PACE Workshops
PACE Workshops at were sponsored by the Office of Diversity and Inclusion's Boston University Learn More Series in 2022. The program is still operating and committed to connecting students with and without disabilities to information and resources.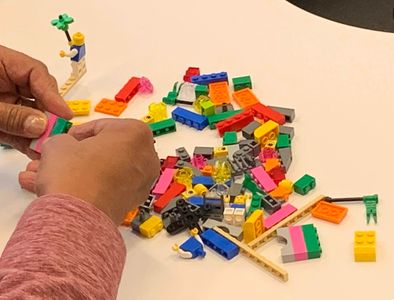 The premise behind the acronym is to provide an easy way to define the program's approach which is to use Positive Psychology methods to strengthen student's ability to adapt to change, exercise creative problem solving strategies as applied to low risk issues, and explore educational resources with students to the point that they become comfortably familiar with resources available to them at BU.
These workshops meet students where they are in the community – academic classes, student group meetings, etc. – and connects them to each other to extract mutually beneficial knowledge about resources and wellness. This approach addresses post-pandemic rates of loneliness, isolation, anxiety, and depression and seeks to promote positive health, engagement, and inclusion in the collegiate experience. It further aims to interrupt the trajectory of leaves of absence from college for students with and without disabilities and create equitable access to all students by eliminating social and environmental barriers that limit how students equitably learn.
PACE Workshop Description
This highly interactive workshop helps students examine challenges they may be facing in any domain of school, work, or life as well as explore opportunities for bridging the challenge to potential answers, solutions, and supports. PACE Workshops encourage hands-on, innovative problem-solving through the LEGO® SERIOUS PLAY® (LSP) methodology LSP methodology is used to facilitate innovative problem-solving and build confidence around knowledge about campus-based resources to support students with and without disabilities build and fortify one's identify and build and sustain community.
PACE Workshops are available in formats identified as meaningful and accessible to any individual, small or large group and can be available as a stand-along workshop or embedded into an academic class or student or co-curricular meeting. The workshops described below are readily available in their current format and can be further customized to meet more specific goals and needs.
 
Sign up for a session for an individual, small, or large group or just write to us to learn more!
Follow us on Instagram @pace_bu and our institutional sponsors @access_bu @bu_cpr, @bu_cmhep. Use the hashtags #BuildUpBU and #A11yBU for announcements about interactive conversations that explore challenges and solution strategies, as well as foster community and belonging through the exchange of resources and ideas about Peer support, disability-related Access, Communities of Care, and Educational programming available at BU.