Jonathan Shenkin
Clinical Associate Professor of Health Policy & Health Services Research and Pediatric Dentistry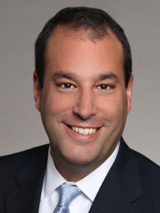 Title

Clinical Associate Professor of Health Policy & Health Services Research and Pediatric Dentistry

Email

jshenkin@bu.edu

Phone

617-358-6440

Education

DDS (Columbia University, 1996);
General Practice Residency (Northport, New York, VA Medical Center, 1997);
MPH and Certificate in Health Care Finance and Management (Johns Hopkins University, 1998);
CAGS (Pediatric Dentistry, University of Iowa, 2003)
Following two years of private practice experience in general dentistry, Dr. Shenkin was awarded a postdoctoral intramural research training award by the NIH and was a resident in dental public health at the NIDCR.  He maintains a private practice in pediatric dentistry in Augusta, Maine.
Currently, Dr. Shenkin is an expert media spokesperson for pediatric dentistry for the American Dental Association.  He was also elected Chair of the Council on Communications for the ADA from 2012-13.  He is a past president of the Maine Dental Association, and a long time consultant on nutrition and community issues to the ADA Council on Access, Prevention and Community issues.
Dr. Shenkin has extensive experience in working with media on public policy issues related to tobacco, unhealthy beverages and a broad range of dental preventive and workforce issues.
Dr. Shenkin's early policy efforts centered around reducing the availability of soda in public schools.  He was appointed to the Maine Legislature's Commission to Study Public Health, and served as the Chair of the subcommittee on Children, Nutrition and Schools.  This role led to an invitation by the Institute of Medicine to serve on an expert panel on school nutrition.
Later policy efforts centered around banning smoking in cars with children.  He led the successful effort to ban smoking in cars in Bangor Maine, the first city in the nation to do so.  He later led the successful effort on the state level in Maine.
His current interests are in clinical decision making by pediatric and general dentists.  He continues his long-term interest in reducing disease risk among young children to reduce the need for treatment.
In 2013, Dr. Shenkin was elected to a 2-year term as Vice President of the American Dental Association.