Emergency Dental Clinic
We offer emergency dental services on a walk-in basis Monday through Friday, 8:30 a.m.-10:00 a.m. and 12:30 p.m.-2:00 p.m., with patient check-in starting 30 minutes before the clinic session (8:00 a.m. and 12:00 p.m. respectively).
Please do not arrive earlier. Patients are treated on a first-come, first-served basis, and we can only accommodate a limited number of patients per session.
Due to limited occupancy, patients are not allowed to be accompanied by guests, including friends, family, or children.
Dental emergencies may include conditions in which bleeding, pain, swelling, or trauma exists; the goal of emergency treatment is to alleviate pain immediately and deal with acute problems such as infection and trauma.
After Hours, Weekend, and School Holidays
If you are experiencing a dental emergency outside of the hours posted above, please call 617-358-0190. Calls to the after-hours answering service will be forwarded to a Henry M. Goldman School of Dental Medicine provider, who will contact you to manage the emergency.
If you believe your injury is life threatening, please go to the nearest hospital. Please be advised that a hospital emergency room will not replace or repair lost fillings, crowns, or other dental appliances. A hospital fee for emergency visits will be applied; patients of record may qualify for reimbursement of this fee.
Cost
We offer dental care at reduced fees, but we do not offer free care. Payment is due at the time of service. For more details on the financial aspects of treatment, please click here.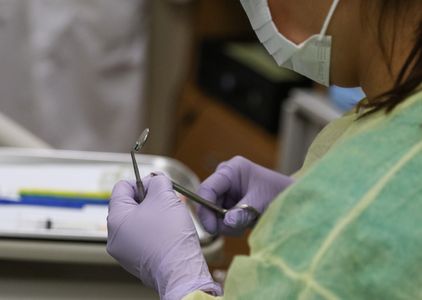 Existing Patients
If you are an existing patient, please contact your treating provider as a first step in any dental emergency.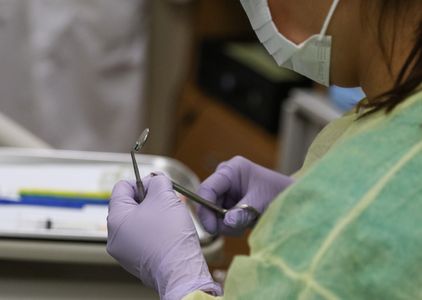 New Patients
If you are a new patient or have not been assigned a student-dentist, please go directly to the GSDM Emergency Walk-in Clinic on the fourth floor of the dental school, located at 635 Albany Street.