Dr. Joseph Calabrese recognized with Title IX award
Dr. Joseph Calabrese DMD 91 AEGD 92 GERI 94, associate dean of students and clinical professor of General Dentistry, wears many hats at GSDM. But one of his most important, and potentially least heralded, roles is the school's Deputy Title IX coordinator.
Dr. Calabrese's work in this area was recognized recently when he was awarded the University's first-ever Title IX Team Member-Exceptional Resources award by the Equal Opportunity Office. This award celebrates the characteristics and qualities that it takes to be a truly outstanding Deputy Title IX Coordinator or Title IX Team Member, and honors a team member who practices the three Rs: reporting, resource, and referrals.
"Joe has had a busy year … [and] despite the fact that serving as a deputy is ancillary to his full-time job at BU, Joe shows dedication to the seriousness of this role," said Jessica Nagle, the University's Title IX coordinator. She continued later, "Community members are comfortable and trust Joe as a resource."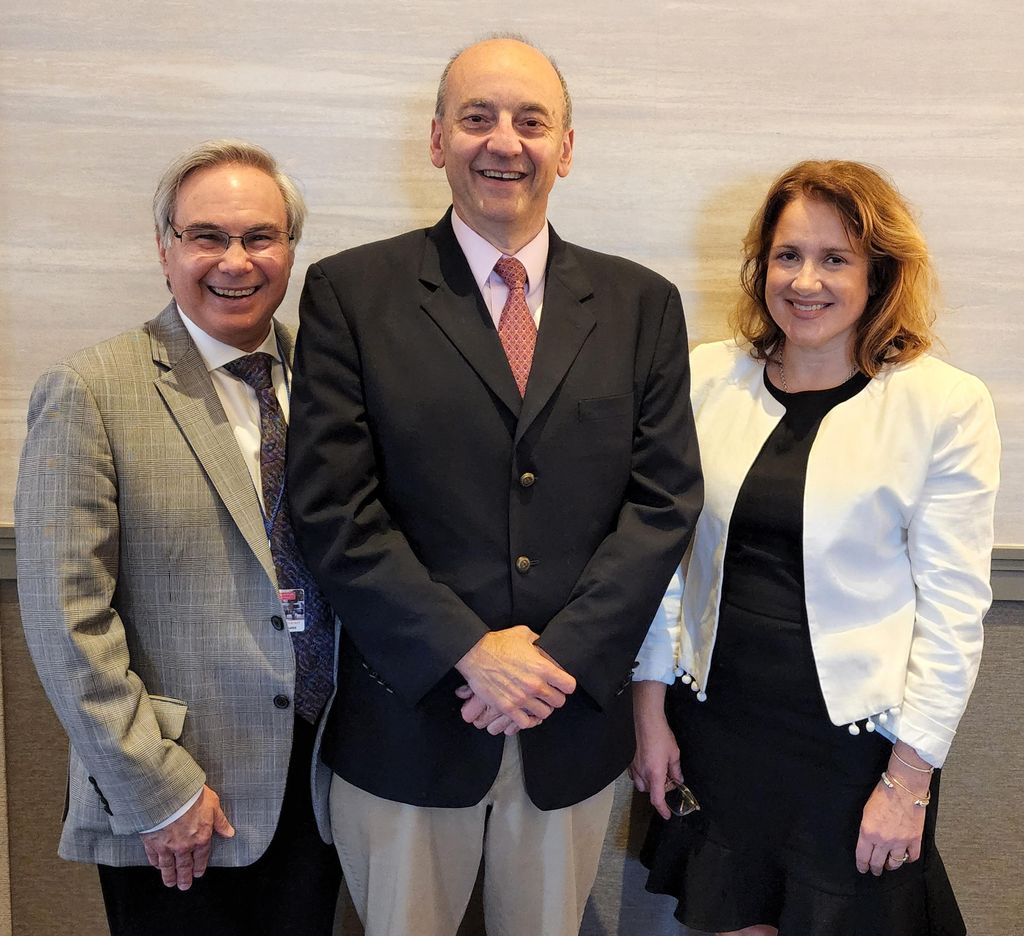 "This award is a well-deserved honor that recognizes Dr. Calabrese's commitment to his Title IX work: He goes above and beyond to ensure that the dental school is a safe, welcoming, and inclusive place for all of our students and residents, and we are extremely lucky to have him as part of the GSDM community," said Dean Cataldo Leone.
Across the University, more than 60 professionals were chosen by their deans to serve as deputy Title IX coordinators. Deputies are trained to be community resources: They are required to report potential violations to the Title IX coordinator, but can also provide community members with robust referrals.
"This work is an integral part of what we need to do to foster and maintain a safe and supportive environment that are students and residents are able to thrive in," Calabrese said.
Serving as a deputy is a significant commitment, and as the role evolves, becoming more compliance-based than ever before, the time and training it requires will continue to increase.
"Joe realizes that this area of compliance is constantly changing," Nagle said. "He continues to ask questions knowing that BU's process is evolving. His eagerness to learn and clarify his role make him a truly outstanding resource for the dental school and our university."