Weekend in White: GSDM student celebrates white coat ceremony and wedding in same weekend   
For Kayla (Bowness) DiBiasio DMD 23 (above, second from right), the weekend of July 9 was clad in white—a white coat and a white dress, that is. As a member of the Doctor of Dental Medicine Class of 2023, DiBiasio participated in the school's White Coat Ceremony on Friday, July 9—and the next day, she got married to Daniel DiBiasio in Beverly, Massachusetts.
"It was kind of surreal," DiBiasio said of the weekend. "Just thinking back to when I was younger, all of the things I wanted…the [white coat], symbolizing the halfway point through dental school, something I've wanted since age eight, and then the wedding."
On July 9, DiBiasio stood alongside her fellow classmates as well as members of the Doctor of Dental Medicine Advanced Standing Class of 2022, donning her white coat and reciting the professional oath. The event, which celebrates students' induction into the school's Patient Treatment Center, was one of the first events with an in-person component since the onset of the COVID-19 pandemic.
"It was really nice to do it in person with all of my friends," DiBiasio said. "Everyone was really happy that we got to have that."
Historically, the White Coat Ceremony has taken place on a Saturday, something that DiBiasio found out only after she booked her wedding venue February 2020.
"Last summer, when the other classes [DMD Class of 2022 and DMD AS Class of 2021] had their White Coat Ceremony, I kind of panicked," she said. "Luckily, it ended up being moved to the ninth. My friend was in the wedding, and I'm glad we got to go to both."
After the White Coat Ceremony was finished, DiBiasio went directly to her rehearsal and rehearsal dinner. "It was a very busy day," she said. And of course, there was no rest the next day: her wedding day. . Several of her friends from GSDM were in attendance, as well as Dr. Joseph Calabrese, associate dean of students.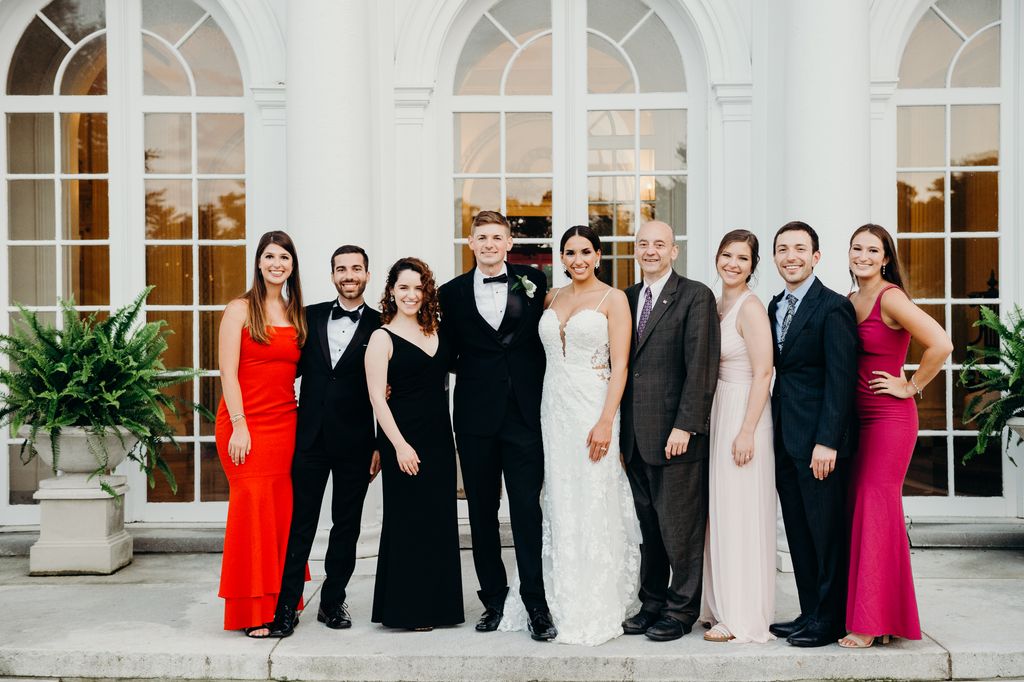 "It was a really good day," DiBiasio said. "It was a big weekend, for all of us, so it was nice to have a big party with everyone."
DiBiasio said that a highlight of the weekend was having everyone together for her wedding.
"It was a big celebration, and I think everyone needed it, too.," she said. "I'm just so happy that we're all vaccinated, in the same room, and having a great time."