Trackman Lab Awarded New Grant and Publishes Two Articles on Lysyl Oxidase Research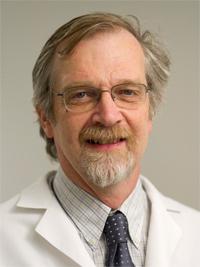 June was a fruitful month for the Trackman laboratory, a group of investigators from all career stages under the guidance of Professor and Director of Graduate Programs in the Department of Molecular & Cell Biology, Dr. Philip C. Trackman. The researchers continue to be a source of innovative research within the GSDM community, having last month received an R21 grant and published two papers on lysyl oxidase.
The National Institute of Dental and Craniofacial Research (NIDCR) R21 grant, "Cellular or Extracellular Targeting of Lysyl Oxidase Propeptide for Oral Cancer," is a two-year grant with anticipated funding of approximately $450,000. The aim of the project will be to determine whether the most important molecular targets of the lysyl oxidase propeptide, in its action to inhibit cancer cell growth, occur primarily inside or on the surface of cancer cells. The findings will further inform strategies to develop this protein or a derivative as a potential oral cancer therapeutic.
"This is an exciting accomplishment for the Trackman lab and also a significant development for the Oral Cancer Research Initiative (OCRI)," said Associate Dean for Research Maria Kukuruzinska. OCRI is a multidisciplinary collaboration to fight oral cancer, of which Dr. Trackman is a member.
The Trackman lab's first publication in June explores the molecular mechanisms of the lysyl oxidase protein and its potential therapeutic effects. "Effects of Tumor Suppressor Lysyl Oxidase Propeptide on Prostate Cancer Xenograft Growth and Its Direct Interactions with DNA Repair Pathways" was published online on June 2, 2014, in Oncogene.
The paper identifies a new mechanism of action of the lysyl oxidase propeptide in which it sensitizes cancer cells to ionizing radiation by direct interaction with nuclear proteins that mediate DNA repair. This finding has therapeutic implications in that this non-toxic, naturally occurring protein has the potential to replace more toxic chemotherapeutics that are now used in combination with radiation therapy in oncology. This work was carried out primarily by Research Assistant Professor Dr. Manish Bais with assistance from Gokhan Baris Ozdener, a D.Sc. student, both working in Dr. Trackman's laboratory.
The Trackman lab's most recent article was published on June 27, 2014, in PLoS One. "A Novel Function for Lysyl Oxidase in Pluripotent Mesenchymal Cell Proliferation and Relevance to Inflammation-Associated Osteopenia" identifies a new function for the lysyl oxidase enzyme: it is shown to be required for proliferation of pluripotent non-differentiated cells. The known function for lysyl oxidase is to participate in collagen and elastin biosynthesis by catalyzing extracellular reactions required for cross-linking. The new study shows that lysyl oxidase has a role much earlier in bone formation and is needed for production of an adequate number of bone-forming cells.
The study also shows that factors produced in inflammation and diabetes down-regulate lysyl oxidase in the pluripotent cells, potentially contributing to inflammatory conditions such as diabetic osteopenia. The work was performed primarily by Dr. Roozbeh Khosravi, a former Ph.D. student in Dr. Trackman's laboratory who is now at the University of Washington, Seattle, pursuing post-doctoral  training in orthodontics and researching. Dr. Katharine Sodek, a post-doctoral researcher, was a major contributor. Other contributors were Dr. Wan-Peng Xu; MSD/CAGS student Dr. Manish Bais; D.Sc., and Dr. Debashree Saxena.