OCRI participates in Oral Cancer Foundation Walk/Run for Awareness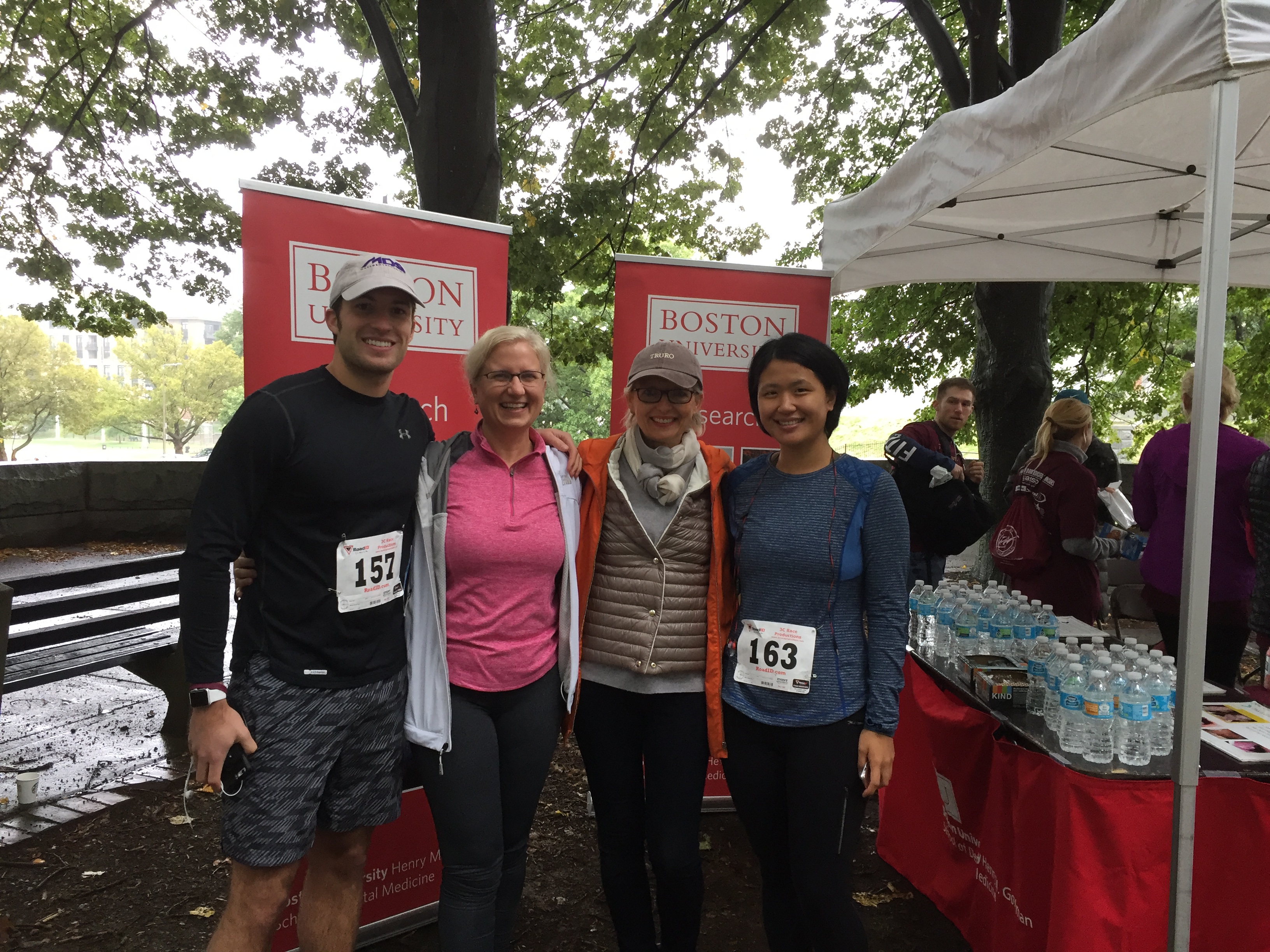 On Sunday, October 2, 2016, the Oral Cancer Research Initiative (OCRI) joined forces with the Oral Cancer Foundation (OCF) for the 10th Oral Cancer Foundation Walk/Run for Awareness at the Chestnut Hill Reservoir in Boston. Students, faculty, and staff from GSDM participated in the 5K walk to raise oral cancer awareness and promote early detection as well as to celebrate survivors and remember those who have passed away. The Boston University team was organized by the OCRI and the BU chapter of the American Student Dental Association (ASDA). Zachary Snider, DMD 18, captained the Boston University team.
Before the walk began, attendees heard from the featured speaker, Eva Grayzel, a stage IV oral cancer survivor. Her lively talk highlighted the challenges and experiences of those who have had oral cancer, as well as opportunities for clinicians to diagnose the disease at an early stage. Participants also had the opportunity to get free blood pressure and oral cancer screenings.
The Oral Cancer Research initiative is a focused multidisciplinary collaborative that brings together basic scientists, clinicians, public health researchers, and other specialists to work on diverse issues related to oral cancer. Among the faculty and staff present at this event was Dr. Maria Kukuruzinska, Associate Dean for Research at GSDM, Professor of Molecular & Cell Biology, and Director of the OCRI.
"I was pleased to participate in the Oral Cancer Foundation Walk again this year along with the GSDM community," said Dr. Kukuruzinska. "This annual event provides a valuable opportunity to raise funds and awareness for this devastating disease in partnership with the Oral Cancer Foundation."
This year's event raised over $20,000, with the BU team contributing nearly $800. The Oral Cancer Foundation uses donations to fund research, create public awareness, advocate for more early detection work, and support patients.