Covid-19 Boosters — Where from Here?
Latest on Omicron Variant and COVID-19 Vaccine Protection
Genetic changes raise the possibility that Omicron could cause breakthrough infections in people who've already received a Pfizer or Moderna mRNA vaccine. Read More
Questions About Herd Immunity and Vaccination?
As flu season begins and communities wait for a COVID-19 vaccine, Nursing at Georgetown created this resource to help people learn more about herd immunity by addressing misconceptions and encouraging conversations about the importance of vaccination. Access answers here.
Could COVID Pandemic and Vaccine Hesitancy Let HPV, Polio, and Measles Return?
Vaccine skepticism could allow previously well-managed viruses and diseases to start reappearing. Read More
Should I be concerned about the Delta Variant?
New data show Delta is different than past versions: It is much more contagious.
Vaccinated people can get breakthrough infections of Delta variant and may be contagious
Vaccinated individuals represent a very small amount of total transmission.
Check updates on the Delta variant here.
COVID-19 Frequently Asked Questions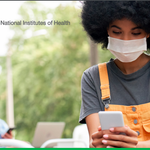 COVID-19 Vaccination* Communication
Although newly developed COVID-19 vaccines are poised to be a powerful tool in the control of the devastating COVID-19 pandemic, the public's confidence in and willingness to receive the vaccines will determine the outcome of this mass-scale public health intervention. This report, which was developed in consultation with leading, experts in social and behavioral sciences and public health outlines evidence-informed communication strategies in support of national COVID-19 vaccine distribution efforts across federal agencies and their state and local partners.
---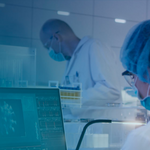 COVID-19 Vaccine Development: Behind the Scenes
Years of research enable a COVID-19 vaccine to be developed in record time.
Developing a vaccine and bringing it to market often takes many years. But because of work that NIH was already doing when the COVID-19 pandemic began, researchers were able to come up with vaccines for this new virus much faster.
---
Trustworthiness before Trust – Covid-19 Vaccine Trials and the Black Community
As the race to develop a vaccine for Covid-19 has reached phase 3 clinical trials, concerns are increasing about the low rates of trial participation in important subgroups, including Black communities. Recent data show that although Black people make up 13% of the U.S. population, they account for 21% of deaths from Covid-19 but only 3% of enrollees in vaccine trials.
---
COVID-19 Vaccine Education Initiative Toolkits
As part of the large-scale COVID-19 Vaccine Education Initiative, the Ad Council and the COVID Collaborative have released a public health toolkit to help organizations create educational content that will help build confidence in the COVID-19 vaccines. Explore the toolkit for public service announcements, FAQs, language dos and don'ts, and key audience insights for the public health sector.
More for the Community
COVID-19 Vaccine News Highlights
Covid-19 Vaccine Webinars