Events
Research & Guest Speaker Events
---
TECH Talk: U.S. Bureau of Labor Statistics 
"BLS in the News: Inflation, employment, and unemployment"
Join Lisa Boily, Juliette Smieszek, and Georgia Wright as they present highlights of headline BLS statistics, the employment outlook, and employment opportunities at BLS!
Thursday, September 28, 2023
4:00 p.m. EST
In person & online
Learn more and register
---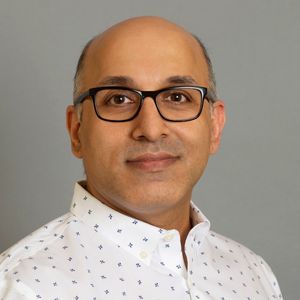 Computer Science Research Seminar Series: "Foresight: A Game-Theory Hybrid Algorithm with Reinforcement-Learning for Predictive Analytics"
Join us for a research seminar with Dr. Shahram Rahimi, Gloria & Douglas Marchant Endowed Chair, Professor, and Head of the Department of Computer Science and Engineering at Mississippi State University presents research on Foresight, a game-theory hybrid algorithm with reinforcement-learning for predictive analytics.  This virtual webinar will be moderated by Reza Rawassizadeh and will present innovative research in predictive analytics
Friday, September 29, 2023
10:00 am EST
Virtual Webinar
Learn more and register
---
Career Events & Workshops
---
Interview Skills Workshop
Getting ready to start interviewing for your next job? Whether you are searching for your first job or changing careers, we will be providing interviewing tips and resources for those interested in pursuing roles related to Computer Science. This session will be facilitated by Narali Taglialavore, Associate Director, Career Education from the BU Center for Career Development.
Monday, April 24, 2023
12:00 PM EST
Learn more and register
Upcoming Event Calendar
---
Guest Speaker
(March 10 through May 31)
Friday, March 24
Friday, April 21
Wednesday, May 31