Student Studio Reaches Out To Mason Elementary
By Savanah Macdonald
As part of the Community Service Center, Student Studio volunteers devote their time to promoting the arts within local schools and youth groups. Student Studio takes pride in fostering creative minds and embracing individuality. From quick crafts to long-term group projects, Student Studio volunteers are passionate about inspiring young minds around Boston.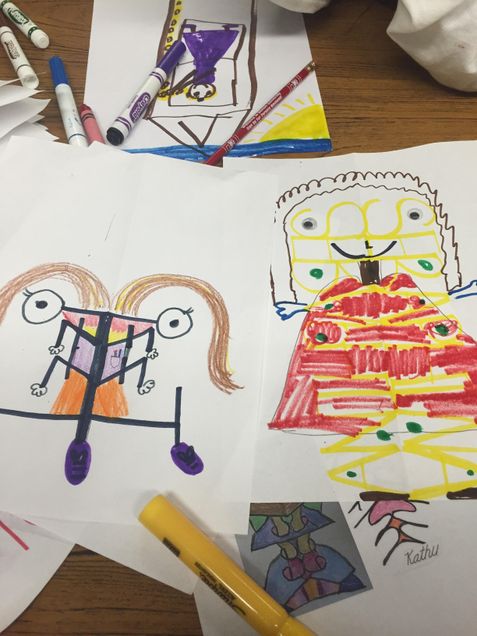 Photo courtesy of Isabella Carlo
At Mason Elementary School, CSC volunteers cultivate creativity and a passion for the arts within the students they work with. Isabella Carlo (Sargent '18) helped the children of Mason Elementary create "Name Symmetry Monsters". Students were instructed to fold their papers in half, write their names on one side, and their name's reflection on the other side. After, students were encouraged to let their imaginations swirl, creating unique monsters out of the shapes and figures formed by their reflected names.
While majoring in Physical Therapy, Isabella remains passionate about her involvement within Student Studio, believing the program to be "welcoming, creative, and fruitful." Each week Isabella visits the same children to work on different crafts. Isabella finds her experiences with Student Studio incredibly rewarding, even though the program doesn't directly connect with her major. Since the children's after school program doesn't offer their students ample outlets for creativity, Isabella sees her participation in Student Studio as a "rewarding experience, providing students with the opportunity to do embrace their artistic side."
To learn more about volunteering for Student Studio, check out the program page.