by Kayla Chapman
Sumara Ali (CAS '20) stumbled upon computer science her sophomore year of high school. She enrolled in AP Computer Science after discovering that it was the only class she and her friends could take together. What Sumara assumed would be a fun course to take with her friends quickly became a passion and future career. 
When Sumara realized her knack for problem-solving through the genuine enjoyment of her computer science homework, she took her love for computing to a new level; she founded her high school's coding club, completed an independent study, and expanded her horizons into web development. 
To Sumara, computer science is exciting because it is a never-ending challenge. "I think CS is something you can never fully master," said Sumara. "As soon as you finally have a good understanding of one language, all of a sudden it becomes outdated and you have to learn a new technology. You never stop learning."
Now a senior at BU, Sumara is a well-known figure in the CS community, particularly for being president of the club, BUILDS. "BUILDS is a 24/7 maker space...We have a 3-D printer and scanner, power tools, raw materials, Arduino, Raspberry Pis, and just really encourage you to take apart anything," said Sumara. "If you want to put a hole in our wall, I'm OK with it. It just has to be in the spirit of hacking." 
In addition to her role at BUILDS, Sumara serves as the Treasurer of Upsilon Pi Epsilon, a technical and computing honors society at BU. When asked how she balances her heavy workload and leadership positions, she said, "I decided that being clubs makes me happy. When you decide things based on that, it's easier to make time for them." Sumara's interests are not limited to computer science; she enjoys cooking, making pottery, and "painting like Bob Ross."
In speaking to her academic life, Sumara acknowledged that integrating into the large CS population at BU is not easy. "Don't be intimidated by these huge class sizes. Once you get into it and start attending office hours and make your professor know your name, it will help build community and you won't be just another face in the lecture hall," Sumara said. "Don't be afraid to introduce yourself. One girl on the first day of my CS 131 introduced herself and her roommate. Now those people are my roommates and best friends." 
Sumara has also taken full advantage of the opportunities available at BU, participating in the Grace Hopper Celebration in 2019. "My recruitment game is a lot stronger now," she said. "On the spot, I had to learn the highlights of my resume and how to present myself." While the experience was daunting, "having to do it at this huge conference like 200 times while talking to different recruiters made me really good at it. I got so many interviews and opportunities from Grace Hopper, I am very glad that I did it and I recommend any else to apply." 
While Sumara's career at BU is coming to a close, her involvement in the world of computer science is just getting started. She spent her last summer as a member of Microsoft's Explore Program, a diversity and inclusion program. This program allowed Sumara to be surrounded by motivated individuals who inspired her to pursue a career in CS. "From [the program], I decided that I want to code every single day and be a software engineer, which is why I am going back [to Microsoft] this summer." 
After another summer at Microsoft, Sumara plans to postpone her graduation until December 2020 so that she can study abroad. After her time abroad (she dreams of Paris), Sumara hopes to follow in her manager at Microsoft's footsteps. "He managed people but got to code every single day. That's ideally what I want to end up doing. I want to manage people but still make something," she said. "I just never want to stop learning tech."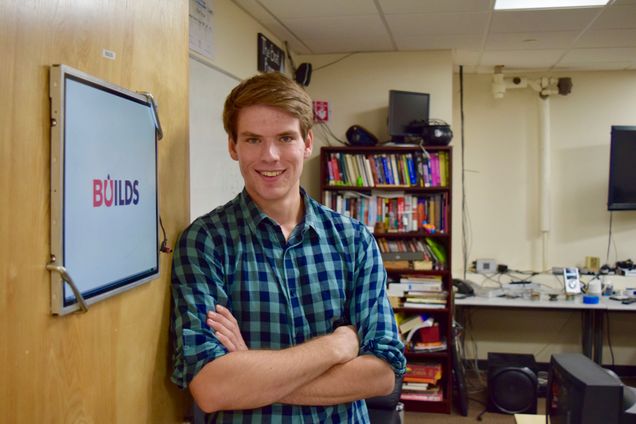 Boston University Computer Science student Sean Smith (CAS/GRS'17) recently sat down with BUCS to give us a glimpse into his time at the University and how he came to be interested in computer science.
Since taking a programming class in high school, Sean has been interested in computer science. He said the ability to not only create programs, but to also impact a lot of people is what drew him to the subject. "I can monitor all the incoming requests for the website and apps that I build," Sean said, "I see people accessing it from Bangladesh, the Philippines, and all over the world." More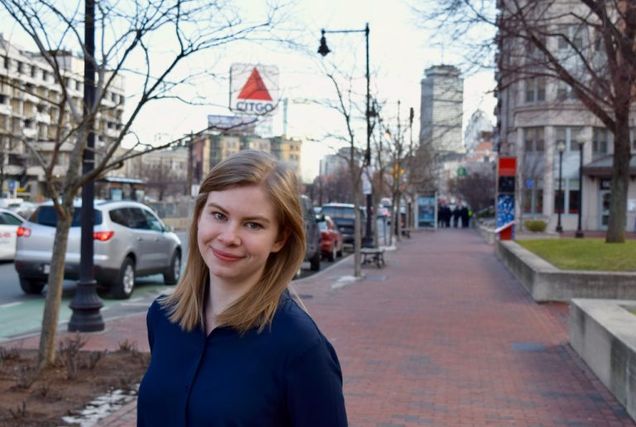 Boston University Computer Science student Anna Goncharova (CAS'18) is currently a Software Engineering Intern on the Data Infrastructure Team at HubSpot in Cambridge, MA for the Spring 2017 semester. Anna is taking a leave of absence for one semester to pursue the internship. She says that one of her favorite parts about HubSpot besides working on Big Data technologies is the opportunity to collaborate with an incredibly smart and talented team. More