Student Spotlights: A Social Media Series
By Keziah Zimmerman
This year has not been an easy one. Despite the challenges of remote learning, CS students continued to amaze us with their accomplishments. To recognize the strength of those who faced these difficult times head on, our department interviewed students on their studies, hobbies, goals, and dreams. Read below for summarized versions of student stories, highlighting their involvement in our community. Congratulations to all on the completion of a tough year – we admire your hard work and determination.
Jack Giunta (CAS'22)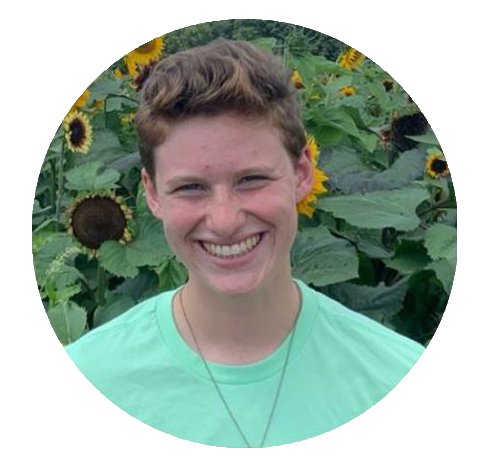 Jack's love for CS began in high school when he enrolled in a video game making course which then taught him Java. Now at BU, Jack has enjoyed courses such as CS210 with Professor Appavoo, CS350 with Professor Mancuso, and CS237 with Professor Snyder.
When he's not gaming or finishing up problem sets, Jack acts as the treasurer for BU's Machine Intelligence Community, is the Student Director of BU CS Ambassadors, and is developing a Spark! project focused on creating a web-database of COVID-related state policies. Jack is also a Program Manager for the Community Service Center, runs the CSC Blog and Podcast "Ask & Tell", and participates on the BU Men's Ultimate Frisbee team.
To his peers, Jack says students should not be afraid to ask for help. "My worst semesters were those in which I tried to tough it out alone," he said. "You would be amazed at how easy it is to make a new friend, and how often those small friends turn out to be big connections later on." After graduation, Jack dreams of creating multiplayer tournament games with a team of developers. 
Jack, we thank you for the endless value you provide to our community of learners. We wish you the best as you pursue your career!
Victor Vicente (CAS'23)
As a CS major, Victor's interest in all things electronic began when he first took up gaming as a hobby. Now a BU, Victor has found himself immersed in CS. Not only does he work as a freelancer, developing plugins and server management software for gaming networks, Victor is also the Director of Recruitment for UPE, a speaker and organizer for the Boston Hacks' Tech Team, and is a CS Ambassador. In the future, Victor wants to continue these roles and hopes to work in either web development or systems programming.
"Working with the CS community at BU has been amazing and students should get involved," Victor said. "BU would not be what it is for me without these clubs. Even if you don't want to join a club, there are a lot of activities around campus (and virtually) that can help you feel at home."
Thank you to Victor for sharing your experiences. Your involvement in the community is inspiring and we look forward to seeing all you accomplish.
Andrea Burns(GRS'23)
Using her knack for working with numbers as motivation, Andrea made it her goal to earn an undergraduate degree that would use math to solve real-world problems. Andrea not only achieved this goal after receiving a Bachelor of Science in Mathematics and Computer Science at Tulane University but took it a step further when she continued onto BU in pursuit of her Ph.D. After completing her Ph.D., Andrea hopes to work in computer vision, natural language processing, and human-computer interaction topics.
With her wide range of interests and growing curiosity, Andrea enjoys many hobbies outside of STEM, including dancing, painting, drawing, cooking, and studying French. At Tulane University, she studied abroad in Paris and even created a hip hop dance crew.
Andrea encourages students to actively seek opportunities and apply to jobs and internships with confidence. "Trust yourself and apply for anything you can," she said. "I think I doubted myself too much in college and limited myself. It's always best to apply […] You never know what might happen!"
Thank you, Andrea, for your insights and the talent you bring to the CS community. We wish you the best of luck as you continue to grow! 
Olivia Bene (CAS'23)
As a recent transfer student, Olivia has acclimated to life at BU quite quickly- she got involved right away, and started a job at Mugar Library earlier this year! Olivia was drawn to BU because of the opportunities available within the CS department and was motivated to apply due to her love for all things electronic. This passion began freshman year of high school, when she first took a robotics course.
During her time at BU, Olivia hopes to complete a research project in the new computing and data sciences building, where she knows researchers will be completing groundbreaking work. Her favorite course at BU has been CS112 with Professor Snyder, where she noted how his love for CS drives students' passion. 
For the department as a whole, Olivia would "love to see events (once it's safe) that bring together CS students of all grade levels." A fan of Boston sports and baseball, Olivia dreams of becoming a data engineer for a major MLB team such as the @RedSox once she graduates.
Thank you to Olivia for joining our series. You inspire us with your passion for CS and we cannot wait to see all you accomplish.
Sheila Jimenez Morejon (CAS'22)
Sheila chose CS on a whim when she applied to BU. After taking CS111 her first semester, she fell in love with the course content and knew she wanted to pursue CS as her major. With this passion for CS, Sheila is very involved on and off campus. She is a member of a club that creates software for social impact companies called Hack4Impact, and is also a founder of the Developer Student Club (DSC).
Outside of BU, Sheila has interned for multiple companies. The summer going into her sophomore year, she worked as a coordinator at Codebreakers, a summer camp which teaches Python and cybersecurity principles to high school girls. Additionally, this past summer, she interned for Facebook through the Facebook University program.
Taking inspiration from the help she's received from BU friends and classmates, Sheila recommends that students ask questions whenever possible. "I was intimidated for the longest time because I felt I was behind in knowledge and experience," she said. "I definitely was behind, but that didn't matter. I started by asking friends who had taken classes before my "stupid" questions. Eventually, I moved onto my TAs and then my professors. I learned the most this way and enjoyed the material a lot more too!"
Thank you to Sheila for taking the time to give such an in-depth interview and we appreciate all you do for our community. We wish you the best as you continue your studies!
Zoë Chirico (CAS'22)
A CS and Statistics major, Zoë is not only passionate about her coursework, but is also heavily involved on campus. Outside of the classroom, Zoë is a member of Delta Delta Delta sorority, Association for Women in Mathematics, and UMOJA. In her free time, she makes TikToks about life at BU, participates in ballet, cross country, and has recently begun baking.
In the future, Zoë hopes that more students will be open to learning moments. "Imposter syndrome will paralyze you," she says. "You're just as qualified as any other classmate sitting next to you in lecture. We mostly see successes, but forget to be aware of what obstacles came before it."
Zoë, thank you for participating in our spotlight series. We anticipate your future successes and are so grateful for your contributions to the CS community.