Professor John Byers Joins DARPA's ISAT Study Group
By Keziah Zimmerman 
This past summer, CS Professor John Byers was named to the Defense Advanced Research Projects Agency (DARPA) to work with the Information Science and Technology (ISAT) Study Group. Byers recently attended his first ISAT workshop, which ran from August 17th-20th over Zoom. BU CS caught up with Byers to learn more about DARPA, ISAT, and the influential work being carried out by these research groups.
The ISAT group, established in 1987, includes approximately 30 renowned scientists and engineers. Those involved collaborate to discover new ideas for research and create independent assessments for DARPA.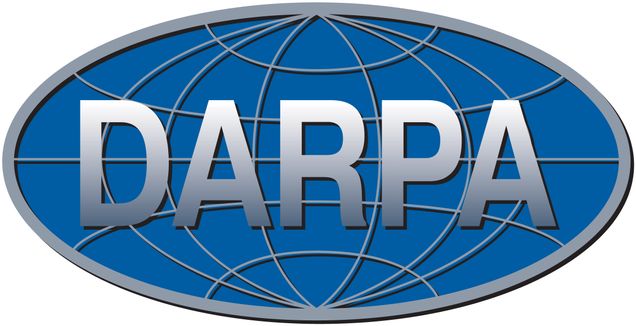 "DARPA has a very clear mission: invest in breakthrough technologies to enhance national security and avoid becoming a victim of technological surprise," said Byers. "The workshop [laid] the groundwork for all of the ISAT study workshops in 2020-21." 
As the Founding Chief Scientist and Director at Cogo Labs, Byers is able to put his background with entrepreneurship and research into practice as he collaborates within the group. 
"A great deal of what DARPA thinks about relates to information security and communication networks, so my background in each of those areas is highly relevant," said Byers. "I think […] a good goal for now [is to] come up with a pitch idea that is strong enough to take all the way to the finish line: completing an outstanding study and giving an out-brief to DARPA leadership."
Byers described the first meeting as one where individuals "pitch big ideas which studies can be centered on, and subgroups form around those pitches." Over the course of the week, the scholars improve upon the pitches and the best gets chosen, giving the ISAT study group an idea of the people who they will invite to discuss their research. 
When asked about the biggest challenges facing this interdisciplinary group, Byers identified the potential for impact. "Identifying ideas that truly have the potential to be world-changing," said Byers. "Those don't come along every day and usually only after working hard on lots and lots of dead ends."
Byers is excited to work with those involved in ISAT and was surprised by the collaborative vibe and collegiality of the group.  
"Even over Zoom, and in a group where I only knew 10% of the people going in, it was easy to get lots of useful collaborative work done in a relatively short amount of time," said Byers. "The technologists involved, both from the military and within the ISAT group are each pioneering and blue-sky innovators in their own right, so collaborative strategic thinking with them is very rewarding."
As Associate Dean of the Faculty for Mathematical & Computational Sciences, Professor in the Department of Computer Science, and founding member of the Faculty of Computing & Data Sciences, Byers' career is one filled with innovation, partnership, and bold ideas. 
When asked for advice for students who would like to follow a similar path to Byers, his advice was holistic. "Avoid narrow focus," Byers said. "Go to a hackathon and work with a new team, go see some research talks, connect with BU Spark!, go to a pitch competition at EPIC or Questrom (or better still: give a pitch). If you have your head down all the time and stay in your lane, you run the risk of missing something amazing happening."