Goldman School of Dental Medicine – Construction Update – 6/11/21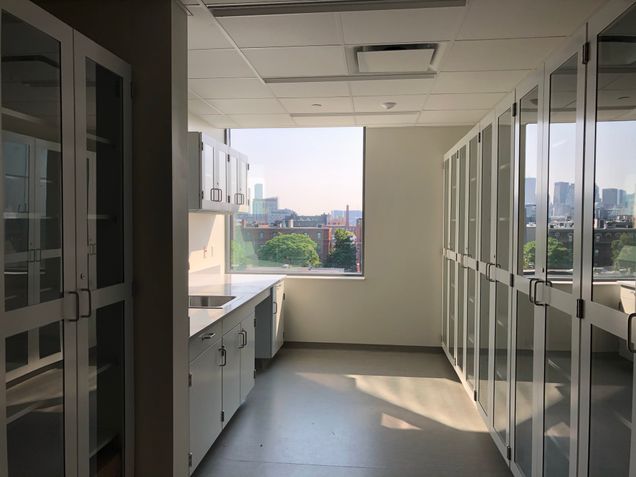 During the weekend of June 12:
On Sunday, June 13, from 7 a.m. to 12 p.m., a crew will be testing the main supply pipes (in the stairwells) of the building's sprinkler system. The original standpipe test scheduled for last Sunday, June 6) (noted in last week's project update), was postponed. This test will require water flowing from these pipes through hoses that will run onto the roof, as well as hoses that will run along the first floor to the sidewalk and street. The hoses will be removed once the testing is completed. Please be aware of signage and safety provisions in place that identify where the hoses may create tripping hazards.
During the week starting June 14: 
Following the project's achievement of a formal certificate of occupancy for the final phase of the building addition and renovation project, GSDM will begin moving into the new spaces while the School awaits approval to begin actual patient care in those spaces from the Department of Public Health.
With most of the work now completed in the sixth-floor patient treatment center, crews will continue working through their final punch list of tasks, including a final cleaning throughout the space.
Exterior work along Albany Street will also continue, completing the restoration of landscaping and hardscaping between the patient entrance and the loading dock on Albany Street.
Please consult these additional resources as needed:
GSDM COVID-19 information: http://www.bu.edu/dental/covid-19-information/. This web page is a repository of all communications issued to the school community by the GSDM leadership. It also includes links to the Boston University and Boston University Medical Campus COVID-19 websites.
We hope that you remain safe and healthy as we near the end of the final phase of the GSDM addition and renovation project.