CoHSTAR Summer Institute 2017 Speakers

Tony Delitto, PhD, FAPTA
Anthony Delitto, PT, PhD is the Co-Director of the Pilot Studies Core at the Center on Health Services Training and Research. Dr. Delitto has over 30 years of experience as a physical therapist and academician. He has 100 peer-reviewed publications and has received almost continuous NIH grant support since 2001, including grants from NIAMS, NINDS, NCMRR and pilot grants from NIA as part of the institution's Pepper Center Awards. He has served on NIH, AHRQ and NIDRR study sections as both a permanent and ad-hoc memberships. He was a member of the NIH Blue Ribbon Panel for Rehabilitation Research, which convened in 2013 and presently serves on the Advisory Board for the National Center for Medical Rehabilitation Research (NCMRR/NICHD). Dr. Delitto holds numerous leadership positions in the University of Pittsburgh's health sciences, including the Health Policy Center, the Aging Institute, the CTSA as well as holds positions with the UPMC and the UPMC Health Plan, which should help facilitate implementing pilot research proposals within the UPMC and University of Pittsburgh environment.

David Elton, DC
Dave Elton has been with Optum since 2001 and is a member of the Optum Consumer Solutions Group Clinical Leadership Team. Within Optum Dave is responsible for clinical quality and affordability programs for the Physical and Behavioral Health business units. Dave obtained his chiropractic degree from Northwestern Health Sciences University.
Janet Freburger, PT, PhD
Janet Freburger, is a professor in the Department of Physical Therapy. She has more than15 years of experience as a health services researcher with expertise in pragmatic and observational study designs that capitalize on existing data (i.e., administrative health care claims, electronic health record, registries, and other population-based data). Much of Freburger's research has focused on improving understanding of access to, appropriate use of, and effectiveness of rehabilitation care.  Freburger currently serves on the Scientific Advisory Panel for the American Physical Therapy Association's Physical Therapy Outcomes Registry and is a past member of the Editorial Board for Physical Therapy. She has been a principal investigator or coinvestigator on grants/contracts funded by the National Institutes of Health, the Agency for Healthcare Research and Quality, the Patient-Centered Outcomes Research Institute, the Centers for Disease Control, Medicare Payment Advisory Council, the Department of Health and Human Services, the Foundation for Physical Therapy, the American College of Physicians, and the American Physical Therapy Association. She received her PhD in Health Services Organizations and Research from Virginia Commonwealth University, her MS in Physical Therapy and Biomechanics from Virginia Commonwealth University, and her BS in Physical Therapy from the University of Maryland.
 Jennfier Freel, MBA, CAF
Jennifer Freel is the Director of Innovative Quality Care Programs for the UPMC Wolff Quality Center, a member of University of Pittsburgh's Inter-professional Practice and Education Health Policy Institute's team and currently a doctoral student in the Leadership and Instructional Management program for Robert Morris University.   In her UPMC role she is leading outpatient care initiatives to recognize and enhance new care delivery models to patients in an integrated care delivery system.  Jennifer is adjunct faculty for Robert Morris University and University of Phoenix.  Prior to her current position, she was an executive administrator leading community based primary and specialty care practices and departments for UPMC St. Margaret.  Jennifer's interests include clinical operational analysis and efficiencies,  integrated care delivery models and patient centered care models and electronic health record design and implementation.  She has over 25 years of health care operations and leadership roles in the industry working for several companies including Johnson & Johnson, Fresenius Medical Care, Corporate Health Dimensions and UPMC.
Stephen Hunter, DPT
Stephen Hunter received his Bachelor of Arts in Physical Therapy from University of Utah in 1984, and his Clinical Doctorate in 2008. He began working for Intermountain Healthcare in 1984. Stephen completed a 2-year orthopedic residency 1995 and became board certified in orthopedic physical therapy in 1996 (renewed in 2006 and 2016). Currently, Stephen continues to treat patients and is also an Administrator over 12 outpatient orthopedic physical therapy clinics in Salt Lake City, Utah. Stephen has been involved in clinical and quality improvement research since 1986. He has authored, or co-authored over 20 articles in peer reviewed journals on this topic. He enjoys gardening, spending time with his family, and performing humanitarian work in Africa.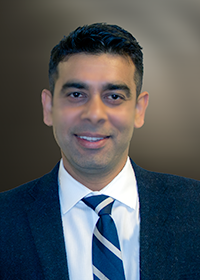 Amit Kumar, PT,PhD
Amit Kumar is a health services research scientist, clinically trained as a Physical Therapist, with graduate training in population health. His research expertise are related to utilization of rehabilitation services in acute/post-acute settings and evaluation of risk prediction model for physical function in older adults. Dr. Kumar has conducted patient-centered studies, involving primary data collection, and transitioned to large Medicare claims data research during his PhD at University of Texas Medical Branch. Currently, he is working as a Postdoctoral Research Associate at Brown University. He is receiving advance training in health services research and involved in Core C of the NIA funded program project "Shaping Long Term Care in America" that focus on the following topics: Examine the utilization of rehabilitation services among post-acute care patients in US nursing homes; Conduct statistical analyses of the market, facility and patient level determinants of variation in the level of physical and occupational therapy used, and the impact of variation in utilization on post-acute care outcomes.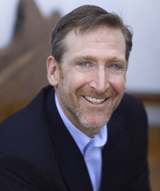 Robert Mechanic, MBA
Robert E. Mechanic, M.B.A, is a Senior Fellow at the Heller School of Social Policy and Management at Brandeis University and Executive Director of the Health Industry Forum. His research focuses on health care payment systems and the adaptation of organizations to new payment models and he is known for his work on Medicare bundled payment and accountable care initiatives. He has helped hospitals, physician groups and integrated delivery systems evaluate financial, strategic and policy considerations under risk-based payment models. His current work is focused on innovation in management of post-acute services. Prior to Brandeis, Mr. Mechanic was a Senior Healthcare Analyst with Forrester Research and Senior Vice President with the Massachusetts Hospital Association (MHA). From 1988 to 1998, Mr. Mechanic was a consultant and Vice President with the Lewin Group, a Washington D.C.-based health care consulting firm. Mr. Mechanic's work has been published in The New England Journal of Medicine, JAMA and Health Affairs. He is a trustee of Atrius Health, an 800-physician multispecialty group practice and Pioneer ACO. Mr. Mechanic earned an MBA in finance from The Wharton School and a BS in economics with distinction from the University of Wisconsin.
Linda Resnik PT, PhD, FAPTA
Linda Resnik is the Director for the Center on Health Services Training and Research (CoHSTAR). She is currently Professor in the Department of Health Services, Policy and Practice in the Brown University School of Public Health and VA RR&D funded Research Career Scientist at the Providence VA Medical Center. Dr. Resnik has been funded by VA HSR&D, VA RR&D, NIA, NICHD, NIDRR, DoD, and the RI Foundation for research studies totaling over 20 million dollars. She is the author or editor of 2 books, 4 book chapters and 81 peer reviewed papers in scientific journals on subjects ranging from the expertise in physical therapy, state regulation of physical therapy, risk adjustment for rehabilitation, rehabilitation service delivery for lower limb amputees, measurement. She was the co-Editor of Physical Therapy Journal's Special Issue Series on health services research. Dr. Resnik is a Catherine Worthingham Fellow of the American Physical Therapy Association and is the 2017 recipient of VA Rehabilitation Research's highest honor, the Paul B. Magnuson award.
Paul Rockar PT, DPT, MS
Paul Rockar Jr. received his Bachelor of Science degree in Physical Therapy from the University of Pennsylvania in 1975.  He received a Master of Science degree in Orthopedic and Sports Physical Therapy from the University of Pittsburgh in 1981 and a Doctor of Physical Therapy degree from Temple University in 2007.  He is currently the CEO of UPMC Centers for Rehab Services, one of the largest networks of community-based comprehensive outpatient rehabilitation services in Western Pennsylvania.  In addition to the large network of outpatient offices the organization also provides services in a variety of hospital and long term care facilities.  He is a member of UPMC's CJR Steering Committee, the CJR Pre-Operative subgroup, and Co-Chaired the CJR Post-Acute Services subgroup.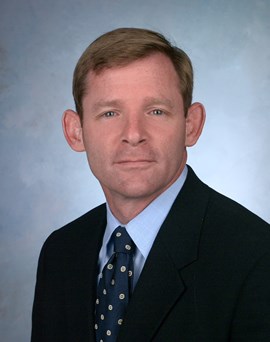 Michael Spigel, MHA, PT
Michael Spigel serves as the executive vice president and chief operating officer for Brooks Rehabilitation, a Jacksonville based not-for-profit health system focused on providing a full portfolio of post-acute care services. The Brooks system includes the nation's largest inpatient rehabilitation hospital, a wide array of homecare services, skilled nursing facilities, extensive outpatient centers, physician services, The Brooks Center for Rehabilitation Research, and extensive community benefit programs and services. Since Mr. Spigel joined the organization in 2004, Brooks has grown from serving about 12,000 patients to nearly 30,000 patients in 2013. This year, Brooks will add assisted living and memory care services in Jacksonville and a new forty-bed inpatient rehabilitation hospital in Daytona Beach, Florida.
Mr. Spigel's career has been focused on the post-acute segment of health care with broad experience planning, designing, and operating post-acute health care services. He has developed collaborations between acute care and post-acute providers, including the creation of care redesigns programs for complex patient populations. Last year he led a team to submit an application to participate in the CMS Bundled Payment for Care Initiative Program and partnered with an acute care hospital system on a separate application bundling acute and post-acute care services. Additionally, Mr. Spigel speaks nationally on a variety of topics related to post-acute care, payment reform in post-acute care, and leadership in health care.
Jennifer Stevens-Lapsley, PT, PhD