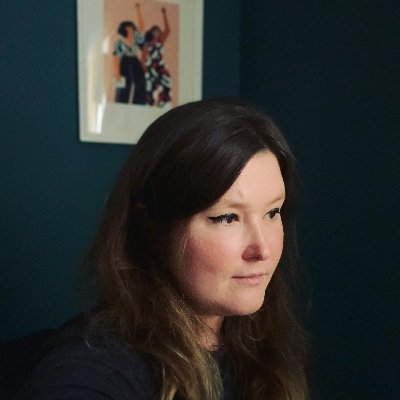 Assistant Professor of Classical Studies
Originally from Glasgow, Scotland, I received my BA in Literae Humaniores from Oxford University, and my Ph.D. from the University of Southern California. My area of specialty is the literature and culture of the late Republic, with a particular interest in Roman intellectual life and the classical fragment. In my book (Cicero and the Early Latin Poets, Cambridge University Press 2022), I examine the hundreds of citations of Latin poetry in the writings of the Roman intellectual and orator Marcus Tullius Cicero (106-43 BCE), demonstrating the importance of poetry as an ethical, historical, and linguistic resource in the late Roman Republic. I study Cicero's use of poetry in his letters, speeches, and philosophical works, contextualizing his practice within the broader intellectual trends of contemporary Rome. Cicero's quotations of the 'classic' Latin poets, such as Ennius, Pacuvius, Accius, and Lucilius, are responsible for preserving the most significant fragments of verse from the 2nd century BCE. The book also therefore examines the process of fragmentation in classical antiquity, with particular attention to the relationship between quotation and fragmentation. I have a deep interest in fragmentation and the classical fragment — for more, read (or listen) to my recent lecture: "The Fragment and the Future" (Swansea, November 23 2020). In addition to my work on Cicero and fragments, I have published on a wide range of topics: Roman philosophy, slavery, immigration, and the social status of actors. Click here for a list of recent publications and presentations. I am also very interested in and active on social media: @opietasanimi. 
I teach Latin at all levels, as well as the following courses in translation: World of Rome (CL 102), Women in Antiquity (CL 206), Race and Ethnicity (CL 237), African American Literature and the Classical Tradition (AA 200/CL 200). I have also taught a course on digital approaches to the Ciceronian corpus (CL 406). At the graduate level, I teach courses such as Roman Intellectual Life (CL 720) and Critical Approaches to Cicero (CL 720). 
In addition to my research and teaching, I co-organize with Joseph Romero (UMW) an annual conference on the challenges and pathways for addressing inequity in the field of Classics, Res Difficiles. We are currently co-editing a special Res Difficiles issue for Ancient History Bulletin. Watch the recordings from previous years here. Read an interview with me about Res Diff here.
Book 
Cicero and the Early Latin Poets

 

(2022) Cambridge University Press [

link

]
Articles and Book Chapters 
"The Portrait of the Actor in Cicero's

 

Pro Roscio Comoedo," (2022)

 

TAPA

 

"Fragments of 'anonymous' Latin verse in Cicero," (2021) in B. Kayachev (ed.),

 

Poems without poets: approaches to anonymous ancient poetry

 

(Cambridge Philological Society), 105-119. [

link

]
"Archias the Good Immigrant," (2020)

 

Rhetorica,

 

Vol. 38.4, 382-410 [

open access

]
"Staging Slavery in the 2nd century BCE,"

 

Ramus, Vol. 48.2, 174-197 [

link

]
"Stoicism in the Stars: Cicero's

 

Aratea

 

in the

 

De Natura Deorum,"

 

Latomus, Vol. 77, 646-670 [

link

]

 
Book Review
 Review of H. van der Blom, Oratory and Political Career in the Late Roman Republic (2016); Journal of Roman Studies, Vol. 108, 203-204. [link]