#BUCPUA Student Representatives
Spring 2020 Graduate Assistants
Sayou Cooper- Sayou is a proud Rhode Island native. She and her family immigrated to the Rhode Island area when she was younger from West Africa. After high school, she decided to stay local and attend Providence College. Throughout undergrad she was involved in multiple local nonprofits and pursued this field post-graduation. Her first job was with an AmeriCorps program through Boston University where she also started her master's program. Sayou currently works as a Project Assistant with the Massachusetts School Building Authority and will be completing a Master of Urban Affairs in May.
Shengxian Jin- Shengxian earned his bachelor's degree in 2019 from Nanjing University of Post and Telecommunication where he studied Geographic Information Systems. Shengxiang found his passion for city planning while working on a project related to parking lot searching systems.  He also brought this project to the competitive level at the China College Students "Internet+" Innovation and Entrepreneurship Competition. Shengxiang's primary interests are in walkability, transportation and housing policy. Shengxiang is currently pursuing a Master of City Planning and works as a research assistant.
Jingyi Liu –   Jingyi received her bachelor's degree in Italian from the University of International Economics and Business, Beijing. During her time as an exchange student in Venice she decided to change career paths. She has interned at NGOs and is interested in volunteer work. Her primary interests are housing, land use, and comparative politics. Jingyi is currently pursuing a Master of City Planning and works with Professor Yesim Sungu-Eryilmaz as a research assistant.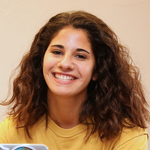 Julia Mintz – Julia earned her bachelor's degree in 2019 from the State University of New York College at Geneseo where she studied geography and environmental science. She discovered her career path as an exchange student while studying coastal development and urban planning at the University of Groningen in the Netherlands. She has interned with conservation corps and is experienced using geographic information systems. Her primary interests are in climate change adaptation, and in equitable and sustainable development. Julia is currently pursuing a Master of City Planning and works with Professor Madhu Dutta-Koehler as a research assistant and teaching assistant.
Lening Wang-  Lening is currently a Master of City Planning degree candidate. This summer, she completed an internship with the City of Quincy. Since then, she has become interested in community development which was her focus during the internship. She is also interested in urban design, transportation, sustainability and other areas. She is from Beijing and enjoys exercising, piano, and tennis. Lening is currently working as a graduate assistant helping with program initiatives.