Beyond the Classroom with Professor Yesim Sungu-Eryilmaz
Professor Yeşim Sungu-Eryilmaz is on the go. She travels 50 miles by commuter rail between Brown University in Providence and Boston University, where she teaches urban planning courses at both graduate and undergraduate levels.   Despite this tiring arrangement, she reliably stops and delivers genuine attention to students through career advice, research direction, or professional camaraderie.
Professor Sungu-Eryilmaz was recently appointed to Senior Lecturer, and she was named the BU City Planning and Urban Affairs (BUCPUA) Program Coordinator for Research and Academic Outreach. In this role, she develops a strategy to assist community-based organizations and non-profits with technical assistance through her project-based planning courses.   For example, she brings research questions from the City of Boston and the Boston Planning and Development Agency to her BUCPUA students, who then develop strategies and solutions to these real-world issues. Professor Sungu-Eryilmaz supports her students with cutting-edge tools from mixed-methods research to help resolve myriad societal and planning conflicts.   Partnering with these agencies enables students to build professional relationships and gain insights into the planning challenges faced outside the classroom, while it also bolsters the BUCPUA Program's credibility and visibility.
Although her diverse research portfolio encompasses elements from crime and graffiti to urban agriculture to mortgage lending patterns, Professor Sungu-Eryilmaz is most passionate about sustainability. Under the framework of sustainability, she analyzes the interplay between the often-conflicting goals of equity, economic development, and environmental protection. She also advises the new BUCPUA Sustainability Planning Association. On Thursday, September 15, her team hosted an interactive booth at the 2016 BU Sustainability Fair, where they imparted strategies on waste reduction and illustrated the rapid growth of landfills throughout the past century.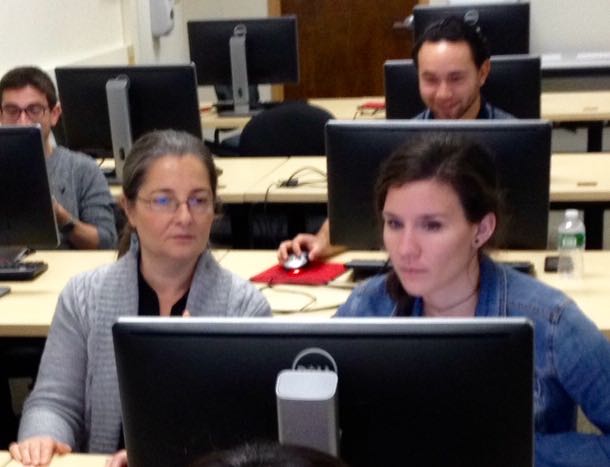 In the classroom, Professor Sungu-Eryilmaz takes a project-based teaching approach, encouraging her students to think creatively about problems to form innovative solutions. Last year, students in her UA 702 Urban Analytical Methods course applied statistical analysis to demonstrate the housing choices of Millennials while other students illustrated the effects of pay-as-you-throw programs upon municipal waste disposal. Professor Sungu-Eryilmaz applies her research experience to help students perform data analytics and produce impressive visualizations to demonstrate research findings. She plans to teach her wide-ranging research techniques across the Department of Applied Social Sciences, even in criminal justice courses.
Where research meets application, urban prototyping is an initiative Professor Sungu-Eryilmaz highly endorses. Urban prototyping addresses current challenges facing metropolitan areas, not past issues or future visions.   She evaluates her own courses to ensure she instills the innovative thinking required for urban prototyping, which introduces working models to support iterative planning systems.   She also underscores the importance of formal, yet flexible, planning structures that incorporate participatory design, art, and technology to help improve cities.
Additionally, Professor Sungu-Eryilmaz recently finished data collections that reveal how new planners perceive professional planning, including how they define their role in the planning field.  15 planners were interviewed, with experience ranging from six months to 10 years. She indicated that new planners might perceive professional planning to largely encompass master planning and zoning regulations. New planners may not consider other wide-ranging facets of planning, including sustainability initiatives, environmental protection, transportation, and data analysis, among others.
Hailing from Turkey, Professor Yeşim Sungu-Eryilmaz received her Bachelor of City Planning from the Middle East Technical University. She earned her Master of City Planning at the University of Pennsylvania, and she received her Doctor of Philosophy at the University of Pittsburg.
– Courtney Thraen (MET '17)