Meet the 2022-23 CISS Undergraduate Research Interns
The Center for Innovation in Social Sciences (CISS) is pleased to support six outstanding undergraduate students as part of the Undergraduate Research Intern program (academic year). The paid internship program matches undergraduate students with faculty researchers, and provides interns first-hand experience with multiple aspects of the research process – including data collection, analysis, and writing. A research showcase in April 2023 will feature presentations by the 2022-23 cohort of student intern-mentor teams. More information on the interns, their projects, and their future career plans will be forthcoming in a future Digest and our social media sites.  Learn more about the internship program and the 2021-22 cohort here. This year's interns include: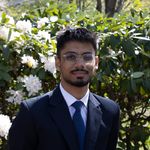 Faisal Ahmed (Mentor: Rosella Cappella Zielinski, CAS/Political Science) is a junior in the BA/MA program in Economics and is also pursuing a minor in Applied Human Development. As a research intern at CISS, he works to measure the financial implications of extreme weather events on U.S. Air Force bases in the continental United States. The project will generate an understanding of the potential cost incurred on military bases by climate change. Outside of the CISS, Faisal keeps himself busy in various clubs, playing basketball, or exploring Boston.
Avery Bolden (Mentor: Spencer Piston, CAS/Political Science) is currently a senior studying political science and is in the BA/MA program, planned to earn her MA in Political Science and Government in May of 2023. Through the CISS Research Internship, she'll be working on a research project focusing on Massachusetts's incarceration.  Avery's research for her MA will focus on the modern-day educational outcomes due to the racial housing covenants that existed through the 20th century. Avery is passionate about community service and participating in research that provides actionable policy recommendations.
Shumita Littlefield (Mentor: Deborah Kelemen, CAS/Psychological & Brain Sciences) is a junior at Boston University (CAS 2024), majoring in Psychology (CAS), focusing on developmental and child psychology, and minoring in Visual Arts (CFA). She is an undergraduate research assistant at BU's Child Cognition Lab, working on the Evolving Minds project. Shumita is interested in children's learning process and how they are shaped by play and toys, and is excited for the opportunity to work with the Child Cognition Lab.
Valjean Pulido Pardo (Mentor: Makarand Mody, SHA/Hospitality Marketing) is a junior majoring in Psychology with a minor in Biology.  Their project focuses on the capacity for flourishing and emotional well-being among populations in Cuba facing disadvantage, including precarious workers. They focus specifically on workers in Cuba's sex tourism industry, which has expanded signficantly in recent years.  Valjean is passionate about community service, learning about cancer, and how to end world hunger.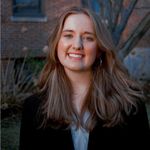 Diana Reno (Mentor: Rachel Brulé) is a junior at the Pardee School of Global Studies majoring in International Relations, focusing on Africa and the Middle East and Business and Economics. Through the CISS Research Internship, she is working to establish a research-based foundation for the new Alliance for Afghan Women's Economic Resilience. The Alliance seeks to promote Afghan women's access to employment, entrepreneurship, and quality education globally. Diana is passionate about studying the intersections among gender, policy, and economics, especially in the context of forced migration.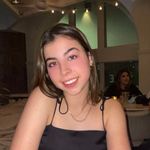 Claire Williams (Mentor: Rosella Cappella Zielinski, CA/ Political Science) is a junior double majoring in International Relations and Economics. Through the CISS Research Internship, she is working on a project focused on measuring the monetary costs extreme weather events create for United States military installations through damages. This project will show not only the financial consequences climate change on individual installations, but on US national security as a whole. As a student and research intern, Claire is passionate about studying global nuclear security, international trade, and foreign politics and affairs.
 Learn more about the CISS internship program and meet our 2021-22 cohort of interns.