Dr. Muhammad Zaman & Dr. Carrie Preston Share Their Vision for New Center on Forced Displacement
Dr. Muhammad H. Zaman, Director of Boston University's new Center on Forced Displacement (CFD), is an Howard Hughes Medical Institute Professor of Biomedical Engineering and Global Health at Boston University. He received his Ph.D from the University of Chicago in 2003. In addition to five books and over 130 peer-reviewed research articles, Professor Zaman has written extensively on innovation, and refugee and global health in newspapers around the world. Dr. Carrie Preston, Co-Director of BU's CFD, is a professor in the English Department and Women's, Gender, & Sexuality Studies Program and Director of Kilachand Honors College at Boston University. Her writing on gender, sexuality, race, performance, and critical displacement has appeared in articles and three books. Her awards for teaching and research include the Methodist Scholar-Teacher of the Year and the Torre de la Bueno Award for a book in dance studies. Learn more about Professors Zaman and Preston below in a Q&A interview with CISS communications intern Lily Belisle.
Could you briefly describe the purpose of the Center on Forced Displacement?
MZ: We want to be the premier research center in the world that focuses broadly on forced displacement by supporting new ideas, technologies, scholarship, awareness, and solution identification to improve the human condition of vulnerable persons who are forced to leave their homes due to conflict, persecution, climate change or are stateless. In this regard, we will catalyze, promote and support interdisciplinary scholarship that is academically rigorous, contextually grounded and rooted in highest ethical standards.
CP: We also have local goals to transform Boston University. We seek to make BU the preeminent place to conduct interdisciplinary research on forced displacement and migration, and we hope to support and include faculty, graduate students, staff, and undergraduate students in this enterprise. We seek to push the lines between the typical parameters around what counts as forced displacement and consider the relationship between those parameters and incarceration, gentrification, and climate-induced displacement, among others.
How does the CDF's interdisciplinary nature (with Zaman's expertise in antimicrobial resistance and global health, and Preston's in theater, performance, and gender studies) enhance its mission?
MZ: The complex drivers of forced displacement, and the challenges faced by those who are forced to leave their homes, require a multi-disciplinary perspective. For example, to fully understand the challenges of forced displacement we need to understand historical trends and forces but also recent changes due to climate and conflict. We need to understand the landscape of rights and laws, but also of housing and healthcare. Culture, identity and literature are just as central to a deeper and nuanced understanding as demography or public health. Disease spread, data access and privacy, mental health, access to education and the labor market are issues that cannot be ignored either. Because the challenges are not just political, economic, legal or infrastructural, our approach in the center is therefore deliberately holistic and multi-disciplinary. We need scholars in engineering and gender studies, political scientists and data scientists, epidemiologists and ethnographers and many other disciplines to guide and shape our research, scholarship and policy recommendations. We believe that real change, in our own understanding and the impact on the ground, will come when our colleagues work across disciplinary boundaries and academic silos.  
CP: On a personal level, my collaboration with Professor Zaman, in particular, and other scholars outside my field have challenged my deeply held assumptions and changed my teaching, scholarship, and life. The academic silos Professor Zaman mentions seek to carve up the scholarly world into oversimplified categories and methods. Forced displacement, and most important global challenges, are not simple and defy academic classification. We will make serious and detrimental mistakes if we approach such problems from the perspective of one discipline and without a team of scholars who have expertise in their domains but the willingness to challenge themselves and their collaborators.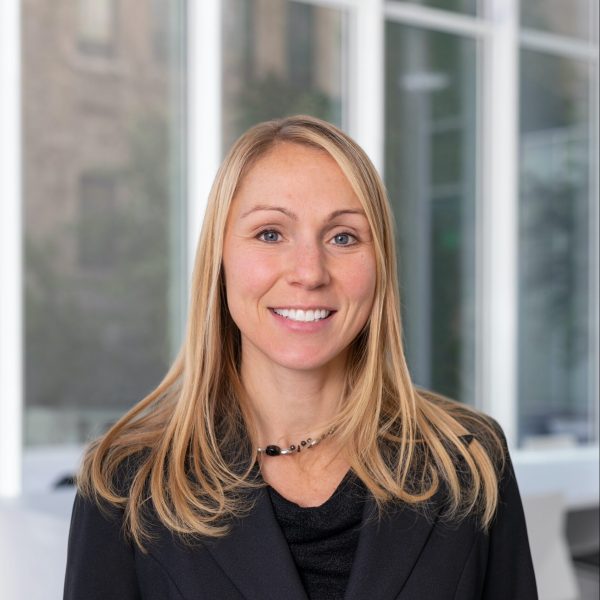 How can students get involved with the CDF?
MZ: Student engagement, both at the undergraduate and the graduate level, is central to our mission. There are several ways which students can get involved:
CP: We also have a number of undergraduate fellows working with our team as well as two graduate fellows and two postdoctoral associates on our team. We regularly post opportunities to work with us; please apply!
What opportunities might the CDF provide to social science faculty at BU?
MZ & CP: We hope that the social science faculty (like faculty in humanities, STEM, performing arts or any other discipline) will engage with us through our various initiatives including:
Apply for

faculty seed grants

.

Propose names of scholars for

our seminar series and book talks

. We are always eager to welcome scholars to BU for seminars. We also have a scholar in residence program for which we hope our social science colleagues will propose names.

Participate in our

works in progress meeting

and share their current projects.

Share their work that we will promote and share with our network. 

Propose ideas for

new collaborative projects

. 
What do you hope to accomplish with the CDF?
MZ: This goes back to my first point. Ultimately, we want the CFD to be an inclusive, multi-disciplinary research center, known on campus and the world over, for highest quality, ethical, original and high-impact research that improves the living condition of individuals and communities of vulnerable persons who have been forced to leave their homes.