The Rev. Victoria Hart Gaskell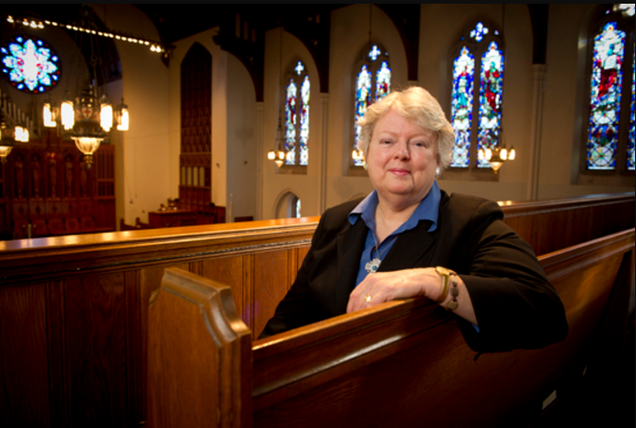 Rev. Victoria Hart Gaskell is Minister for Visitation at Marsh Chapel, Boston University. Her favorite professional activity is the creation of safe space that encourages people to ask questions about the life of faith, explore the answers, and decide which answers are their own.
Herself a lifelong United Methodist, Rev. Gaskell is an elder in the New England Conference of the United Methodist Church. Her current charge conference is Old West Church, United Methodist, in Boston.  She has served parishes in the Greater Boston area under appointment and as supply as an interim minister, and has served as a hospital chaplain at Brigham and Women's Hospital and as a consultant at the former Massachusetts Mental Health Center, both in Boston.  At Marsh she also serves on the senior staff, and facilitates the annual Blue Christmas service and the Abolitionist Chapel Today study/program/advocacy group in the resistance to human trafficking and modern-day slavery.
She received her bachelor of arts in Russian language and literature and her master of arts in English language and literature from the University of Michigan. Her master of divinity is from Harvard University. As a Doctor of Ministry in Transformational Leadership candidate at Boston University School of Theology, her research interests include pneumatology, conflict transformation, and Wesleyan studies. She is certified in Religion and Conflict Transformation through the Boston Theological Institute and is also trained in circle work and as a circle Keeper.
Rev. Gaskell is married and with her husband has raised two sons to adulthood.  She enjoys knitting and tending her bonsai trees, and life in Boston with family and friends.