Donors Support CGS Education Initiatives
Two new gifts fund scholarships and educational programming focused on finding common ground
By Chelsea Feinstein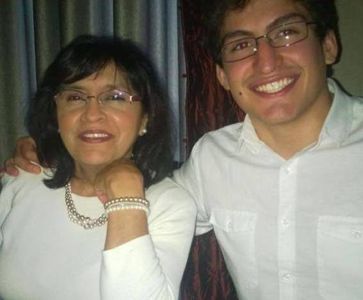 In 1999, Betsy Lavad, a single mother of an eight-year-old son, immigrated to Branchburg, N.J., from Colombia. For the next decade, she worked two or three jobs at a time in order to afford to live in a school district where her son could receive a good education.
Hatsy Inouye and her family moved to the US from Japan in the 1930s. But when the US entered World War II, her family was removed from their home in Chicago and placed in internment camps. Once they were released, she worked to build a life for herself and her family in California.
Today, inspired by these two women's stories and the sacrifices they had made—and considering the economic hardships faced by current students—David Torres ('11, CAS'13, COM'13), Lavad's son, and his fiancée, Chelsea Bray ('11, CAS'13, GRS'22,'22), who is Inouye's granddaughter, launched two scholarship funds to support students at CGS.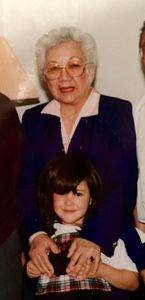 The Betsy & Hatsy Current Use Scholarship Fund and the Betsy & Hatsy Endowed Scholarship Fund aim to ensure that a BU and CGS education is accessible to anyone, regardless of their financial status.
Both women, Torres says, exemplify the strength of the human spirit.
"Betsy and Hatsy are incredibly strong individuals who immigrated to the United States, faced incredible circumstances, and persevered," Torres says.
For Torres, CGS was a formative experience. Besides being the place where he met Bray, he remembers the value of his classes and the diversity of the student body as shaping factors in his life.
In addition to the sacrifices made by his mother, his experience at BU was made possible thanks to receiving the Richard D. Cohen Scholarship, he says, and his gratitude for that opportunity is something he's never forgotten.
"I was lucky to be able to go to BU because of somebody else's generosity, and that idea never left my head."
So when the COVID-19 pandemic hit, Torres thought of students who might now be struggling with the financial burden of college during a historic hit to the economy and decided to act, funding one scholarship to be available immediately, and endowing another for the future. Torres hopes that eventually the students who benefit from these scholarships will pay it forward, as he was able to do.
"It doesn't mean anything if I'm the last one to do it. My hope is that some of the students who go through this are able to one day recognize that they can do this themselves," Torres says. "There's a real impact that you can make, and it's just about finding people who are worth investing in."
Finding Common Ground
It was also important to Jonathon Levin to give back to the school that helped shape him. As he watched the polarization in US politics increase, Levin ('89, Questrom'91) was inspired to establish the Jonathon L. Levin Common Ground Program Fund, which provides support for an annual series of events and activities at CGS to educate students on constructively communicating opposing viewpoints in an effort to find common ground and work effectively for the mutual benefit of all.
"It's about teaching that it's okay to have a different opinion, that it's okay to think the opposite of what somebody else is thinking, but what's more important is to possibly find a common ground of what you do agree on together, and feel safe doing it," Levin says. "It was really about, how do we take difficult conversations and turn them into a learning opportunity?"
The first event the fund supported was a workshop on implicit bias held in September 2021 for CGS faculty, run by Kalise Wornum, a cultural proficiency coach who provides workshops and training to support diversity efforts in schools and organizations. Dean Natalie McKnight says this workshop was a natural starting point for the fund, and she's looking forward to planning more events and expanding offerings to students in support of CGS' goals.
"Our mission is to educate, of course—but not just to educate in specific disciplines. We also strive to educate the whole person: to teach students to be lifelong learners, good citizens, good neighbors," she says. "We need students who will go out into the world, vote responsibly, foster productive conversations in their workplaces and communities, and help to create positive communities wherever they go."