Making CGS More Diverse and Inclusive
Upcoming online symposium an important step in diversity efforts
By Chelsea Feinstein
With the United States in the midst of a national racial reckoning, spotlighted by the 2020 protests against racism and police brutality toward people of color, CGS will host a symposium on diversifying general education on February 26. The Emerging Scholars Symposium will bring together underrepresented minority scholars who specialize in teaching diverse texts to offer CGS faculty resources and strategies for their own teaching.
"This is an important step in terms of diversifying not only our curriculum, but our programming in general and our future hires," says Dean Natalie McKnight.
Three emerging scholars were selected to present. Maurine O. Ogbaa, a PhD candidate at the University of Houston, focuses on African and African diasporic literature, gender and sexuality studies, and transnational feminism, and will discuss how to weave elements from these interests into more traditional general education courses.
Austin Ashe is a PhD candidate at the University of Massachusetts Boston who works in administration at MIT. Topics he plans to discuss include the racial and cultural identities of Black faculty and the importance of grounding courses in culturally relevant texts.
Suchismita Dutta, PhD candidate at the University of Miami, is interested in contemporary American multiethnic literature, and her dissertation explores contemporary immigrant literature and "what it means to understand the institutionalization of diversity within spaces of lower and higher education."
Due to the COVID-19 pandemic, the symposium will be taking place virtually, with Zoom presentations, discussions, and workshops for faculty and students.
Lynn O'Brien Hallstein, director of the Center for Interdisciplinary Teaching & Learning at CGS (CITL), says she hopes the event helps educate CGS faculty as they strive to foster important, yet difficult, conversations in their classrooms, particularly in the wake of the protests for racial justice that swept the country this past year.
"We are in a reckoning. We should be, we have to be," she says. "There are so many people who are committed in that reckoning, and many of us don't know how to do it, and how to do it well for the students."
O'Brien Hallstein says the symposium is part of a larger push at CGS to diversify the curriculum.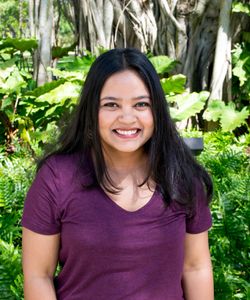 "We need to include ideas, people, and voices that may not have been included in general courses before. It's about enlarging and pushing back on canons that have excluded marginalized people's ideas, learning, and voices," she says.
The event is supported by BU Diversity and Inclusion, which provided funding. According to Christopher Rhodes, who helped develop the symposium and teaches a popular course on identity politics, CGS, like many institutions, has a long way to go on issues of diversity and inclusion, but is committed to making progress.
"With the calls for racial justice that were magnified this summer, many people and institutions have paid lip service or made superficial gestures toward diversity and inclusion, and it's easy to treat those as sufficient," says Rhodes, a social sciences lecturer. "There have been many people at BU who were already putting in real work to promote a more diverse and inclusive university even before those ideas were en vogue, and these kinds of events are concrete, effective ways to make progress on those goals."