CGS student wins photography award
By Chelsea Feinstein
Ziyu (Julian) Zhu ('23, COM'25) won Best in Show at the Boston Press Photographers Association's 2022 College Contest earlier this month.
His award-winning photograph, taken at the global climate strike march in Boston on March 3, depicts a young girl marching amid a group of protesters.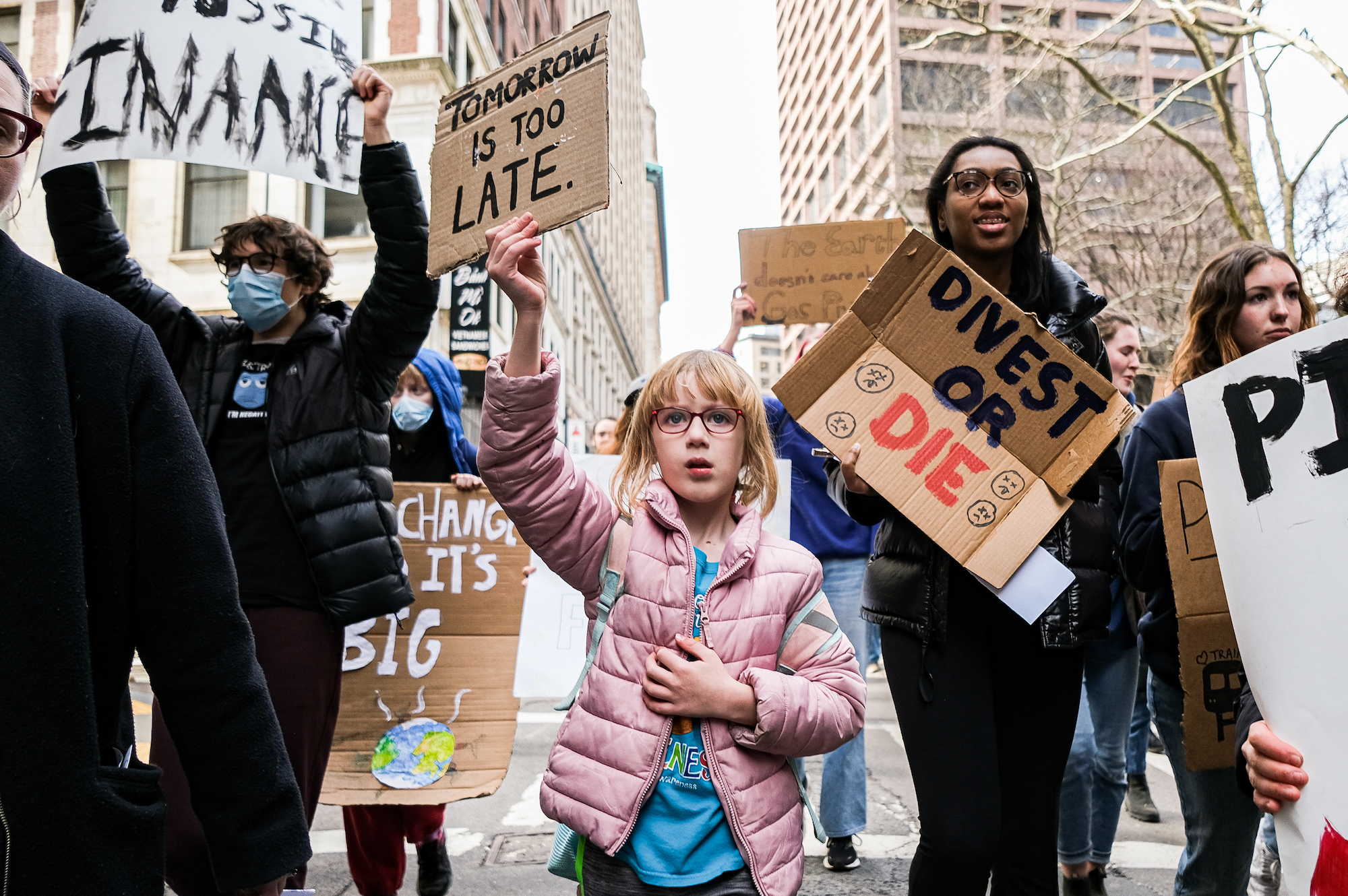 Zhu was on assignment for China Xinhua News Agency covering the march, and said he chose to focus in closely on the child because he thought it would tell a better story. It wasn't until later, he said, that he realized the picture was taken in the right place at the right time.
"What stood out was not just the little girl's serious expression, but the color as well: her pink sweater stood out from the black that surrounded her," he said. "Moreover, during a climate strike like this, this young girl can also be seen as a sign of hope."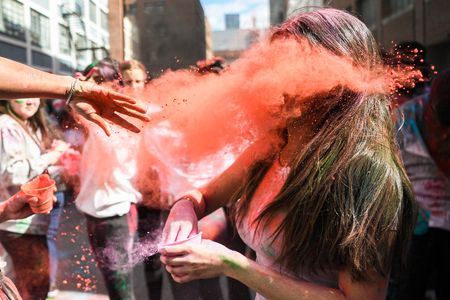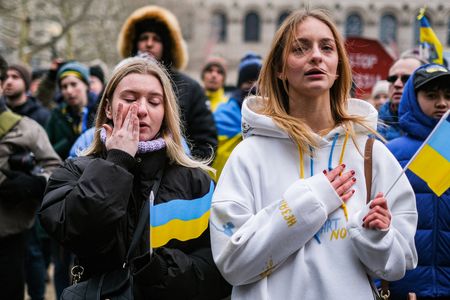 Zhu was also awarded first place, third place, and two honorable mentions in the competition's news category for photos taken at the Times Square New Year's Eve celebration, a rally against the Ukraine War in Copley Square, and the annual Holi celebration on BU's campus.
He found out about the competition through College of Communication faculty members as well as colleagues at The Daily Free Press, where he is Associate Photo Editor.
Having just completed his sophomore year at CGS, Zhu plans to continue into COM to study Journalism with a minor in Film and Television. His eventual goal is to work in photojournalism.
"I felt blessed and grateful that my work could be recognized by the professionals in the photojournalism field," he said of the honor. "Their recognition will definitely be a strong inspiration for me in achieving my future photojournalism-related goals."