A Look at Undergraduate Research: Women Writers in the Late Victorian Era
By Ella Nasca
Before coming to campus for the first time in the fall of 2021, Fangqi (Doris) Luo ('22, CAS'24) excitedly looked through the CGS website to get a sense of what in-person studies would be like.
Luo stumbled upon a section about the Center for Interdisciplinary Teaching & Learning (CITL) and quickly became interested in the research opportunities the Center offers. CITL provides students with the opportunity to perform paid undergraduate research alongside the guidance of CGS professors.
"It surprised me because the center is open to freshman and sophomore students," said Luo. "It's hard to imagine that a sophomore student could have the opportunity to do undergraduate research."
Luo was a student of Master Lecturer of Humanities Joellen Masters, and noticed that Masters had teaching interests in Victorian and British literature and research interests in Victorian and New Woman Fiction listed on her faculty profile. Though Luo did not yet know what she wanted to major in, she saw that they had a shared interest in women's studies, and decided to reach out to discuss her academic plans and ask to work on research together.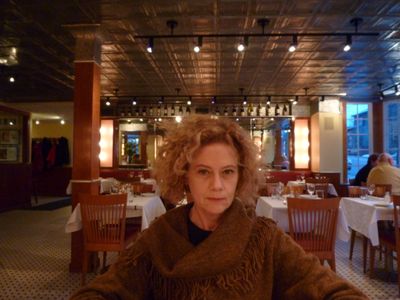 "Dr. Masters inspires me to be a more engaged person," said Luo, who is now planning to continue into the College of Arts & Sciences and major in statistics. "She always guides me to think about my questions from different perspectives."
After a discussion during office hours, the two decided to work together.
For several years, Masters had been researching for her monograph study about a British periodical called Travel: An Illustrated Monthly Magazine, which first appeared in May 1896 and ran for eight volumes. The magazine, edited by Sir Henry Lunn, frequently featured short stories written by women writers.
When the pandemic struck, Masters had to put a halt on much of her research, as she didn't have access to the physical materials she needed to study. She was able to resume this research with Luo.
The two decided to continue studying the short stories in Lunn's magazine as well as seven British women writers—who also featured in Lunn's periodical—and seven other periodicals. The writers include Adeline Sergeant, A.M. Williamson, E.F. O'Brien, Iza Duffus Hardy, L.T. Meade, Marie Corelli, and Mary Angela Dickens.
While some writers, like A.M. Williamson and E.F. O'Brien, have little information available about them, others like L.T. Meade and Marie Corelli were very well known for their work. Mary Angela Dickens was even one of Charles Dickens's granddaughters.
The periodicals they studied included All the Year Round, Atalanta, Belgravia, Cassell's Magazine, The Lady's Realm, The Strand Magazine, and Tinsley Magazine.
Masters and Luo were both interested in finding out more about the backgrounds of these women writers and the work they were publishing, as well as the rise of the short story genre in the Victorian period and its appearance in periodicals.
"Doris and I were meeting once a week for about an hour," Masters said. "I really didn't want to stop the conversation, because it was just so interesting."
Luo was responsible for gathering research through websites and online databases, and organizing her findings using numerical data and charts. Then, the two would discuss their findings and thoughts about the stories in weekly meetings.
"The study of humanities has moved into using data driven material," Masters said. "I think that being able to have both the literary analysis and the quantitative visual with our work is going to be super important."
The two have plans to delve deeper into feminist theory and women's writing during the fall 2022 semester, as CITL often continues to support students even after they complete their two years CGS.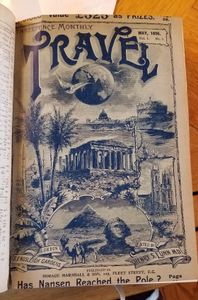 "I am ending this semester with nothing but amazing gratitude for all the work that Doris did and the conversations we had," Masters said. "It's important that people see what we've been able to do as collaborators, and especially in this academic environment right now where the emphasis is on collaboration between faculty and their students."
Luo shares similar sentiments about the research she and Masters have completed so far.
"I learned a lot from Dr. Masters," Luo said. "I am so excited that I have the opportunity to become a more engaged person and reflect on these women writers and outstanding periodicals."
CITL provides stipends for CGS students to pursue paid undergraduate research with a member of the CGS faculty. Students interested in pursuing undergraduate research can learn more here.