Meet the Students of CGS: Francesca Ogilvie
College of General Studies 2017
Questrom School of Business 2019
What made you want to pursue a business major?
The nice thing about studying business administration is that you get a taste of everything, and are competent in so many different areas, and get to see the behind the scenes of business. Even if I go into the business administration side of things or any other part of operations, I am going to be able to function, and have a say, and give opinions, as well as understand the other elements of the business world.
What made you choose to attend the College of General Studies?
I saw the small classroom environments, the two-year program, all of the very personal work you could do with your professors, and the opportunities to expand your knowledge on different areas. All of this was really attractive to me because I was coming from a high school where my graduating class was 75 people, and now I was coming to a school with 16,000 undergraduates. I have gotten to know my professors really well, and on a very personal level. A lot of my Freshman year professors wrote the recommendations for my jobs that I have now
What is your most memorable CGS experience?
I'm a Dean's Host for CGS and I have loved that, and I have made really good friends through the program. It's great to see people who are passionate about the program, and learning about everyone's very different experiences. The community aspect of CGS is something I cherish. All of the staff here is so welcoming,  and this just feels like such a different environment from bigger schools.
What is your favorite College of General Studies class and why? Any favorite professors?
I used to hate writing essays because they made me very nervous, but Professor Kyle Wiggins got me to really gather my thoughts. He was very helpful in office hours, and just sitting with him, and talking about my papers helped me to go from a not-so-confident writer to actually get to love writing. I got A's consistently in his class, and he completely changed my attitude towards writing, and I am really grateful for that. I also love Professor Meg Tyler for Western Ethics because she is just incredible. She is brilliant, and  she does not sugarcoat anything, and never holds back her opinions. She is an advocate for so many things that inspire me.
What is your favorite spot on campus and why?
I love the BU Beach. It is a nice green space. Whenever there is a sliver of sun, everyone is there.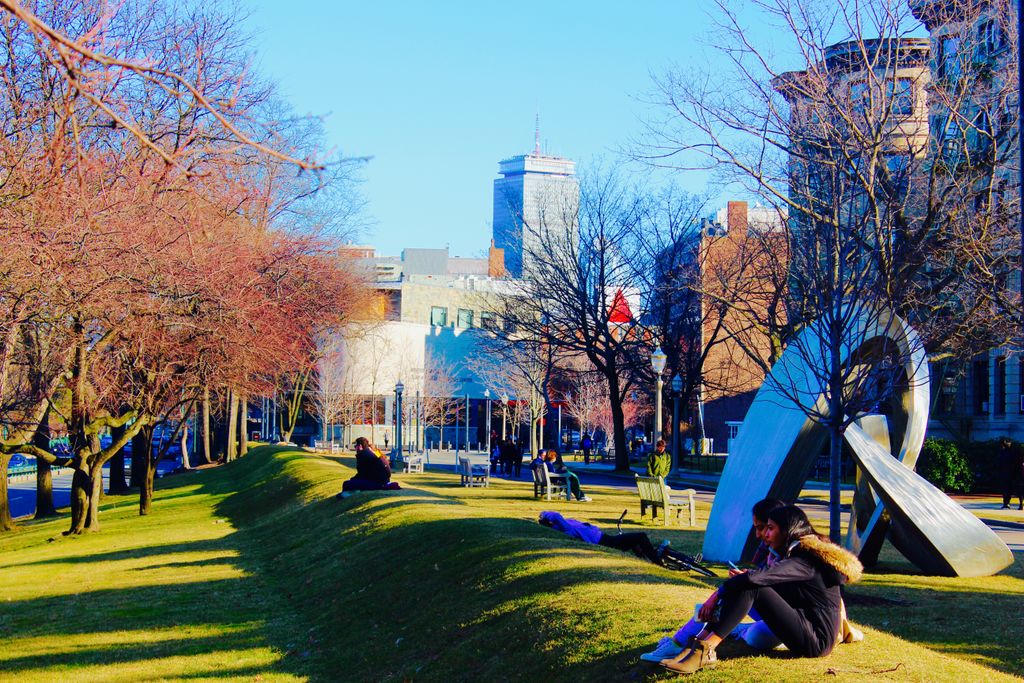 If you could give one tip to incoming freshmen, what would it be?
Enjoy it, and don't stress about fulfilling your degree in four years. The CGS program is designed for you to be able to do that. You are not at a disadvantage– you are actually at an advantage. I have friends who are seniors who are struggling to get that last humanities requirement because they put it off until the last semester. You are going to have your last two years, and you are going to know what you want at that point. You are going to have all of the time in the world.
Tell me something fun about yourself?
I have lived in seven countries. I was born in Uruguay, and I have lived in Guatemala, Paraguay, Belgium, Panama, Denmark, and now the United States.
This interview has been condensed and edited for clarity.