Call for Essay Proposals: Methodism & American Empire Project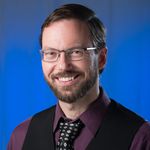 Dr. David W. Scott and Dr. Filipe Maia are leading the Methodism & American Empire Project, a forthcoming collection of essays on the connections between Methodism (or churches in the Wesleyan tradition) and US imperialism. Dr. Scott is the mission theologian for the United Methodist Church and a visiting researcher with the CGCM, and Dr. Maia is Assistant Professor of Theology at BUSTH. A detailed description of the project's thematic concept is available here.
They welcome proposals for essays which interact with the following themes:
Historical essays tying Methodist missionary activity and the expansion of United States foreign interests. Case studies could include US missionaries in Puerto Rico, Western Africa, the Philippines, the impact of US expansions on the church in the United States, and international structures of Methodism, etc.
Theological and ethical reflections on Wesleyan theology, Empire studies, and political theology.
Liturgical, worship, and ministry resources (sermons, liturgies, litanies, biblical studies, Sunday school lessons, etc.) for church communities to engage in anti-imperial reflections.
Practical resources on activism, advocacy, and mission focused on Methodist communities and contexts.
Essay proposals are due August 31, 2021. Proposals should include 300–400-word description of the project and ought to be submitted as an email attachment to the editors, David Scott (dscott@umcmission.org) and Filipe Maia (fmaia@bu.edu). Accepted proposals will be communicated to authors by September 30, 2021.