Jonathan Calvillo's New Book on Faith & Ethnicity in Santa Ana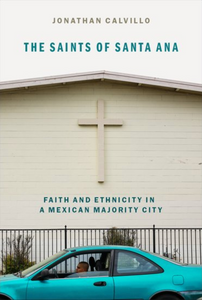 Dr. Jonathan Calvillo, CGCM faculty associate, has written new book, The Saints of Santa Ana: Faith and Ethnicity in a Mexican Majority City, published with Oxford University Press! Based on five years of participant observation, Calvillo compares and contrasts the experiences of Catholics and evangelicals in Santa Ana, California, revealing how faith and ethnic identity mutually inform each other.
The book is available for preorder through OUP, and will be available in October.
Congratulations to Dr. Calvillo for this exciting new work!