Lean Programs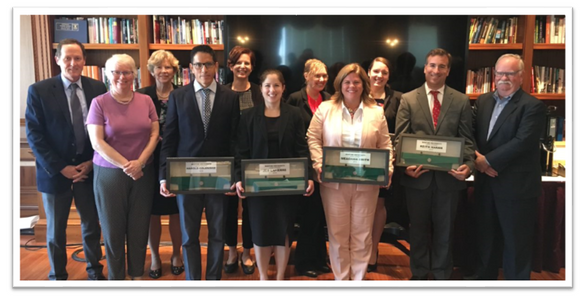 Spring 2019 Lean Leaders pictured above with President Robert Brown, Provost Jean Morrisson, Provost Karen Antman, and SVP, CFO Marty Howard
Program Overview
CIDA's lean programs are an exciting opportunity for employees at BU to learn and apply lean six sigma methodologies while executing a meaningful project for the University. During our programs, Lean Leaders are responsible for leading a process improvement project under the direction of CIDA. At the conclusion of each program, Lean Leaders have the opportunity to obtain a Lean Six Sigma Green Belt.
Who should apply?
Strong candidates possess the following:
Proven analytical and technical skills
Able to balance project work with other responsibilities; manages time effectively
Good interpersonal skills: building alliances and collaboration, managing group dynamics
Team player
Comfortable with Excel and PowerPoint
Continuous Improvement Committee
The CIC is comprised of members of the BU community with knowledge in process improvement and experience applying these concepts in a University setting. The main function of the CIC is to evaluate project applications to ensure that we are selecting projects that are relevant, strategic, and meet the selection criteria for a good Lean project.
How can I apply?
Please check back for more information about our next program start date.
Contact
Have more questions? Please reach out to Jessica Fernandes at jfern@bu.edu.