CFD Team Spotlight: Christine Luccini, Finance and Operations Manager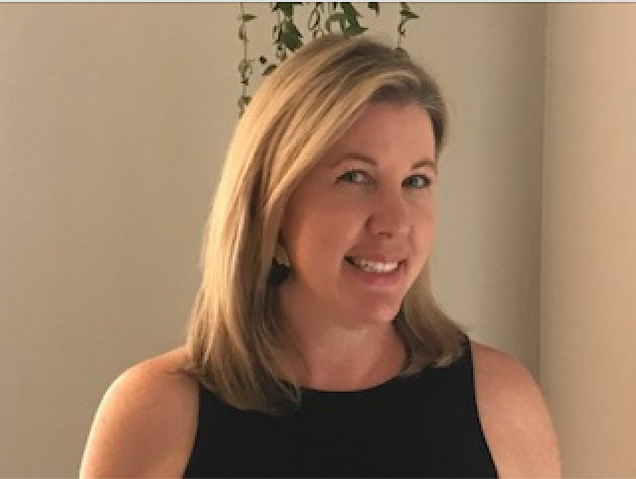 The Newsletter Team set down for an interview with our Finance and Operations Manager, Chrissy Luccini, for an interview about her work, passions, hobbies, and special CFD projects. The transcript of our interview is below.
CFD: Tell us a bit about yourself:  
Where are you from? I was born in New York but now live in a small town called Hopedale with a little over 6,000 residents. 
CFD: What do you study/What do you do?
I am currently enrolled in BU Metropolitan College, pursuing my degree in Psychology with a concentration in Management 
CFD: What is your role within the Center? 
I am the Finance and Operations Manager
CFD: What experiences most directly lead you to your role with the Center?
The reason I came to the Center on Forced Displacement is two-fold. First and foremost, I strongly believe in the work the center is doing and believe it will make a real difference in the field of forced displacement. Second, I previously worked with the Associate Director of CFD, Carrie Preston, at Kilachand Honors College. Professor Preston is a supportive leader who deeply cares about Boston University and the people she works with.I also knew the Director of CFD, Muhammad Zaman, from my previous position and his passion for the center inspired me to want to be part of it. They are both amazing people, and it is a privilege to work alongside both of them. 
CFD: What inspires you about this work?
Although my work is on the administrative side, I have been able to be part of some really incredible things happening at our center. I recently sat in on a STEM & Forced Displacement workshop sponsored by our center, and watching so many people from different disciplines work on the issue of forced displacement was very inspiring to me. I have met many incredible people, who I would have never met if it wasn't for my job at CFD.
CFD: Tell us about some of your passions and hobbies outside of academia. What makes you you?
I love to be active and come from a very athletic family. I was a competitive figure skater for many years, and I still teach skating now. I also love to listen to true crime podcasts, which I do during my long commute every day. 
CFD: Where do you see yourself in five years?
In 5 years, I see myself working at the center, and helping with the growth we will have experienced. In the 6 months I have been here, the center has already tripled in size and we needed to move into a bigger space! I see only great things in the future for the center and I hope to continue to be part of it!
CFD: Where do you see yourself much farther from now – thirty, forty, fifty years down the road? What do you want to look back on?
Well, at my age, hopefully I am retired in 30 years! I would love to look back on the center and think that I was there at the beginning where it all started. 
CFD: What is your current passion project with the Center you would like to highlight? Why does this project resonate with you?
As the finance manager, an important part of my job is to keep the center budget on track. So far this has been an easy task, since our directors have done a wonderful job securing several  large grants and gifts from generous donors. What drew you to this position? 
CFD: What continues to draw you to the position?
The people I work with! I love working everyday in a positive environment surrounded by supportive colleagues. I am truly lucky. 
CFD: How has your role evolved over your time here?
One of the best parts of working at CFD, is that everyone chips in! There is no hierarchy here – even our director orders office supplies and moves furniture! We all do what needs to be done because we all share the same goal. 
CFD: Why is this a field that has brought you to dedicate your time and career path to it?
Working at the center has taught me so much about the adversities faced by those impacted by forced displacement. I see that the work our center is doing makes a difference in this field, and I am proud to be a small part of that. 
CFD: Do you have any tips and/or advice for people starting out in your field?
Finance & Operations is a new field for me, but I am very fortunate to have an amazing mentor in the office of research, who has taught me so much.I hope to one day be able to pay it forward and provide that mentorship to someone else starting out in the field. As far as tips, I recommend staying up to date on all the new technology that is ever changing. In finance – excel is your best friend so make sure you are aware of all the functions available in excel. Take classes and always be learning!
CFD: Can you tell us a fun fact about yourself/can you tell us about something you're proud of?
I am most proud of my two sons. My oldest son Noah is working full time and will graduate from Boston College with his Masters degree next month. My youngest, Alex, is an extremely hard working student athlete at UMass Lowell, and is following his dream of playing Division I baseball. More importantly, they are both caring and kind adults and I would like to think I had a small part in that!