CFA students spend the summer playing, making, thinking, performing, and doing.
Spark Volume 3, Issue 1 | by Emily White
Whether they stay around campus or travel across the world, CFA students spend their time between semesters creating, learning, playing, conducting, and engaging in work that informs and broadens the scope of their studies.
The typical student at the College of Fine Arts is anything but typical, and students' summer breaks are just as unique as their interests. They fill their summers with creative internships, interdisciplinary work, and enriching jobs that enhance their studies. Several students from across the College sent Spark snapshots of their summers for a glimpse into their lives and work. See more work from our student artists throughout the year by following CFA on Instagram (@buarts) and Snapchat (myCFA).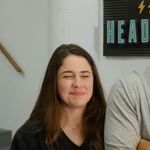 Reilly Anspaugh (CFA'18)
Major: Acting
Minor: Arts Leadership
Intern/Developmental Coordinator at HeadGum
"I study live theatre, so I've had little to no experience working with online entertainment. I learned more than I could've ever expected about what it takes to not only write, shoot, edit, and produce internet sketch comedy, but I also know much more about the podcasting world than I ever did before. I was able to sit in on writing sessions with the team and offer my ideas. Having never done any on-camera work until this summer, I can truly say that this job has given me a whole new set of skills. I can't wait to develop them further when I come back to BU for senior year!"
Anna Bortnick (CFA'18)
Major: Theatre Arts – Performance
Minor: History of Art & Architecture
Bard College Berlin Theater Intensive
"My work in Berlin expanded my understanding of how theater can challenge its audience. Watching fifteen productions and studying from working Berlin artists enhanced my approach to generating material."
Emma Cuba (CFA'20)
Major: Theatre Arts – Performance
Intern, Miami New Drama at Colony Theatre, Miami Beach
"During this time I learned what it takes to start a theatre company and keep it running… From this experience, I feel more prepared to enter the theatre world post-graduation. After this summer, I am a firm believer that it takes a village to accomplish something great. As someone who wants to work on directing and writing, through my discussions and involvement with artistic projects I grew more aware of the kind of representation that needs to be seen right now. I grew as an artist because I have a new perspective on what is required and wanted of actors/writers/directors in the theatre world."
Alexandra Delano (CFA'18)
Major: Graphic Design
Minor: Advertising, Communication
Graphic Design Intern at Boston ski company Parlor; Graphic Design Manager at High-End Hair Salon, SAFAR BOSTON; Graphic Design Intern at LA production company HGPR Inc.
These positions "allowed me to break into the fashion industry, taught me how to work with international businesspeople and self-direct my creative talents at a successful establishment…, allowed me to tap into the entertainment industry, and have given me the opportunity to design a book cover for a best-selling author. As a member of the BU Ski Racing Team, a Ski Instructor for seven years, a life-long skier, and now as a Graphic Designer, designing skis has always been a dream of mine. Interning for Parlor has allowed me to work directly with clients helping them to achieve the ski graphics of their dreams, and fulfill my personal career goals."
Dani Dinstman (CFA'18)
Major: Painting
Minor: Psychology
Arts & Crafts Counselor, Camp Laurel, Maine
"This summer, I've gotten the opportunity to interact with children of all ages and practice a lot of my teaching skills that I've been learning in my art education classes."
Maddie Durso (CFA'19)
Major: Painting
Minor: Printmaking, History of Art & Architecture, Arts Leadership
Intern at Jim Kempner Fine Art Gallery, Chelsea, NYC
"Since it is a contemporary art gallery, what I learn in my classes at BU literally comes to life around me. Working here greatly complements both my art history minor and my arts leadership minor because I get to see the business and marketing side of the art world. Walking through the gallery district each day to get to work, passing by new art in the windows of galleries or on the walls of Chelsea, is inspiring."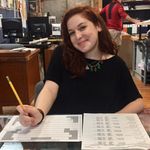 Madison Findling (CFA'19)
Major: Theatre Arts – Performance
Arts Administration Intern, SpeakEasy Stage Company
"I personally got a great deal of face time with Marketing and Literary at SpeakEasy with a dash of Development. I wanted that hands-on, comprehensive experience. My dream is to be an artistic director of a theatre company. So much goes into the final product that the audiences come to see on stage. In the School of Theatre, I have been learning about the process that comes before the product on stage as an actor. Running a theatre company is hard work, and it requires a lot of passion, awareness, and commitment to your community. This summer, I have learned what it takes on and off stage to keep the work fresh and to make an impact through the power of theatre."
Lina Gonzalez Granados (CFA'18)
DMA Orchestral Conducting
Assistant Conductor of the National Youth Orchestra of the United States at Carnegie Hall
"The level of exposure in the job allowed me to work with members from some of the most important orchestras in the country, featuring side-by-side coaching with principal players from the Chicago, Cleveland, Detroit, Minnesota, and Philadelphia Orchestras, plus the New York Philharmonic. I was also able to work closely with several of my conducting idols in concerts at Latin-American venues and New York's Carnegie Hall." Photo credit – Chris Lee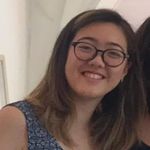 Patricia Ho (CFA'19)
Major: Graphic Design
Graphic Designer, Pati Núñez Agency Global Experience
"This summer, I worked designing at a small public relations agency in Barcelona that focuses on global architectural projects. My internship gave me a good idea of what it is like working for a non- graphic design focused company, and I had a chance to learn more about the public relations viewpoints of a project. My agency was very small but global. The Pati Núñez Agency works with clients from all over the globe. They have and had clients from London to Buenos Aires to New York."
Shawna M. James (CFA'18)
Major: Theater Arts – Performance
Minor: Arts Leadership
Performance and Hospitality Intern, San Francisco Shakespeare Festival; Teaching Artist, SF Shakes Summer Camp; Understudy for Rosencrantz/Osric/Marcellus, Free Shakespeare in the Park's Hamlet
"This summer's internship was really helpful for me understanding the inner workings of mid-sized theater—where all hands are usually on deck. This work has also shown me how far I have come in my training as a performer and an aspiring arts administrator. It shows me that I have grown as a student and the skills I have learned through BU's programs are directly applicable to various types of jobs I hope to hold in the theater." Photo credit – Jay Yamada
Jose Martínez (CFA'19)
DMA Performance (Tuba)
Boston Symphony Orchestra: Stravinsky's Funeral Song, and Ravel's Piano Concerto for the Left Hand as principal tuba; Berlioz's Te Deum as second tuba; and Walton's Belshazzar's Feast as off-stage tubist
"Performing with the Boston Symphony Orchestra in this summer of 2017 inspired me to keep pushing my limits in the quest of reaching new heights in this competitive world of classical music."
André Rabello Mestre (CFA'19)
DMA Composition
Sound Artist, Composit Festival, Rieti, Italy
"Working on the city's ancient undergrounds—la Rieti Sotterranea—I constructed an interactive sound installation within the ruins, a small shrine, where people could receive 'sonic blessings.' Participating in festivals like this isa big part of my music education, and it allows for hands-on professional experiences."
Christie Molloy (CFA'18)
Major: Graphic Design
Minor: Computer Science
University Recruiting Intern, Twitter
"My internship at Twitter has been hard work but incredibly rewarding. A notable highlight is the @TerningTheTable campaign that I created. It is an initiative to increase the percentage of female students interning in tech. It has full support from the entire executive team at Twitter and has spread company-wide!"
Aleena Qazi (CFA'18)
Major: Graphic Design
Intern, Editorialist Magazine
"I have gained real-world experience with designing in the context of fashion for both web and print, and working in a deadline-driven environment. I have also been able to work focusing on details such as in typography design and figuring out how to design based on content."

Aaron Michael Smith (CFA'18)
MA, Music Composition
Electroacoustic Workshop at IRCAM's Manifeste
"Much of my work involves computers and electronics, either in the compositional process or in the work itself, so this program gave me the opportunity to work with performers and other electronic musicians from all over the world to put together a concert of a live electronic works at the Centre Pompidou in addition to participating in classes with IRCAM researchers and composers."
Sarah Whelan (CFA'19)
Major: Theatre Arts – Performance
Licensing Intern with Samuel French, Inc.
Samuel French, Inc. is "the largest and oldest play publishing company in the world."
"This internship was extremely helpful and eye-opening for me as a theatre artist. In school, for the most part, it's all about perfecting artistic craft and finding your aesthetic. Sitting in an office space where I had to file box office reports, look through contracts, and see the approval/denial process for licensing plays was a sobering reminder that the world is not simply a free form studio space. Theatre is art, but it is also a huge business—the accountants were just as vital as those on the literary team."
Samantha Wong (CAS'19,CFA'19)
Major: Graphic Design & Economics Artemus USA LLC (art finance company)/ Trading Stocks & Networking in the Art World
"At Artemus, I assisted renowned financier and art collector Asher Edelman in selling works by blue-chip artists (including Picassos, Warhols, and Basquiats) to individuals and corporations. With my graphic design degree, I will be able to present ideas to clients in a well-presented and branded manner, and with my economics degree, I will be able to gauge the art market using micro/ macroeconomic analysis. I will learn more about how artworks stand in the current market, and which artists will sell best."
SongFest
Several students participated in SongFest 2017 in Los Angeles, which immerses students in the study of art song and performance through master classes, coachings, lessons, concerts, Alexander Technique, dramatic coaching and lectures led by the most exciting artists of today. CFA students worked with lauded professionals, including many esteemed composers and teacher-performer pianists and singers.
Caroline Bourg (CFA'20)
Major: Vocal Performance
"SongFest showed me how much depth there is in art song. Within every master class, lesson, and coaching, the level of specificity was astounding. SongFest reminded me that, no matter what, the music is always bigger than us."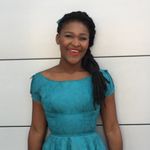 Victoria Lawal (CFA'18)
Major: Vocal Performance
"The highlight of my time in LA was coaching privately with Libby Larsen, one of my favorite composers. The skills I learned at SongFest prepared me for a summer of solo musical endeavors including performing in concerts as a Soprano Soloist at L'eglise St. Nicholas de Bruxelles in France and Belgium respectively, in addition to my independent study of the role of Despina in Mozart's Così fan tutte. I am incredibly grateful to my teacher, Penelope Bitzas and the plethora of faculty members at BU that helped me make this summer a success."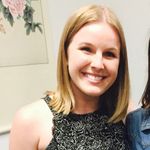 Regan Siglin (CFA'18)
MM, Collaborative Piano
"I have taken classical piano lessons since I was four years old, but in the last few years I have developed a deep love for piano collaboration and making music with singers and instrumentalists. SongFest gave me the opportunity to perform for and coach with some of the most respected names in both collaborative piano and classical voice. In those four weeks, I developed lifelong friendships with young vocalists and pianists like me, learned from the masters in my field, and was challenged to grow not only as a musician, but also as a person. I left feeling extremely encouraged that I am pursuing the right course of life!"