MFA Design & Production Theatre Graduates Presenting at the 2023 National Design Portfolio Review
CFA Students
MFA Design & Production Theatre Graduates Presenting at the 2023 National Design Portfolio Review
An introduction of talented, emerging designers to the industry.
The National Design Portfolio Review serves as a formal welcome to the profession as recent graduates get to present their portfolios and have an opportunity to dialogue and engage with established producers, directors, and designers from across the country.
These recent alums from BU School of Theatre's design & production programs are headed to New York City on Thursday, May 25th to present their work at the Bohemian National Hall as part of the 2023 NDPR event!
Introducing the 2023 NDPR Presenters from CFA!
Kevin Dunn (CFA'23) MFA Lighting Design
Kevin Dunn (they/he) is a lighting designer based in Boston, MA. Past design credits include Shakespeare in Love (BU School of Theatre), Wizard of Oz (Wheelock Family Theatre), Queens Girl in the World (Central Square Theatre), Into the Woods (The Barnstormers Theatre), Mansfield Park (BU Opera Institute), and A Small Handful (PTP/NYC). They have been the recipient of the Don Childs Award for Excellence from the Stagecraft Institute of Las Vegas and an Honorable mention for the KCACTF Barbizon Award for Excellence in Lighting Design at the Kennedy Center in Washington D.C. They received a Bachelor of Fine Arts in theatrical design from Salem State University, and their Master of Fine Arts in lighting design at Boston University.
Kevin is very much looking forward to attending the 2023 NDPR. "A fun part of the end of this final year has been being able to attend events with other graduating folks who are just entering the industry," says Kevin. "There are so many talented people starting their careers with me and it's a joy to be able to get to know them through things like NDPR."
Looking back on their time at CFA, Kevin shares how light designing the BU production of Dontrell, Who Kissed the Sea was "absolutely the best collaboration I've had here at CFA."
Kevin's plans for the summer include doing some traveling in Europe and then designing a few productions at the Barnstormers Theatre in Tamworth, New Hampshire. After that, they'll be moving to New York City.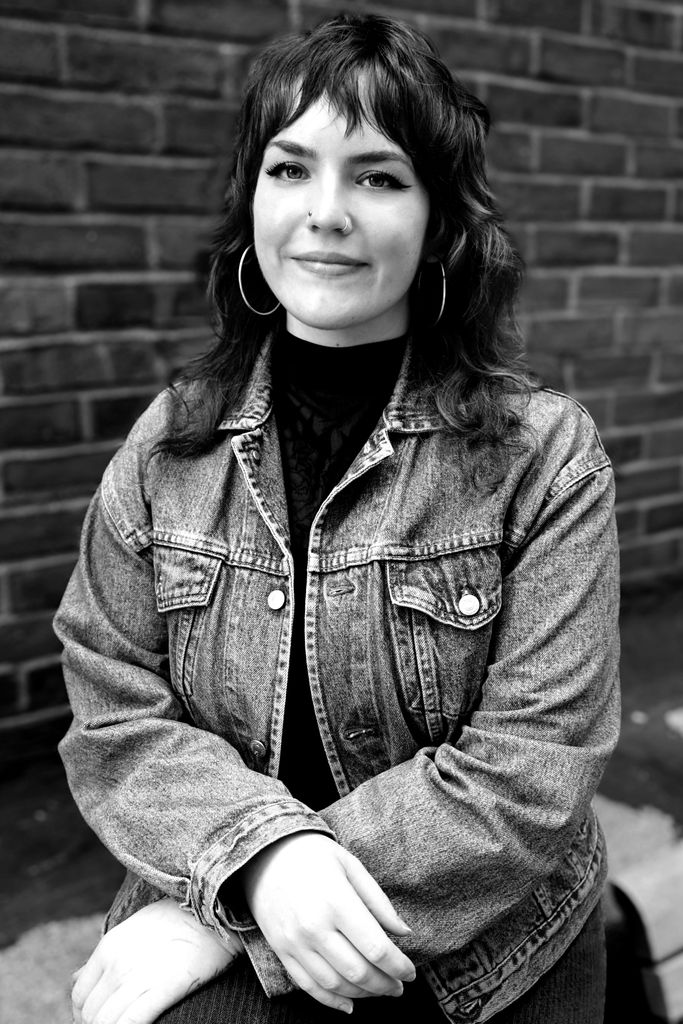 Alyssa Jewell (CFA'23) MFA Scene Design
Alyssa Jewell is a scenic designer and visual artist, currently based out of Boston, MA. Her adoration for storytelling and space drive her to create with curiosity. She pulls her inspiration from the world around her, providing global context in her pursuit of expressing works truthfully. With an excitement for multimedia, technology and hands on collaboration, Alyssa creates narrative forward worlds of possibility. Holding a BA in Theatre Arts (Portland State University) and MFA in Scenic Design (Boston University), her work in scenic design and video installation illuminate her love of experimentation and technical obstacles. Shifting between worlds on the stage and off, through theatrical, musical and cinematic collaboration, Alyssa creates environments of impact and immersion.
"I feel very excited and honored to be attending the 2023 NDPR. I think it is a fabulous opportunity to experience the culture of theatrical design outside of the context of university and to potentially connect with other designers in the community that I can learn from, support and admire in the coming years," says Alyssa, who is immensely proud of all the projects she worked on at BU due to their level of intimacy and work that is special and specific to each piece.
One particular project that stood out for Alyssa was working on the BU production of Once. "It was a particularly unique challenge and beautiful collaborative experience. We took a lot of inspiration for the scenic design from Irish architecture, Irish musicians, iconic musical spaces – focusing on environments from the summer of love, nostalgia, baggage and mess."
Next for Alyssa? She'll be participating in a stage design for the music festival Pickathon in Portland, Oregon, her hometown. This fall, she'll be moving to Los Angeles, California where she hopes to continue to "live my life as a multifaceted artist."
Sasha Marlene Nemi Lato (CFA'23) MFA Costume Production
Sasha Marlene Nemi Lato (she/her) is a costume technician from Valencia, Spain. Sasha has experience working with a variety of silhouettes and materials. When constructing costumes, Sasha focuses especially on experimentation, functionality and creativity. Her favorite costumes to construct have both historical and contemporary – sometimes even futuristic – elements.
Sasha holds a BFA in Fashion Design from EASD Valencia and an MFA in Costume Production with an award for excellence from Boston University. Some of her credits at BU include Shakespeare in Love, Little Women, and If I Were You.
Sasha is thrilled to be selected as a 2023 NDPR presenter, along with some of her incredibly talented peers from BU's Costume Production graduate program. "I am very much looking forward to meeting and connecting with other costume and theatre professionals from around the country," Sasha says. "I hope to receive valuable feedback on my work, and maybe even a sponsorship so I can stay working in the States!"
Feeling very proud of every project she worked on at BU – including the pieces she made for shows, the jackets she tailored while learning how, and the intricate period dress she constructed – for Sasha, her most significant accomplishment has been finishing her thesis project.
This summer, Sasha will be assisting her advisor and mentor, Nancy Leary, Assistant Professor, Costume Design, for Boston's Shakespeare on the Common.
Nia Safarr Banks (CFA'23) MFA Costume Design
Nia Safarr Banks is a Costume Designer from Richmond, Virginia. She graduated Cum Laude from Virginia Commonwealth University with a Bachelor of Fine Arts, and recently graduated with her Master of Fine Arts from Boston University. She was nominated for two Richmond Critic Award for Outstanding Achievement in Costume Design in 2019 and 2022. Her credits include: Passover (American Shakespeare Center), Paradise Blue (Gloucester Stage Company), and August Wilson's The Piano Lesson (Barrymore Theatre, Broadway).
This is Nia's first time attending NDPR. "I'm super excited! I would love to meet any New York City based creatives, and start making my own personal connections," says Nia, who worked in August Wilson's Seven Guitars with the Actors' Shakespeare Project in Boston. The production was recently awarded an Elliot Norton Award, for Outstanding Scenic Design.
After graduation, Nia plans to move to New York City to further continue her career as a costume designer. She credits her family and close friends for inspiring her to pursue her dreams. "They push and motivate me to be a better person, which has guided a lot of my success."
check out cfa's student spotlight on nia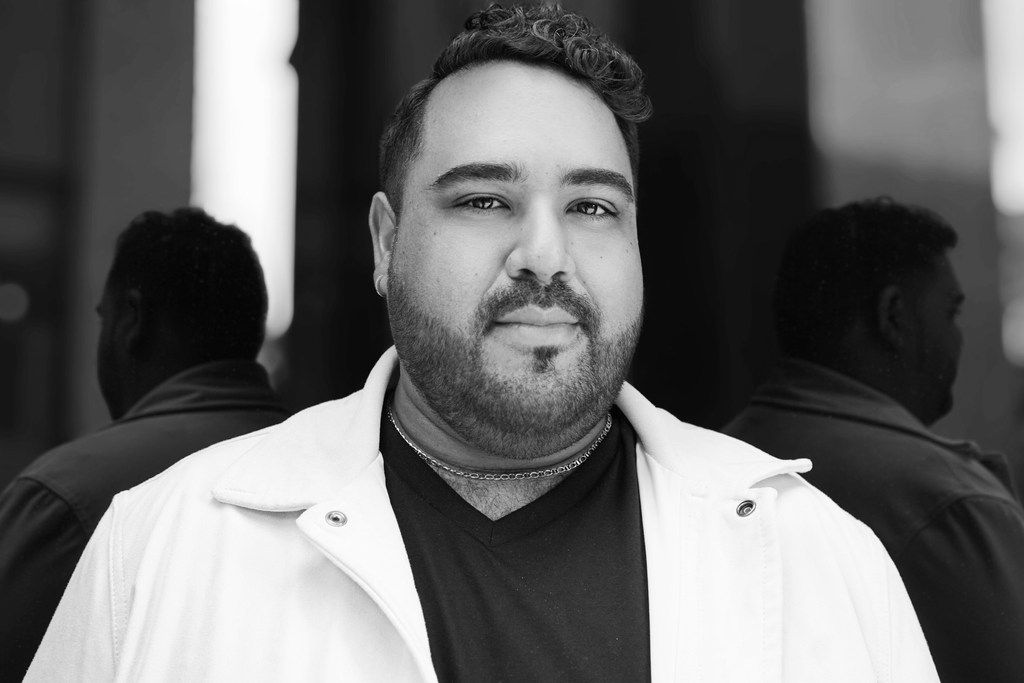 Steven Velasquez (CFA'23) MFA Scene Design
Steven Velasquez (he/him) is a New York-based Scenic Designer. Steven received a BFA in Theatre arts with a concentration in Design/tech from Five Towns College and an MFA in Scenic Design from Boston University in May of this year. Steven will be starting as an adjunct professor of Scenic Design this fall at Five Towns College. His passion is in creating space for live audiences but has seen that grow to include film and tv.
For Steven, attending NDPR is truly an honor. "To be amongst the top theatre makers entering the professional world post-MFA program is an honor and a privilege to be a part of," says Steven. "I am excited to get to meet the people I will get to work with in the future and hope to receive feedback from longtime professionals and hopefully opportunities to design alongside them in the near future."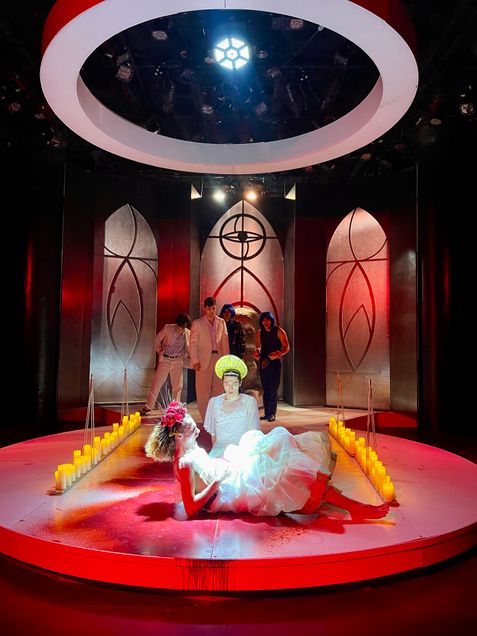 Reflecting on his time at CFA, Steven's proudest project was scene designing the play, Mankind, by Robert O' Hara. To quote Robert O'Hara, "Mankind is a play set 100 years after the female body has been legislated out of a viable existence, and women have become extinct. Now, men must live underneath the same rules they had put into place upon the female body, and now they must come face to face with themselves in its absence."
Steven explains the design was heavily influenced by light. "You walk into the [immersive] space and are confronted with a white set that has a large blood stain on it that continues into our 'river of blood' that is the floor around the space." Steven looks forward to moving back to New York and joining the faculty at Five Towns College. He is thankful to Jim Noone, his advisor and mentor, who "helped me grow as a person, a creator of space, and an artist."
The concept for the National Design Portfolio Review was born at USITT in 2010 with the first NDPR event taking place shortly after in May 2011. The mission of NDPR is to introduce talented, emerging, theatrical designers from the finest graduate training programs in the country to established producers, artistic directors, directors, and designers from across the country. The event serves as a formal welcome to the profession as postgraduates to present their portfolios and have an opportunity to dialogue and engage with the finest artisans in the profession. The glistening Grand Ballroom of the Bohemian National Hall has long served as the venue for this celebratory introduction, and welcome, to the profession.