Graphic Design USA feature: 2023 Graphic Design Students to Watch
CFA Students
Graphic Design USA feature: 2023 Graphic Design Students to Watch
This feature was first published in Graphic Design USA.
Excerpt
With the help of several of America's leading art and design schools, we once again identify top students ready to burst on the design scene. Some are undergrads, others are graduate or continuing education students, all have found personal and professional growth through their programs.
Graphic Design USA Students To Watch feature has become a tradition that resonates and renews: the students get recognized and the professional creative community gets refreshed. Given the unique challenges of the moment, we also asked the students how they perceive their chosen profession, what inspires them, and what paths they plan to pursue.
STUDENTS TO WATCH 2023
We're proud to announce that two Boston University School of Visual Arts graphic design majors were featured in Graphic Design USA's Students to Watch List!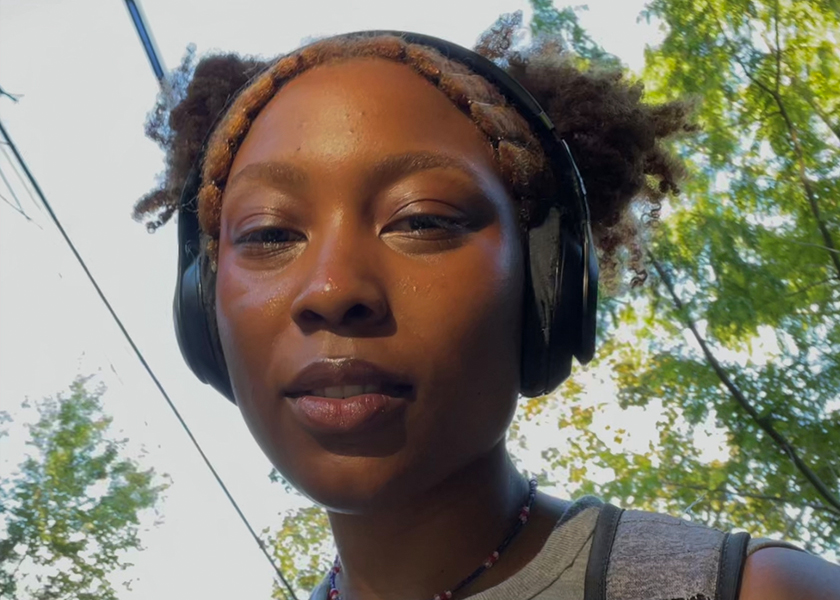 Asjha Malcolm
Asjha Malcolm (she/hers) is a senior majoring in graphic design and painting at Boston University. Recalling her childhood and young adult experiences growing up in the Northeast coupled with imagery from a Jamaican-American upbringing all lend to a unique visual aesthetic prevalent in her digital, print, and painted works. Because of her interests in both painting and graphic design, she uses many of her projects to explore the way digital and craft can meet to yield a final form. Her goal is to continue making work that grabs people's attention by pushing the boundaries often imposed upon graphic design and "fine art." This is mostly done through staying open to incorporating multiple mediums into the work and making efforts to expand graphic design from a strictly digital space. When not designing, Asjha can be found drawing, walking an unnecessarily long route to a convenience store, or crocheting fairy dolls. As she finishes up her final year of undergrad, she will continue her painting and graphic design practices alongside each other with a focus on working with a studio to produce print material including book layouts and posters.
Jialun Wang
Jialun Wang is a designer and scholar from China and is currently based in New York and Boston. He has his BFA degree from University at Buffalo, and he is currently an MFA candidate at Boston University. He pursues a plural cultural narrative in graphic design practices and hopes to bring this pluralism to a broader audience. Jialun's work focus on typography, branding, design theory, and design strategy. His work and research have been recognized by the American Institute of Graphic Arts, Communication Arts, Boston Art Book Fair, and showcased worldwide.