Boston University School of Music Welcomes Composer Gabriela Lena Frank for Three-Day Residency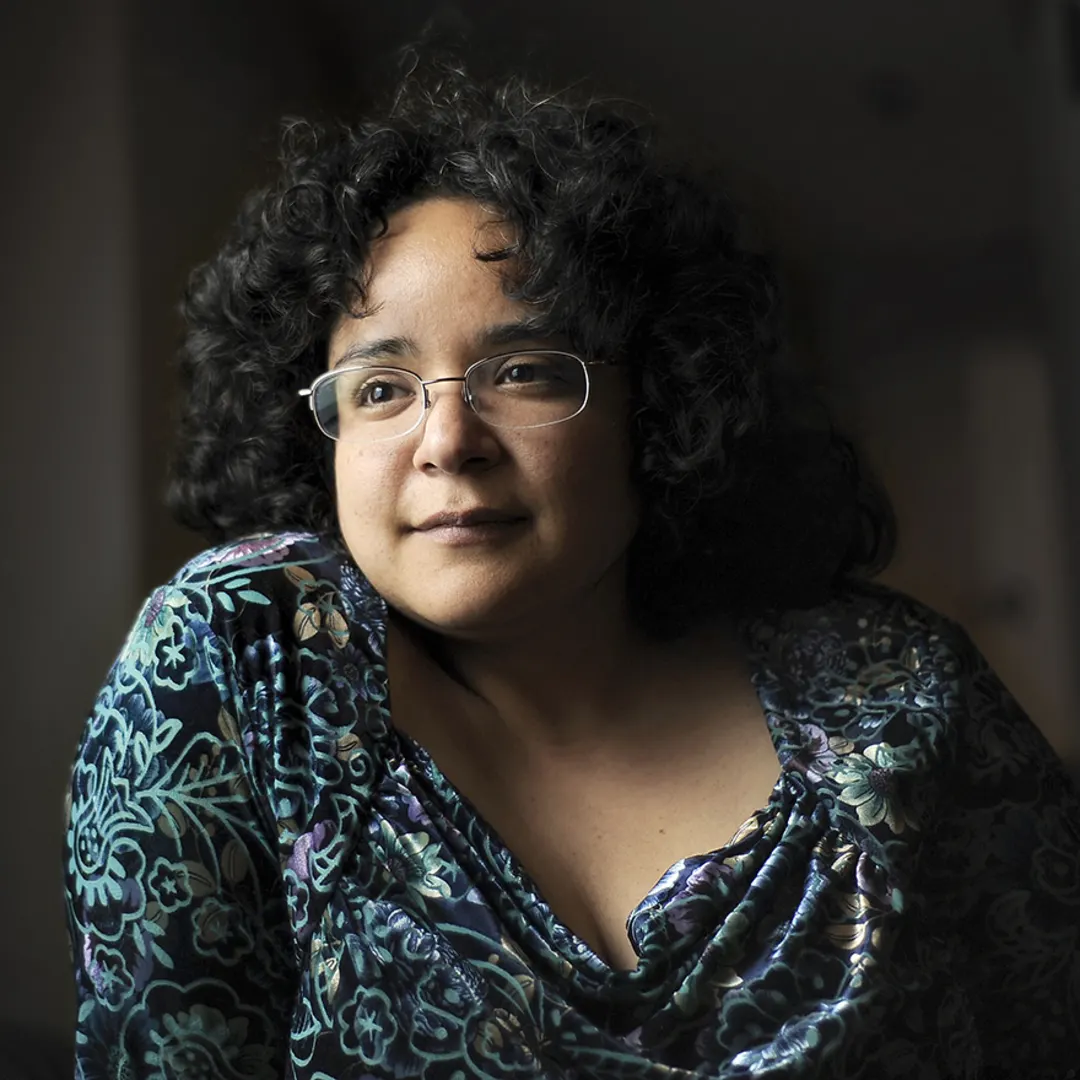 Music
Boston University School of Music Welcomes Composer Gabriela Lena Frank for Three-Day Residency
Gabriela Lena Frank was named one of the most significant women composers in history by The Washington Post
Currently serving as Composer-in-Residence with the Philadelphia Orchestra, and named one of the most significant women composers in history by The Washington Post (2017), award-winning composer and pianist Gabriela Lena Frank is one of the most celebrated living composers and an advocate for composers of color and young composers who come from disadvantaged economic and educational systems.
Born in Berkeley, California to a mother of mixed Peruvian/Chinese ancestry and a father of Lithuanian/Jewish descent, Gabriela explores her multicultural heritage through her compositions. Inspired by the works of Bela Bartók and Alberto Ginastera, Gabriela has traveled extensively throughout South America in creative exploration. Her music often reflects not only her own personal experience as a multi-racial Latina, but also refract her studies of Latin American cultures, incorporating poetry, mythology, and native musical styles into a western classical framework that is uniquely her own.
In 2020, Gabriela received the prestigious 25th anniversary Heinz Award in the Arts and Humanity category. The award recognized Gabriela for breaking gender, disability, and cultural barriers in the classical music industry, and for her work as an activist on behalf of emerging composers of all demographics and aesthetics. She's also a winner of a Latin Grammy and holds a Guggenheim Fellowship and a USA Artist Fellowship.
BU School of Music is proud and thrilled to welcome Gabriela Lena Frank to BU for a four-day residency, consisting of masterclasses, lectures, and concerts.
Gabriela Lena Frank Residency at BU
11:30am-1:45pm • Tsai Performance Center
Workshop with BU Chamber Orchestra on Leyendas
3:30pm • CFA 855 Commonwealth Ave. Room 410
Open Rehearsals with Gabriela Lena Frank
5:30pm • Howard Thurman Center 808 Comm. Ave. Room 104
Keynote on Composing Earth, followed by a panel discussion with faculty and staff from BU Earth & Environment and BU Sustainability
11am-1pm • Room 154
Open Rehearsals with Gabriela Lena Frank
2:30-3pm • Faye G., Jo, and James Stone Gallery
Arneis Quartet Performance of Quijotadas (2007)
3:15-4:15pm • CFA 855 Commonwealth Ave. Room 410
Talk on El último sueño de Frida y Diego (The Last Dream of Frida and Diego) (2021)
8pm • Tsai Performance Center
Gabriela Lena Frank Concert: School of Music students and faculty perform the works of guest composer Gabriela Lena Frank.
PROGRAM
Zapatos de Chincha (2010)
Yeonji Shim, violin
Chao Du, cello
Hypnagogia (2008)
Heather Braun, violin
An-Chi Lin, violin
Daniel Doña, viola
Rayna Chou, viola
Tyla Axelrod, cello
Agnes Kim, cello
Cinco Danzas de Chambi (2006)
Michelle LaCourse, viola
Martin Amlin, piano
Danza de los Saqsampillos (2006)
Sam Hoffacker, marimba
Ricardo Ferrer, marimba
Intermission
Khazn's Recitative: Elu D'vorim (2003)
Natalie Darst Xia, violin
Barcarola Latinoamericana (2007)
Chengcheng Ma, piano
Soliloquio Serrano No. 2 (2020)
Deng Zhang, viola
Canto de Harawi: "Amadeoso" (2005)
Matthew Lee, flute
Rob Patterson, clarinet
Sheila Kibbe, piano
Operetta (2022)
Lucia Lin, violin
Jonathan Miller, cello
11am-12pm • CFA 855 Comm. Ave Room 165
Social Activism Talk: Artists Stepping into the 21st Century
12:30-2:30pm • CFA 855 Commonwealth Ave. Marshall Room
Chamber Music Masterclass
PROGRAM
Prokofiev String Quartet No. 2
Clara Montes and Lorenzo Gallegos, violins
Ian Aistrup, viola
Sofia Puccio, cello
Kodaly Duo
Huiying Ma, violin
Chao Du, cello
3:30-5:30pm • CFA 855 Commonwealth Ave. Room B38
Composer Masterclass
Student Composers
Jennifer Ortiz Valverde
Lee Qing
Niki Simerly
Nicholas Ward
*All events are free and open to the BU community and general public.
visit cfa calendar for more details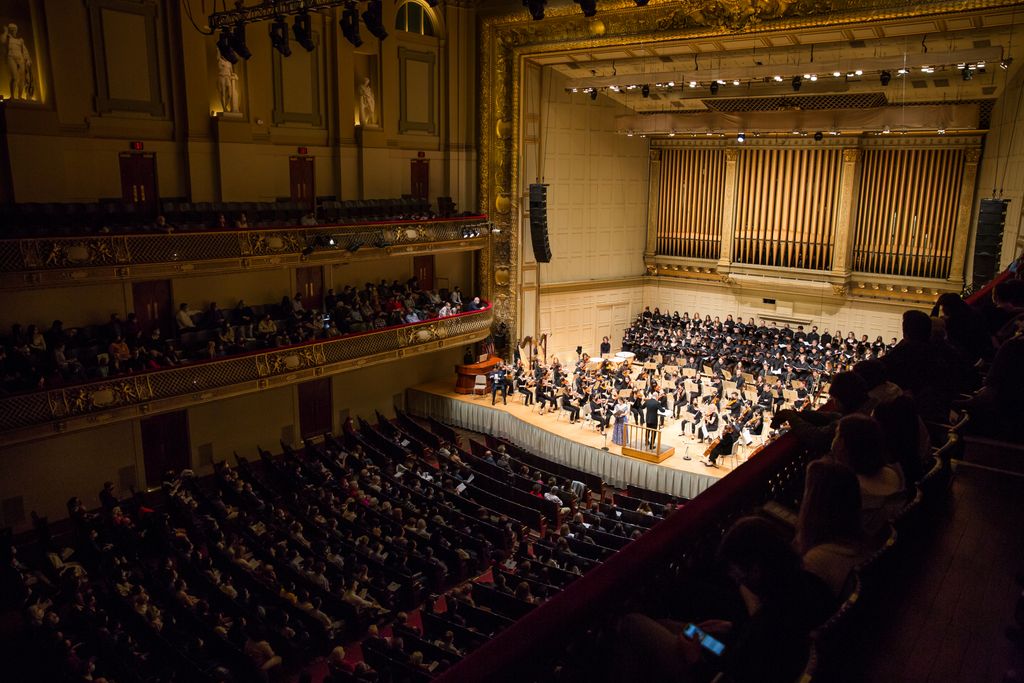 School of Music Celebrates 150 Years!
Gabriela Lena Frank's residency at Boston University is one of the signature events commemorating the School of Music's 150th anniversary. Check out the full list of events and join us on April 1 for the Symphony Hall Concert and Reception, which concludes the year-long celebration!