Boston University Music Students to Perform at Weill Recital Hall at Carnegie Hall in New York City
Music
Boston University Music Students to Perform at Weill Recital Hall at Carnegie Hall in New York City
Select group of graduating seniors, along with a cohort of graduate students, take the stage at Weill Recital Hall at Carnegie Hall for a BU Spotlight Concert on March 21, 2023.
Boston University College of Fine Arts School of Music is proud to announce the Boston University Spotlight 2023 Concert at New York City's renowned Carnegie Hall on March 21, 2023. The Weill Recital Hall concert features a select group of seniors in a unique capstone experience for their final undergraduate semester, along with an exceptional cohort of graduate music students.
After years of study and months of rehearsals, the select group of talented BU musicians are traveling from Boston to New York City to perform at Carnegie Hall, where world-class, top-tier soloists and performing groups from prestigious musical organizations regularly perform.
The BU music performers, who participated in a multi-stage competition and selection process run by CFA School of Music, are performing works by Ravel, Rachmaninoff, R. Strauss, Amanda Harberg, Saint-Saëns, Mendelssohn, Tchaikovsky, and Kapustin at Weill Recital Hall at Carnegie Hall.
The BU Spotlight Concert is one of the signature events of BU School of Music's 150th anniversary, a year-long celebration commemorating 150 years of music-making.
Concert tickets are $10 and can be reserved through the Carnegie Hall website.
---

We celebrate the 150th Anniversary of the BU School of Music this year by doing what we do best: perform, teach, lecture, compose, write, think, and practice. Bringing our finest students to Carnegie Hall each Spring is a commitment to an ongoing culture of excellence. We are artists at BU, and we were born to create.

---
---
BOSTON UNIVERSITY SPOTLIGHT 2023 CONCERT
Presented by Boston University School of Music
DATE & TIME
Tuesday, March 21, 2023 •7:30-9pm
LOCATION
Weill Recital Hall at Carnegie Hall • 154 W 57th Street
Carnegie Hall is located at 57th Street and Seventh Avenue in Manhattan. Directions & Parking: carnegiehall.org/Visit/Directions-and-Parking
PROGRAM
Performing works by Ravel, Rachmaninoff, R. Strauss, Amanda Harberg, Saint-Saëns, Mendelssohn, Tchaikovsky, and Kapustin.
"Tzigane" (Ravel) – Clara Montes (CFA'23), BM violin (studio of Dana Mazurkevich), and Dahee Park (CFA'24), DMA piano (studio of Shiela Kibbe)
"Élegie, Op. 3 No. 1" (Rachmaninoff) – Kevin A. Virgilio (CFA'26), DMA tenor trombone (studio of Toby Oft), and Richard Rivale (CFA'24), DMA piano (studio of Shiela Kibbe)
"Drei Lieder der Ophelia, Op. 67" (R. Strauss) – Margaret Matejcek (CFA'23), MM soprano (studio of Penelope Bitzas), and Maria Rabbia (CFA'26), DMA piano (studio of Shiela Kibbe)
"Feathers and Wax" (A. Harberg) – Grace Helmke (CFA'23), BM flute (studio of Linda Toote), and Richard Rivale (CFA'24), DMA piano (studio of Shiela Kibbe)
"Introduction and Rondo Capriccioso" (Saint-Saëns) – Hudson Ye Hyung Chung (CFA'24), PD violin (studio of Peter Zazofsky), and Dahee Park (CFA'24), DMA piano (studio of Shiela Kibbe)
"Fantasie in F-sharp Minor, Op. 28" (Mendelssohn) – Xueying Fan (CFA'27), DMA piano (studio of Boaz Sharon)
"Lensky's Aria" (from Eugene Onegin) (Tchaikovsky) – Johnny Mok (CFA'26), DMA cello (studios of Michael Reynolds and Mihail Jojatu), and Tianhong Yang (CFA'23), DMA piano (studio of Pavel Nersessian)
"Variations, Op. 41" (Kapustin) – Chaeyoung Min (CFA'26), DMA piano (studio of Pavel Nersessian)
MEET THE BU SCHOOL OF MUSIC PERFORMERS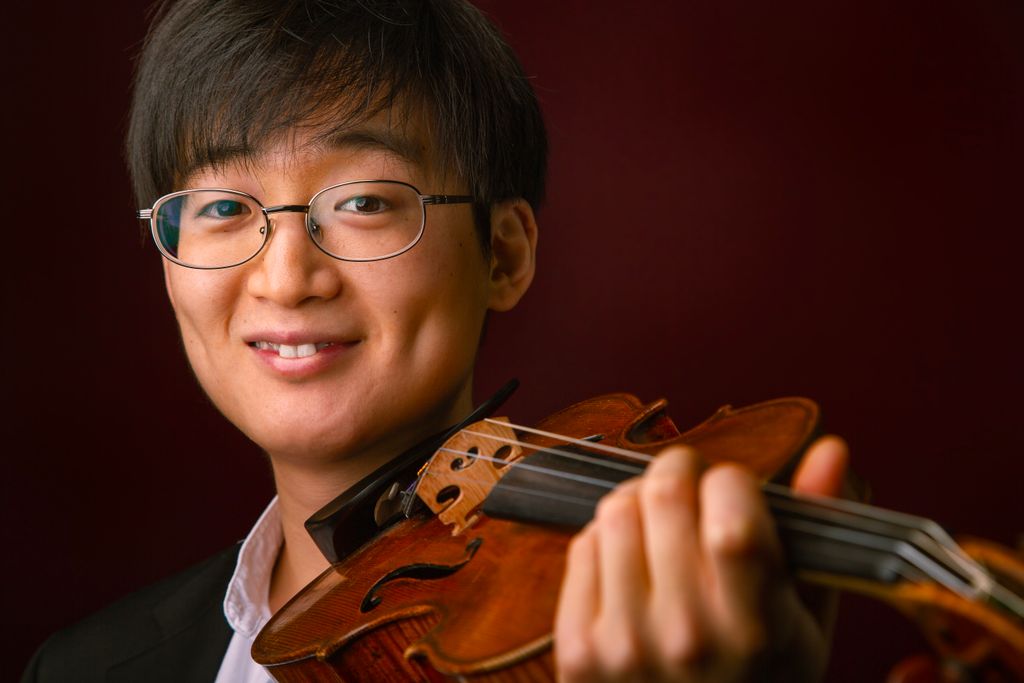 Hudson Ye Hyung Chung (CFA'24)
PD Violin, Studio of Peter Zazofsky
Known for his sophisticated interpretation and warm tone, Hudson, born in Jerusalem, Israel, began playing the violin at 6. Making his debut with the Jerusalem Symphony Orchestra at 12, he was commended by Israel's 5th president, Itzhak Navon, who became his patron for his music studies in Israel. Since then, he has performed in venues worldwide, winning competitions from a young age. He won 1st place awards in the America-Israeli Foundation Sharett Scholarship Program, Tel Aviv (2006); Kukmin Daily News Competition, Seoul (2007); Youngsan Young Artist Competition, Seoul (2008); and New York International Music Competition (2012). In addition, he is an active chamber musician, collaborating with artists such as Gil Shaham, Paul Huang, Ani Kavafian, Melissa Reardon, Melvin Chen, and Raman Ramakrishnan. Mr. Chung has also been invited to perform at various festivals, such as Norfolk Chamber Music Festival, Sarasota Music Festival, and Keshet Eilon. An alumnus of the Juilliard School, Yale School of Music, and New England Conservatory, he studied with renowned pedagogues such as Hyo Kang, Miriam Fried, and Paul Biss.
Xueying Fan (CFA'27)
DMA Piano, Studio of Boaz Sharon
Xueying began studying the piano at age five and showed her musical artistry at nine by offering her first solo recital. As a soloist, she has already given concerts in Shanghai, Ningbo, Cixi, Shaoxing, Urumchi, Naples, Boston, Arcata, and New York City. She is also a prizewinner in competitions, including 3rd Prize at the Shanghai Youth Piano Competition, 1st Prize at the Hailun Piano Competition, 1st Prize at the Shanghai Himalaya National Piano Competition, 3rd Prize at the North Coast International Competition, in addition to the NEC Piano Honors Competition, and Boston University at Carnegie Hall Competition. She graduated with academic honors from the New England Conservatory with Masters and Bachelor of Music degrees under the guidance of Bruce Brubaker and Randall Hodgkinson.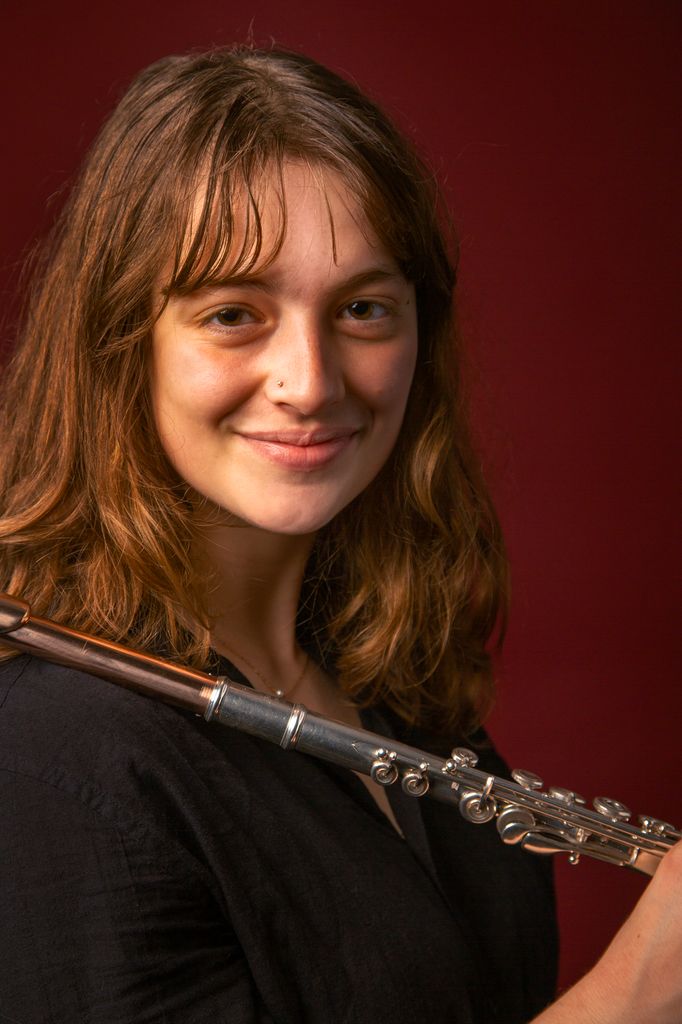 Grace Helmke (CFA'23)
BM Flute, Studio of Linda Toote
A dynamic player, well versed in orchestral, solo, and chamber repertoire, Grace won 1st Prize in the 41st annual James Pappoutsakis Memorial Flute Competition and the Boston Woodwind Society/Matthew Ruggiero International Woodwind Competition. She is a senior at Boston University and plays principal flute with the Boston Philharmonic Youth Orchestra. Notably, she plays flute, sax and sings vocals with Boston-based reggae band the Roots Rock Rebels. She served as the soloist with both the Manchester Symphony Orchestra and Chorale and the Lincoln-Sudbury Civic Orchestra in performances of Mozart's flute concerto in D major in 2019 and previously soloed with the Hartford Symphony Orchestra after winning 3rd Place in their young artist's competition. In March of 2020, she was the first-place recipient in her age division of the Best Bach Performance from the global online Great Composers Competition series. For four years, 2015-2019, Grace played with the various Boston Youth Symphony Orchestras and has played with the Boston Philharmonic Youth Orchestra. She spent three summers at the Boston University Tanglewood Institute as a member of their Young Artists Orchestra and Young Artists Wind Ensemble.
Margaret Matejcek (CFA'23)
MM Soprano, Studio of Penelope Bitzas
Currently in her second year of her master's degree in Vocal Performance, Margaret's highlights at BU include performing in Our Town (Mrs. Webb), Mozart's Waisenhausmesse (Soprano soloist), and a production of Luigi Rossi's rarely performed Orpheus (Orpheus). In addition, she looks forward to appearing as Morgana in Alcina. Margaret holds a bachelor's degree from the University of Minnesota and has performed with Source Song Festival, Lakes Area Music Festival, Miami Classical Music Festival, and more. In addition to her performance pursuits, Margaret is co-founder and artistic director of Imaginality Opera, an educational organization based in Minnesota whose mission is to make opera education more accessible for elementary school-aged children.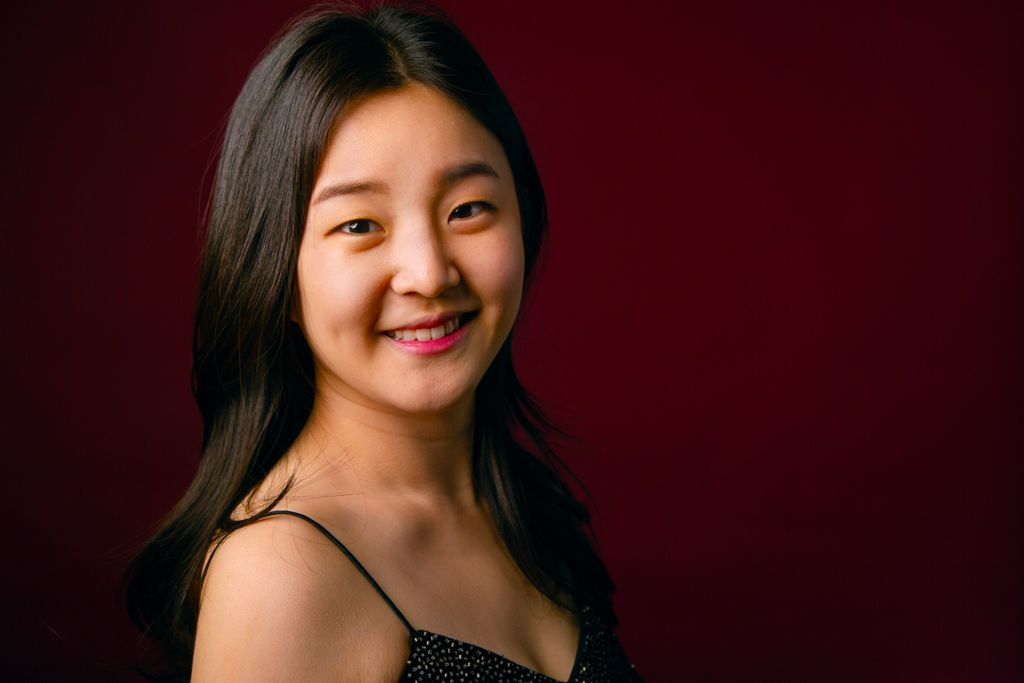 Chaeyoung Min (CFA'26)
DMA Piano, Studio of Pavel Nersessian
South Korean pianist Chaeyoung Min had a solo debut recital in Korea when she was 14 at the Kumho Art Hall as part of the Kumho Prodigy Concert Series, supported by the Kumho Foundation. After her debut, she performed at a variety of halls, in addition to the Seoul Arts Center, Williams Hall, KNUA Hall, and Mozart Hall. She was a winner of the NEC Honors Competition. Also, she won top prizes in numerous competitions in Korea and the USA, including Young Chang Music Concours, Eumyoun Music Competition, Korean Chamber Orchestra Music Competition, and Samick-Seiler Music Competition. She received a Master of Music degree from New England Conservatory, where she studied with Haesun Paik and Alessio Bax, and a Bachelor of Music degree at Korea National University of Arts under the tutelage of Minsoo Sohn after graduating from Yewon School and Seoul Arts High School in Korea.
Johnny Mok (CFA'26)
DMA Cello, Studios of Michael Reynolds and Mihail Jojatu
Boston-based cellist, performing artist, and teacher, Johnny Mok was born in Hong Kong, China. Mok performs regularly across the United States. He was a prizewinner in several competitions, including the CICA International Competition, Birmingham Music Club Scholarship Competition, and the American String Teacher Association Music Competition in the Junior and Senior Division. As a result of these achievements, Mok appeared as a soloist and featured cellist with orchestras and concert venues across the USA. Mok is also an active chamber musician and was invited as a guest artist at the Orvieto Musica Chamber Music Festival in Orvieto, Italy.
Clara Montes (CFA'23)
BM Violin, Studio of Dana Mazurkevich
Currently pursuing her Bachelor of Music degree, Clara Montes previously studied with Jerome Franke in Milwaukee. As an alum of the Milwaukee Youth Symphony Orchestra (MYSO), she traveled with the group to Argentina and Uruguay and served as concertmaster for their 2018-19 season. Clara received prizes in both MYSO and Milwaukee Symphony Orchestra concerto competitions and has appeared as soloist with the Sheboygan Symphony Orchestra. She received the 2019 Ruth DeYoung Kohler Scholarship for Artistic Excellence and gave a recital for the Kohler Foundation's "Arts at the Waelderhaus" concert series the following year. While at Boston University, Clara won the violin prize in the String Department's Bach competition.
Dahee Park (CFA'24)
DMA Piano, Studio of Shiela Kibbe
A doctoral student in Collaborative Piano and a graduate assistant at Boston University, Dahee Park regularly performs with many instrumental and vocal students. She has performed in masterclasses for Jonathan Feldman, Robert McDonald, Joseph Seiger, Steven Isserlis, Elmar Oliveira, and Steven Doane. In addition, she appeared in performances with the chamber groups El Duo and BMS X ARTIQUE. Park has been a guest pianist for Seoul Philharmonic Orchestra's outreach concerts in South Korea for several years. She won 1st Prize at the Artur Balsam Duo Competition in New York with violinist Yeon Kyung Joo (Associate Principal, Seoul Philharmonic Orchestra). Before studying at Boston University, Park earned a Master of Music degree in piano performance at Yonsei University, South Korea, followed by a second Master of Music degree in Collaborative Piano at Manhattan School of Music.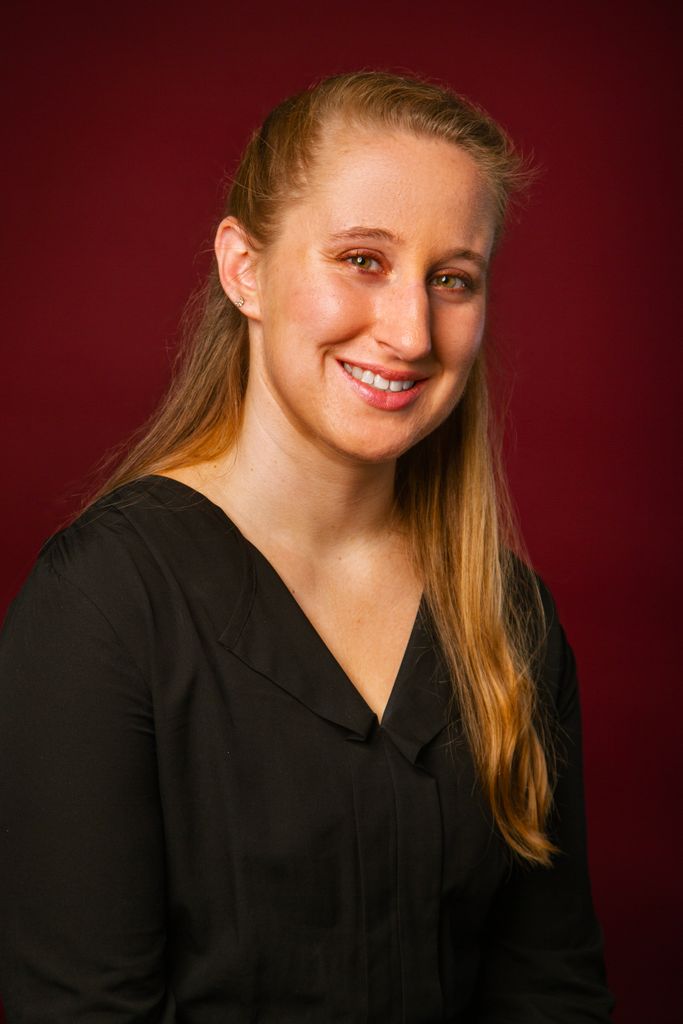 Maria Rabbia (CFA'26)
DMA Piano, Studio of Shiela Kibbe
Originally from Central New York, Maria Rabbia is in the second year of her DMA in Collaborative Piano at Boston University. She received her MM in Collaborative Piano from Ithaca College. Her coaching and collaborative credits include Boston University Tanglewood Institute (BUTI), International Performing Arts Institute in Kiefersfelden, Germany, The Voice Institute of the Finger Lakes, and participation as a Young Artist with Opera Company of Middlebury. Maria has worked with Opera Ithaca on several productions, including La Bohème and Carmen, and most recently served as a vocal coach at BUTI and as the Assistant Conductor and Pianist at the inaugural Opera Direction Professional Certificate Program in Ithaca, NY. She has also immensely enjoyed working with the Boston University Opera Institute on productions of Così fan tutte, Our Town, and Little Women (Spring 2023).
Richard Rivale (CFA'24)
DMA Piano, Studio of Shiela Kibbe
A first-year DMA student in Collaborative Piano, Richard Rivale is interested in all musical styles. He continues to explore not only all classical music genres but has ventured into performances on the organ, harpsichord, and orchestral keyboard instruments, including playing the organ part in Holst's "The Planets" at Symphony Hall in Boston. Richard enjoys singing and conducting and has participated in school and church choirs and conducting small groups for new music premieres of student composers. He has played in masterclasses and coachings with Isabel Leonard, John Harbison, John Heiss, and Donald Palma. He has studied with Meng-Chieh Liu and Stephen Drury at the New England Conservatory of Music, Jonathan Feldman, and Lydia Brown at The Juilliard School. He hopes to perform and teach at the collegiate level.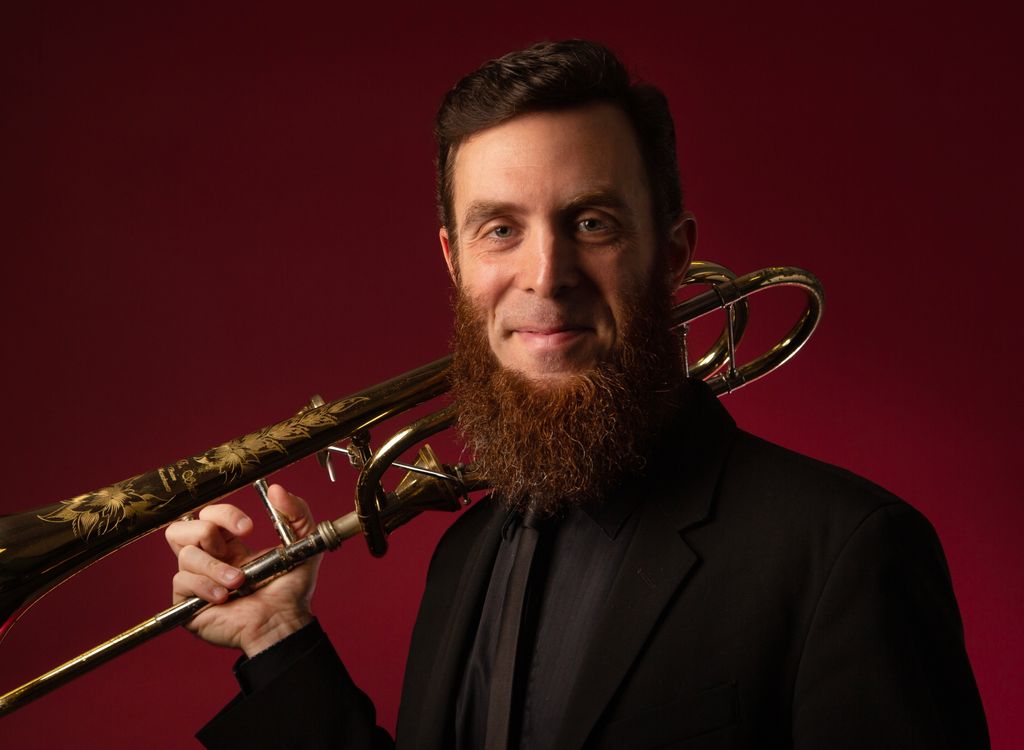 Kevin A. Virgilio (CFA'26)
DMA Tenor Trombone, Studio of Toby Oft
Hailed by the New York Music Daily as a "carefree" and "soulful" player, Kevin A. Virgilio is a Boston-based trombonist and educator whose performances range from contemporary to classical styles. An active freelance musician, Virgilio has recently appeared with the Rhode Island Philharmonic, the New York Festival Orchestra, the Pittsburgh Concert Chorale, the Bergen Symphony Orchestra, and the Westchester Oratorio Society. In addition, he has appeared in the orchestras for musical theater productions, including West Side Story, In the Heights, and The Music Man. He is currently on faculty at Needham Music in Needham, Massachusetts. In addition, he is a Teaching Artist with the Handel and Haydn Society in Boston, where he teaches at the Mother Caroline Academy.
Tianhong Yang (CFA'23)
DMA Piano, Studio of Pavel Nersessian
Pianist Tianhong Yang has made her solo appearances actively in several prestigious festivals and venues across Europe, Asia, and the USA throughout her performing career. Yang made her UK debut in 2010 at St. David's Hall, Cardiff, performing Beethoven's Third Piano Concerto, Op.37, under the direction of Maestro David Jones. Yang has performed in many prestigious venues throughout Europe. Among them was Desingle in Antwerp, Belgium; BBC Hoddinott Hall in Cardiff, UK; Auditorio Sony in Madrid, Spain. In addition, she regularly collaborated with Antwerp Camerata. In 2017, she was invited as a guest artist and performed at the Klara festival in Belgium. In addition to her performance appearances, Yang has been invited to perform at numerous music festivals worldwide, including The Art of Piano Festival, Imuse Festival, and Hanoi International Piano Festival.
About Us
Founded in 1839, Boston University is an internationally recognized institution of higher education and research. With more than 34,000 students, it is the fourth-largest independent university in the United States. BU consists of 17 schools and colleges, along with a number of multi-disciplinary centers and institutes integral to the University's research and teaching mission. In 2012, BU joined the Association of American Universities (AAU), a consortium of 62 leading research universities in the United States and Canada. Learn more at bu.edu.
Founded in 1872, the School of Music combines the intimacy and intensity of traditional conservatory-style training with a broad liberal arts education at the undergraduate level, and elective coursework at the graduate level. The school offers degrees in performance, conducting, composition and theory, musicology, music education, and historical performance, as well as Artist and Performance diplomas and a certificate program in its Opera Institute.
Established in 1954, Boston University College of Fine Arts (CFA) is a community of artist-scholars and scholar-artists who are passionate about the fine and performing arts, committed to diversity and inclusion, and determined to improve the lives of others through art. With programs in Music, Theatre, and Visual Arts, CFA prepares students for a meaningful creative life by developing their intellectual capacity to create art, shift perspective, think broadly, and master relevant skills. CFA offers a wide array of undergraduate, graduate, and doctoral programs, as well as a range of online degrees and certificates. Learn more at bu.edu/cfa.