Boston Globe feature: 10 shows that will bring drama, music, and even ducklings to theater stages this season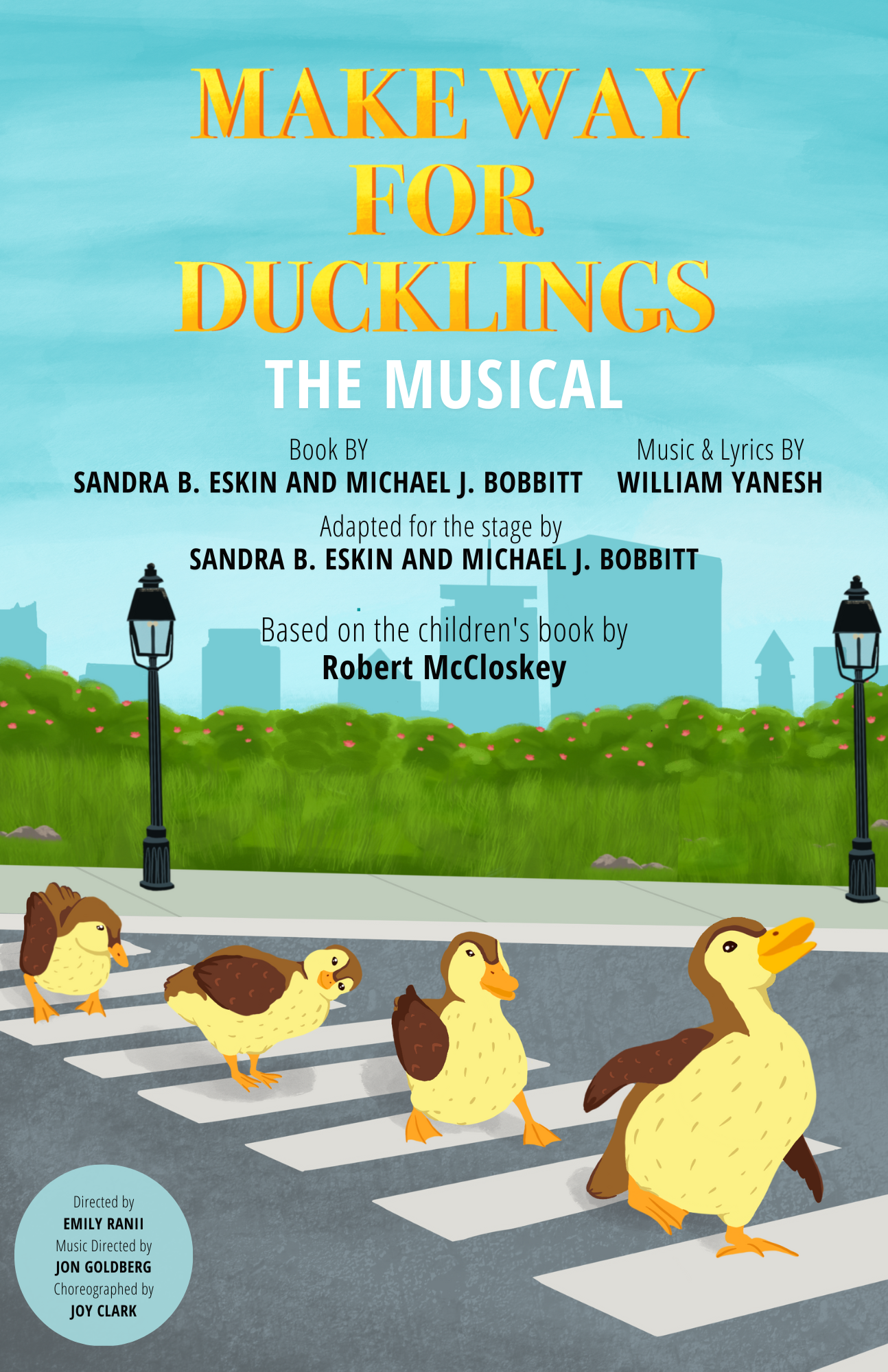 Youth Programs
Boston Globe feature: 10 shows that will bring drama, music, and even ducklings to theater stages this season
This article was first published in The Boston Globe on January 20, 2023. By Don Aucoin
Excerpt
Wheelock Family Theatre's upcoming production of, Make Way for Ducklings, was featured in The Boston Globe's Winter Arts Preview.
MAKE WAY FOR DUCKLINGS, THE MUSICAL
Becky Bass plays Mrs. Mallard and Jared Troilo portrays Mr. Mallard in this musical adaptation of Robert McCloskey's beloved children's story about a family of ducklings who make their home at the Boston Public Garden. Adaptation by Sandra B. Eskin and Michael J. Bobbitt, who wrote the book for the musical, with music and lyrics by William Yanesh.
Directed by Emily Ranii. Feb. 17-March 12. Wheelock Family Theatre at Boston University. 617-353-3001, www.wheelockfamilytheatre.org
for tickets, visit the wheelock family theatre website