BU Today feature: Get Ready to Dance at BU's Annual Global Music Festival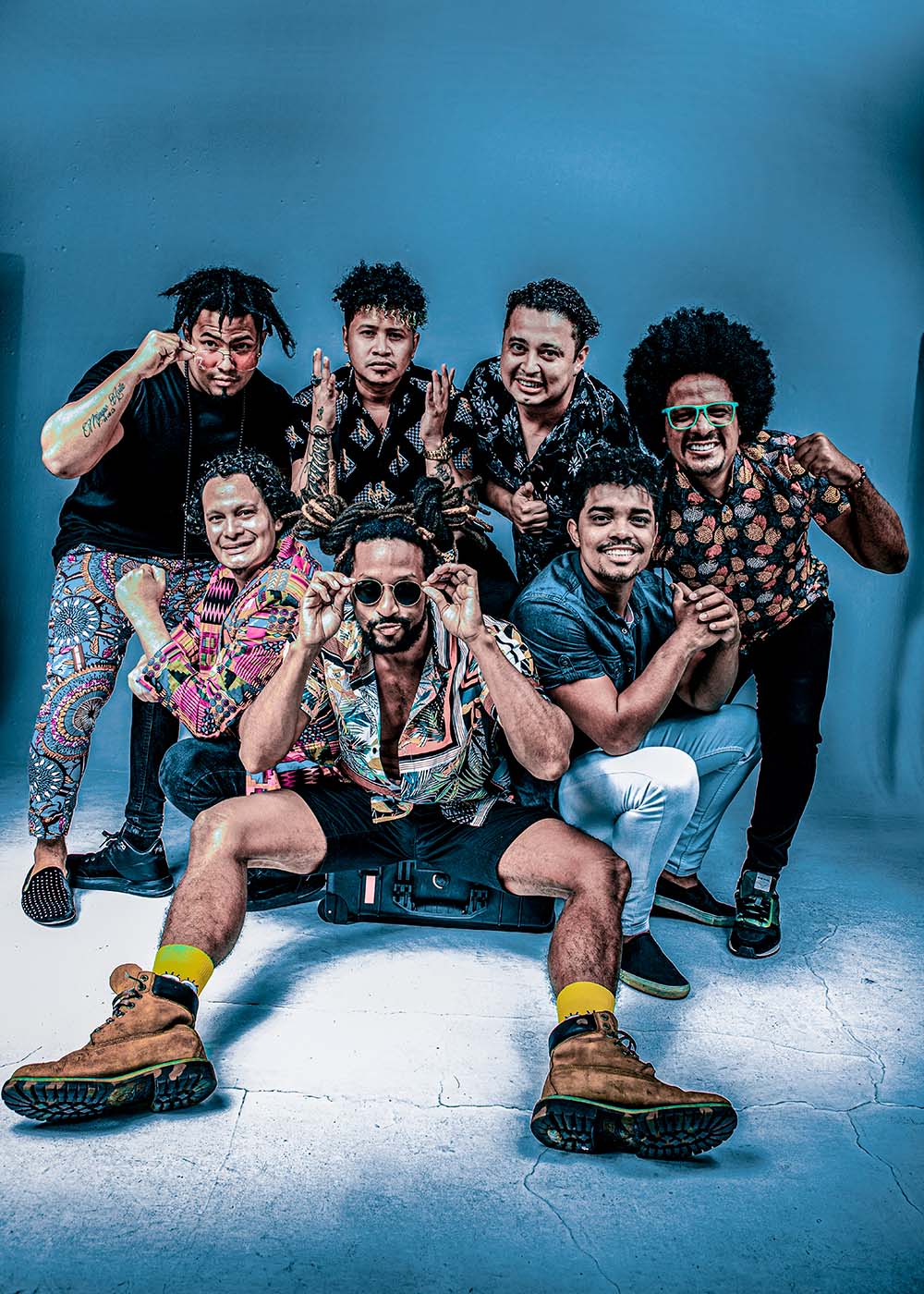 Music
Saturday's free outdoor concert taps indigenous acts from all over
This article was first published in BU Today on September 13, 2022. By Joel Brown | Photo courtesy of BU Global Music Festival
Excerpt
The fifth annual BU Global Music Festival, set for Saturday, September 17, features wildly different performers, from the can't-stop-the-rhythm champeta of the Bazurto All-Stars of Bogota, Colombia, to the Native American songs of the local Kingfisher Singers and Dancers.
"We have a few high-energy powerhouses that can really throw down the party," says artistic director Marié Abe, along with folkloric artists who explore their traditional cultures and some who infuse new sounds into the old.
Abe, a College of Fine Arts associate professor of music, musicology, and ethnomusicology, says those powerhouses are led by the fest's closing act, the Bazurto All-Stars, three-time winners of one of the largest carnivals in Latin America. Their 8:30 pm set is one not to miss.
"It is part of our job to make people dance," says lead singer Fredy Harel. "Even if the songs are sad songs, they still have a danceable vibe."
Bazurto All-Stars and most of the other acts are making their Boston debut at the free festival, which runs from noon to 9:20 pm, is open to the public, and free for all ages. Just register here or when you arrive. The event is being held on the Warren Alpert Mall (aka BU Beach), the large open space behind Marsh Chapel (rain location: Tsai Performance Center). Several of the groups will also host workshops. The music is accompanied by a global bazaar featuring artwork, clothing, and other items, as well as food and drink (no alcohol).
Champeta is a musical style, Harel says, but more than that, "it's a vibe, a cultural movement" that started among the Afro-Colombian population in Cartagena, Colombia.
The word originally meant a certain kind of big knife, and eventually "champetuo" came to mean a person of no class, aimed at black Colombians, descendants of enslaved Africans, by the more prosperous Hispanic population. It is a dynamic of race and class that Harel compares to similar movements in Jamaica and Brazil, among others, that also produced unique art and culture.