BU Art Galleries Presents Life Altering: Selections from a Kansas City Collection
January 6, 2022 | Boston, MA – Boston University Art Galleries (BUAG) presents the exhibition Life Altering: Selections from a Kansas City Collection, on view from January 18 through March 1, 2022, at Boston University's Faye G., Jo, and James Stone Gallery.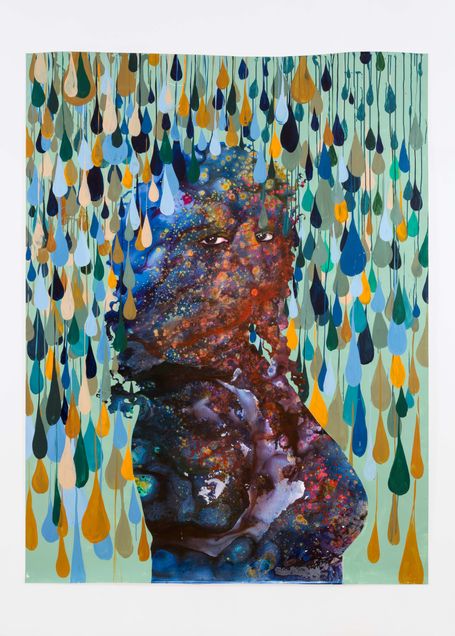 Created over the past 12 years, the works in Life Altering: Selections from a Kansas City Collection explore a rich array of meaning relevant to our present time. Artists investigate the global inequity of wealth and power, social justice, race, slavery, colonialism, the experience of exile and the diaspora, identity, the important role of the body, LGBTQ+ issues, popular culture, the precarious balance between progress and technology, climate change, and the environment. Some artists draw from the traditions of their cultural heritage—African, American, Caribbean, Indian, Iranian, Iraqi, and Native American. These artists celebrate their heritage by reclaiming ownership of and pride in their cultural origins. Above all, the artists here express hope, courage, resilience, and determination in the service of a better future.
The exhibition features a selection of art from the collection of Bill and Christy Gautreaux, who, for the last 25 years, have embarked on what Bill calls "a journey of learning and awareness that has been life-altering." Artists who are women, Black or people of color, and those working internationally and/or are part of the diaspora are the primary focus of their collection. While the names of many artists in the collection are widely recognized today, they were often emerging or underrepresented when the Gautreauxes acquired their work. According to Bill, "contemporary art has changed our view of the world and the way that we live."
Bill and Christy are committed supporters of a variety of nonprofit and charitable organizations, with a focus on arts, education, and civic leadership in Kansas City and further afield. Through their museum leadership, gifting works to institutions, loaning works for public exhibitions, and providing funding for exhibitions and projects, they are actively engaged and invite opportunities for continued involvement. As related to Kansas City art organizations, they have served on or are on the boards of the Nelson-Atkins Museum of Art and the Kemper Museum of Contemporary Art. Bill is the Chair of the Board of Trustees of William Jewell College and serves on the boards of the Association of Art Museum Curators and Art21. The Gautreauxes are also members of the Whitney National Committee. ARTnews named the Gautreauxes among the world's top 200 art collectors (2014 to 2018).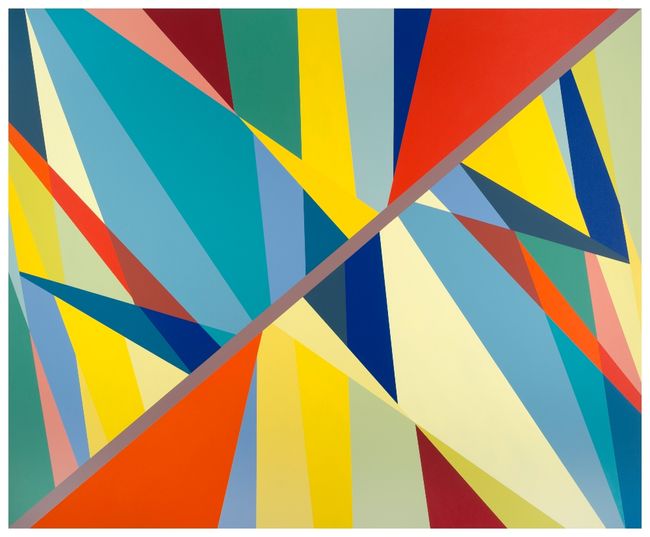 The arts in Kansas City are flourishing. William Rudolph, Deputy Director of Curatorial Affairs at the Nelson-Atkins says, "Bill and Christy's commitment to acquire and share works has enriched the Nelson-Atkins' galleries and helped our goal of increased inclusivity. This spirit dovetails with our commitment as witnessed by 'KC Art Now' and our exhibition 'Testimony: African American Artists Collective,' a partnership with a local artists' collective. The Gautreauxes have become vital partners helping the museum become a place where the power of art meets the spirit of community." Erin Dziedzic, Director of Curatorial Affairs at the Kemper Museum of Contemporary Art, notes that "Bill and Christy Gautreaux's Kansas City-based private collection is excitingly at the core made up of exceptional works by global women artists and artists of color and is in dialogue with Kemper Museum of Contemporary Art's program. A selection of over 30 works were exhibited for the first time in Piece by Piece: Building a Collection in 2015 at Kemper Museum. The Gautreauxes' deep appreciation for artists' innovations and personal experiences shines through in the range of media and in the complexity of concepts they are dedicated to in their collecting practice."
Leesa Fanning, Independent Curator of the exhibition and former Curator of Contemporary Art at the Nelson-Atkins Museum of Art, states, "It has been an absolute pleasure to collaborate with Bill and Christy. Their global contemporary art investigates the most pressing concerns of our time, sparking conversation, raising our awareness, and bringing hope for transformation and change."
About Individual Works of Art in the Exhibition
Among the artists represented is Omar Ba (Senegalese), whose work is about the rampant desire for power and, according to Ba, a "state of emergency" in Africa.
Firelei Báez (Dominican Republic) investigates the construction of identity, especially related to the Afro-Caribbean diaspora through a semi-abstract work based on her own image.
Hank Willis Thomas (American) explores the ambiguity of race inspired by a portrait of a late 19th-century African American performer, dressed in a top hat and tuxedo, in which the right side of the figural form and costume are white, and the left side black, creating a sharp line of vertical demarcation through his body.
McArthur Binion (American), in DNA Study I, combines collage, drawing, and painting to create autobiographical abstractions of minimalist patterns over an underlayer of personal documents, such as his address book from the 1970s.
Tunji Adeniyi-Jones' (British, of Nigerian descent) painting, Vivacious Youth, depicts dynamic figural forms moving rhythmically, filling the composition with abundant energy. They convey the fluidity of human experience and fuse Western references to the figural form with African mythology
Nick Cave (American) is renowned for his Soundsuits—elaborate sculptures made from sequins, textiles, and other dazzling materials, meant to be worn in performances.
In Enrique Martínez Celaya's (American, born in Cuba) The Bearer, a vulnerable male is embarking by boat on a mysterious night-time journey. The vessel carries a small open box that emits crimson light. What mysterious thing does he bear? Characteristically, Celaya investigates the philosophical idea of journey and potential transformation through it.
Monir Shahroudy Farmanfarmaian (Iranian) is best known for her Convertible Series, sculptures made of delicate fragments of mirror arranged into complex compositions that are associated with Sufism and the spiritual significance of numbers within that tradition.
Phantom 2, by Asad Faulwell (American), represents his return to abstraction and is inspired by Islamic textiles, architecture, mosaics, and illuminated manuscripts. In Phantom 2, the women's faces are represented only as small photographs integrated into the larger overall design. The reduced emphasis on the figural forms conveys the idea that the women "were largely lost in the written history of the conflict."
Vibha Galhgotra (Indian) is a New Delhi artist who, in Volcano, (Veil), uses small bells used to create anklets for dancers in India to abstractly reference climate change and its environmental impact on our world.
Theaster Gates (American) has made a series of shoeshine-like sculptures from recycled found materials. His wooden thrones were modeled after those at Shine King, a Chicago West Side shoeshine business where preachers and police sit alongside NBA stars. In 2009, Gates animated such sculptures by inviting wealthy art patrons at an art fair to sit in one while he, as an artist, polished their shoes. Gates says he wanted to explore the idea that "certain forms of labor are associated with certain kinds of people—and to blow that up."
vanessa german (American) creates sculptures inspired by minkisi from the Democratic Republic of Congo. They are supernatural objects encrusted with nails, fragments of iron, shells, beads, horn, bone, and various kinds of cording. Her Blessing of the Boats is covered with a rich array of hundreds of objects intended to enact its power. Blue evil-eye beads confer protective power. The figure yields a hatchet hammer that reinforces its ferocity. This sculpture was part of a group of approximately 30 all-female members of a "Black army" installed in a military formation in an exhibition at the Wadsworth Atheneum in 2016.
Jeffrey Gibson (American) is a multimedia artist of Choctaw-Cherokee heritage who creates art that merges Native American traditions with Western popular culture. I DO NOT WANT WHAT I HAVEN'T GOT is a vibrant work with the title painted in geometric letters set within a band of glass beads associated with Native arts. The title refers to an album by Irish singer Sinéad O'Connor and suggests a way to make peace or accept what cannot be changed.
Hayv Kahraman's work is deeply influenced by her personal history as an Iraqi refugee. Kachakchi explores Kahraman's experience of diasporic loss, of being a foreigner in exile, attempted assimilation, and continuously coping with an identity in perpetual flux.
Zanele Muholi (South African) creates self-portraits emphasizing "Blackness" and the experience of being an LGBTQ+ person in a country known for the racial brutality of Apartheid.
Ebony G. Patterson's (Jamaican) vivacious imagery is inspired by Jamaican dancehall culture. It explores social commentary involving class, gender, and race.
Amy Sherald (American) focuses on portraits of everyday Black people because she recognizes the absence of Black people in portraiture and wishes to expand the art historical canon. She is famously known for painting Michelle Obama's official portrait in 2018.
Odili Donald Odita's (American, born in Nigeria) painting Great Divide speaks to his sense of dual identity and his practice of combining African and Western culture.
In her series Thunder Up Above, Wendy Red Star (Apsáalooke/Crow) creates images that imagine a science-fiction-like future where Native Americans and their knowledge and culture continue to thrive in a futuristic planetary landscape.
Elias Sime (Ethiopian) repurposes salvaged electronic components in his work to explore the precarious balance between progress that technology has made possible and its detrimental impact on the global environment. In Tightrope, Familiar Yet Complex 1, electronic components are configured to appear like topographical maps or aerial perspectives of landscapes, merging what is man-made with nature.
Lynette Yiadome-Boakye (of Ghanaian descent) lives and works in London. She paints images of Black people that appear to be portraits, yet the figural forms arise from her imagination during the painting process.
---
BOSTON UNIVERSITY ART GALLERIES
The Boston University Art Galleries is located at 855 Commonwealth Avenue inside the College of Fine Arts. The gallery is located on the Boston University campus (BU West T stop on the "B" Green Line.) Gallery hours are Tuesday-Saturday from 11am–5pm, (Closed Sundays, Mondays and Holidays.) For more information, visit bu.edu/art.
BOSTON UNIVERSITY
Founded in 1839, Boston University is an internationally recognized institution of higher education and research. With more than 34,000 students, it is the fourth-largest independent university in the United States. BU consists of 17 schools and colleges, along with a number of multi-disciplinary centers and institutes integral to the University's research and teaching mission. In 2012, BU joined the Association of American Universities (AAU), a consortium of 62 leading research universities in the United States and Canada. Learn more at bu.edu.
BOSTON UNIVERSITY COLLEGE OF FINE ARTS
Established in 1954, Boston University College of Fine Arts (CFA) is a community of artist-scholars and scholar-artists who are passionate about the fine and performing arts, committed to diversity and inclusion, and determined to improve the lives of others through art. With programs in Music, Theatre, and Visual Arts, CFA prepares students for a meaningful creative life by developing their intellectual capacity to create art, shift perspective, think broadly, and master relevant 21st century skills. CFA offers a wide array of undergraduate, graduate, and doctoral programs, as well as a range of online degrees and certificates. Learn more at bu.edu/cfa.