$1 Million Gift to BUTI Launches the Tanglewood Institute Young Artists Fund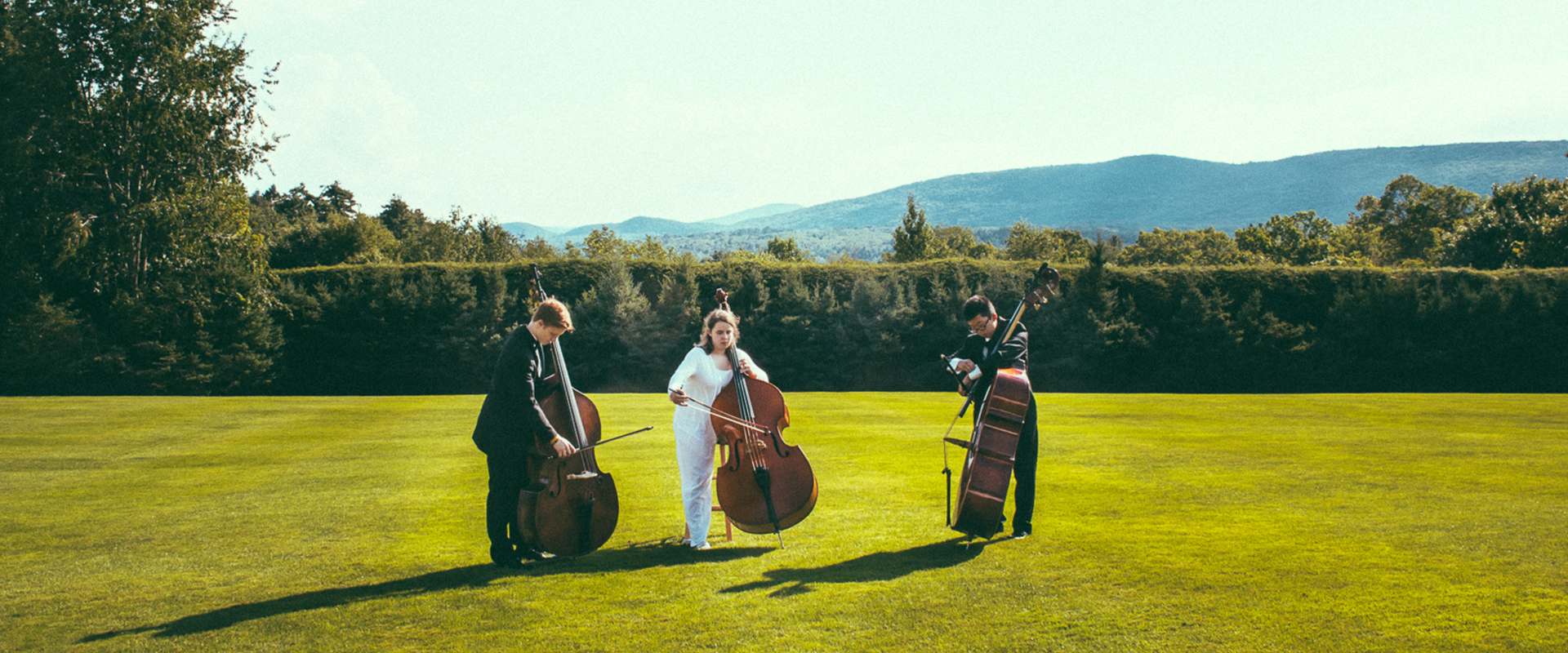 Chester and Joy Douglass' pledge, the largest in the program's 54-year history, strengthens bond with BSO to train young musicians
March 1, 2021 — Boston University Tanglewood Institute (BUTI), a program of Boston University College of Fine Arts, announces that longtime supporter and current Chair of the BUTI Advisory Council, Chester "Chet" W. Douglass and his wife, Joy, have pledged $1,000,000 to launch the Tanglewood Institute Young Artists Fund.
"Dr. Douglass has been an invaluable leader for BUTI for the past six years," says Hilary Respass, Executive Director of Boston University Tanglewood Institute. "With his generous consultation and support we have built the program and its community of supporters, celebrating a 50th anniversary and making excellent progress towards a thriving future. The Tanglewood Institute Young Artists Fund is yet another example of the Douglass Family's extraordinary spirit of generosity and their deep understanding of the value of a summer of learning at Tanglewood."
The new fund, created to strengthen the more than five-decade partnership between Boston University Tanglewood Institute and the Boston Symphony Orchestra, marks significant investment in the training of young artists at Tanglewood.
Each summer, Dr. and Mrs. Douglass operate Douglass House, a beloved bed-and-breakfast nestled on the shores of the Stockbridge Bowl near Tanglewood, which for decades has served as an annual destination for many who cherish their annual Tanglewood excursions. He is Professor Emeritus of Harvard University's Department of Oral Health Policy and Epidemiology and still teaches there and at UNC's Gillings School of Public Health. Mrs. Douglass is a writer and retired after a career teaching elementary school music in Newton Public Schools.
The partnership between Boston University and Boston Symphony Orchestra began in 1965 when Erich Leinsdorf, Boston Symphony Orchestra's then music director, envisioned an expanded summer educational program for young artists at Tanglewood. Boston University College of Fine Arts and its School of Music, under the leadership of Wilbur Fullbright, responded to the maestro's invitation to collaborate on this vision, and realized it through the creation and launch of BUTI in Summer 1966.
"Now, more than 50 years later, BUTI serves as a key entry point to Tanglewood's educational continuum," explains Mark Volpe, Eunice and Julian Cohen President and Chief Executive Officer of Boston Symphony Orchestra. "The program develops and ignites the passion of talented young artists, who often then return to the Tanglewood Music Center as aspiring professionals. The continuum culminates with BUTI and TMC alumni in the field, including those who are currently in the Boston Symphony Orchestra, and the countless others who are members of major performing institutions world-wide. Each summer, many alumni return as audience members to Tanglewood, where they engage deeply with the BSO's many offerings, including the unique programs of the Tanglewood Learning Institute, which opened in 2019. The depth and impact of the relationship between BUTI, the TMC, and the BSO is as strong as ever."
In recent years BUTI has launched several new programs including Visiting Artist residencies, a robust community engagement program, health and wellness offerings, and extensive new instrumental programming that has resulted in an increase of enrollment by more than 40% since 2014.
"Chet and Joy's gift is historic and transformative for BUTI," says Harvey Young, Dean of Boston University College of Fine Arts. "As parents of alumna Jenny Douglass, Chet and Joy know firsthand how impactful summers at BUTI can be on a young artist's personal and professional development. Their generous lead contribution will undoubtedly inspire others in the Tanglewood and BU communities to support this powerful continuum that trains our future artists and leaders."
Due to the ongoing pandemic, Boston University has made the decision not to host any in-person pre-college programs this summer. In lieu of this, BUTI is launching BUTI from Anywhere, a signature online program that features the high quality, intensive, and transformational learning for which it is known. The virtual program will feature twenty online programs for instrumentalists, singers, and composers ages 14 through 20 from June 20 to July 31, 2021. For more information about Summer 2021 opportunities, visit bu.edu/tanglewood.
Read more about the gift's impact in BU Today.
---
BOSTON UNIVERSITY TANGLEWOOD INSTITUTE (BUTI)
Created in 1966 at the invitation of then-BSO music director Erich Leinsdorf, BUTI was developed by Boston University College of Fine Arts as a summer program to complement the existing offerings of the BSO's Tanglewood Music Center (TMC). More than 50 years later, BUTI continues to build upon its legacy of excellence, offering a transformative experience to more than 400 young instrumentalists, composers, and singers who reside at its 64-acre campus in Lenox, Massachusetts. Its intensive programs, distinguished faculty, and the opportunities afforded through its unique affiliation with the BSO and TMC have combined to give BUTI a celebrated and distinctive reputation among summer music programs of its kind. BUTI alumni contribute to today's musical world as prominent performers and conductors, composers and educators, and administrators and board members. Currently, eleven members of the BSO are BUTI alumni.
The program demonstrates great commitment to students from around the country and world, nearly half of whom are supported by the BUTI Scholarship Fund, made possible by contributions from individuals, foundations, and corporations. BUTI's season includes six performances at Seiji Ozawa Hall and more than seventy concerts and recitals in and around Lenox. For more information, visit bu.edu/tanglewood.