Boston Globe feature: 'Better than photography': The rich realities of painter Josephine Halvorson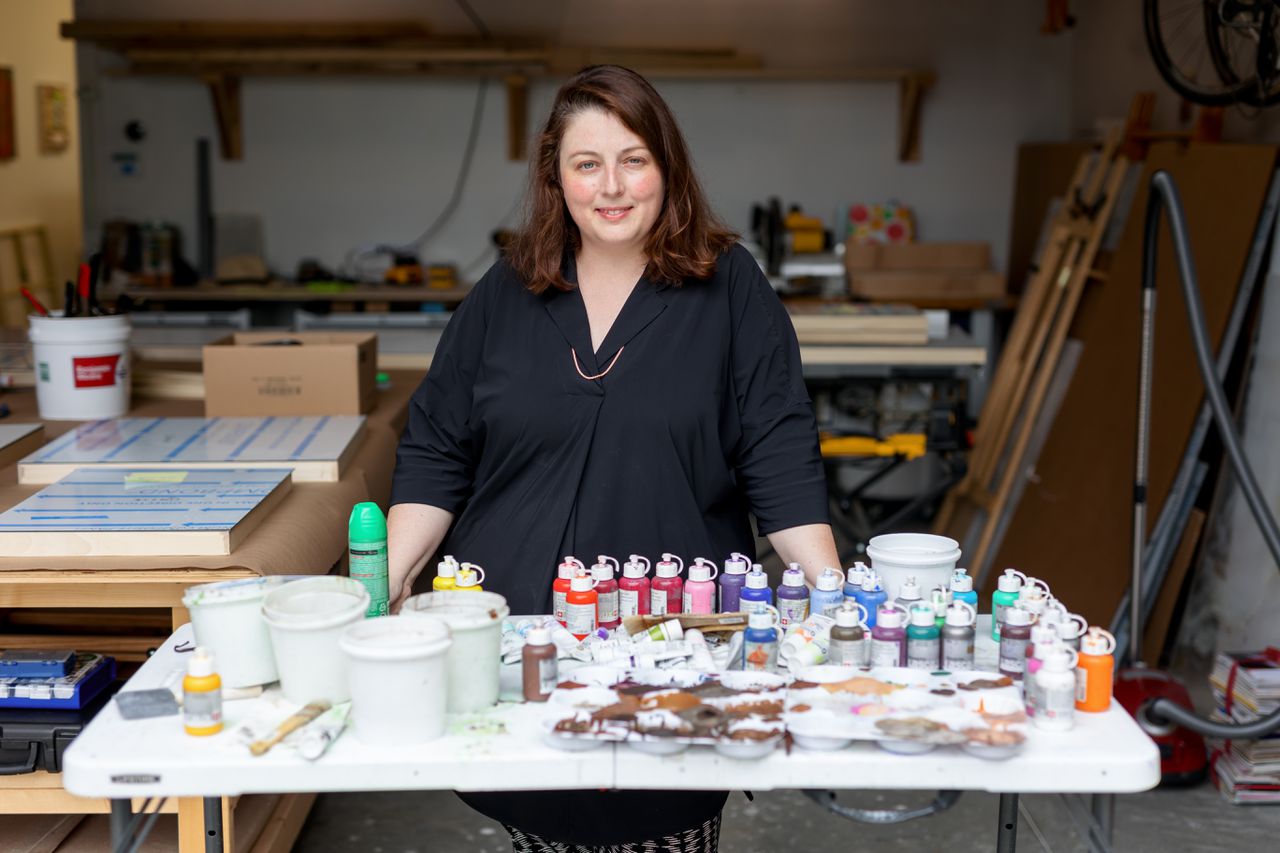 This article was originally published in The Boston Globe on July 28, 2021. By Cate McQuaid
EXCERPT
After Josephine Halvorson's father died of COVID-19 last year, she painted what he'd left behind in the Cape Cod house where she grew up. His bookshelf, with the paperbacks "Building the Mass Pike" and "A While Ago in Brewster." The ephemera on his refrigerator door — an "Entering Brewster" magnet, a note reading "Chia planted on Jan. 30, 2013. 4-6 weeks."
The painter, who now lives in a home and studio she designed at the edge of a field in the Berkshires, finds life brimming in the disused, the looked over, and the ignored. "Josephine Halvorson: Five Grounds," at Gaa Gallery through Aug. 2, is her first show in Provincetown, where she took art classes as a teenager.
"With still life, there's this thing about the life of objects," Halvorson said. "And with that is the death of them, as well. I've painted things on the brink of extinction or obsolescence. Painting is a way to memorialize them."
Memory, for Halvorson, has a double meaning when it comes to her father. John Halvorson, an artist and metalworker, had advanced Alzheimer's when he died.
"I was at the age when he died that he was when I was born," said Halvorson, now 40, a professor of art and the chair of graduate studies in painting at Boston University. "I sorted through a lot of his stuff and my stuff. I took a long, hard look at my life, and got a sense of what my ambition is."
The hometown show has been a long time coming. Halvorson exhibits internationally. A 2021 Guggenheim Fellow, she is taking a sabbatical year to focus on painting. In September, she'll have an exhibition at the Georgia O'Keeffe Museum in Santa Fe, where she is the museum's first artist in residence.
The walls of her studio are filled with paintings made in the local general store. Over the course of the pandemic, she painted periodically in a back room there.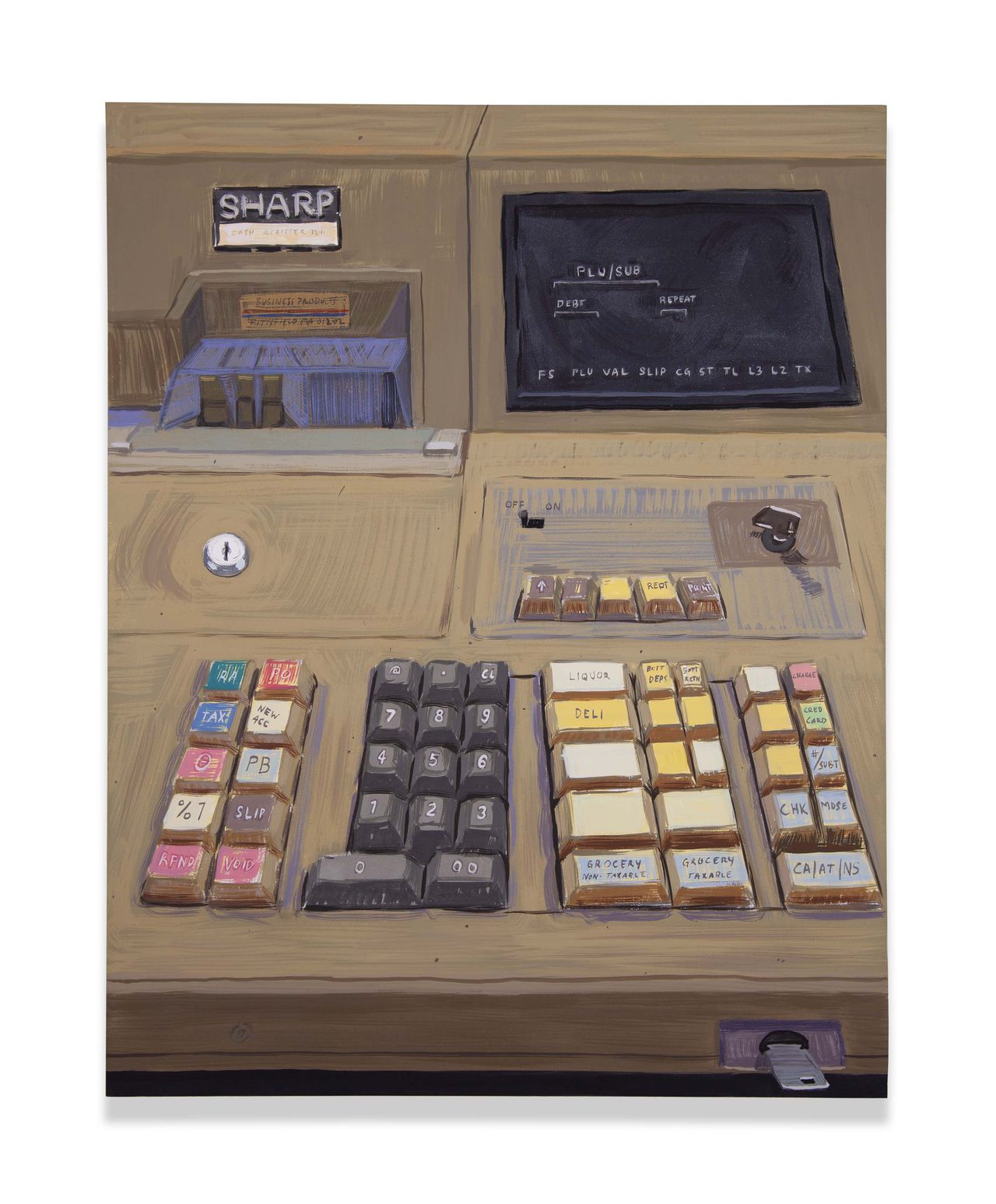 "People would walk in the door with masks or not," Halvorson said. "I craved being there. It was an antidote to what everything else felt like. People could see each other face to face and still deal with each other."
The store's then-owner David Herrick, she said, was masterfully diplomatic. His father once posed for another local artist, Norman Rockwell, who made a painting every week for years, chronicling his time, shipping it wet to New York to be photographed for the cover of the Saturday Evening Post.
Halvorson, too, is a chronicler, albeit on a different scale. Paintings from the store depict an exit sign, a cash register. Across the studio there's one of the local post office papered with notices of its closure. A large work depicts another battered sign, salvaged from the transfer station, with new greenery sprouting up beneath it.
"Her painting does more than the eye," said Ruth Erickson, curator at the Institute of Contemporary Art, where Halvorson was in the 2019 James and Audrey Foster Prize exhibition. "She uses brush strokes and pure pigment and abstraction to attain a verisimilitude better than photography."