André de Quadros Recognized for Career Dedicated to Justice and the Arts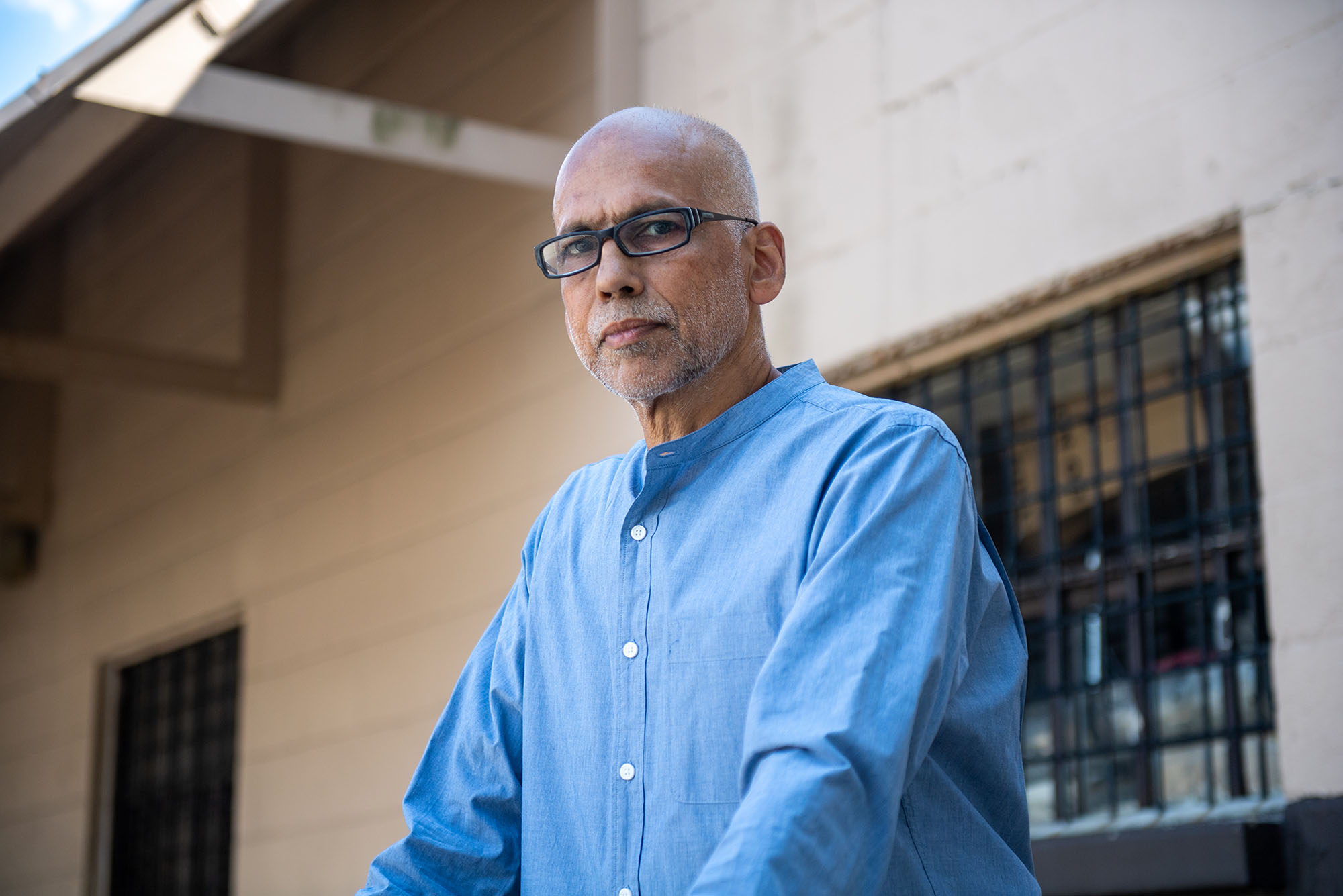 This article was first published in The Brink on November 29, 2021. By Jessica Colarossi.
EXCERPT
It's about much more than just making the music. To André de Quadros, giving people space to create, write, sing, move, and connect with one another is what matters the most, both in his classrooms at BU and across all the other parts of the world that he influences. His local and global work as a music educator, choral director, composer, and researcher is driven by justice, diversity, and community—especially for marginalized people in prisons, in the Arab world, on the US-Mexico border.
In honor of his career-long dedication to these vulnerable communities, Chorus America—a professional and advocacy organization with the mission of advancing the choral field—has awarded de Quadros the 2021 Brazeal Wayne Dennard Award.
According to Chorus America, the award "honors the life and achievements of educator, conductor, and arranger Brazeal Dennard by recognizing individuals or organizations whose work builds upon his commitment to diversity, inclusiveness, and furthering African American and other diverse choral traditions through performance, research, or the creation of new compositions of significance."
In naming de Quadros the 2021 award winner, Chorus America is recognizing his "lifelong commitment to inclusion through teaching, scholarship, advocacy, and artistry. Through his work on faculty in the Department of Music Education at Boston University and beyond, de Quadros celebrates diverse choral traditions from around the globe and expands the definitions of choral practice to include the voices of those on the margins."
For more than a decade, de Quadros, a Boston University College of Fine Arts professor of music and music education, has taught in BU's Prison Education Program, impacting scores of students living inside the prison system. This year, de Quadros has been a coleader of BU's Race, Prison, Justice Arts project, which through art-making aims to foster dialogue about race and justice between students, faculty, staff and currently or formerly incarcerated individuals. The project includes a webinar series happening every Tuesday in November.
Based on his research, de Quadros was lead author of a book published this year, called Poking the WASP Nest: Young People, Applied Theatre, and Education about Race, that looks at how an Australian youth theatre group used performance to challenge its local community to rethink racist assumptions.
Perhaps, "the arc of justice is tilting," he says. "I don't think 20 years ago people recognized how important it is to work in this area of justice, equity, and diversity."
The Brink recently caught up with de Quadros to hear more about his work.
Q&A with André de Quadros
The Brink: What does winning this award mean to you?
André de Quadros: Honestly, I was surprised. I am an immigrant, and most of these awards go to Americans [born here]. So, it was surprising to me in a good way.
[This] award made me understand that the arc of justice is tilting. I don't think 20 years ago people recognized how important it is to work in this area of justice, equity, and diversity. And, of course, my work is collaborative. I'm always engaging in projects with other people. There's nothing that I'm doing by myself. So, if someone is giving me an award, I think of the people I work with, those who I colead with, the folks in prison, the refugees, the Israelis and Palestinians who are coleaders with me [in one of my ensemble projects]. The award recognizes all of these partnerships. The problem with awards is that they only recognize one person…but I am part of a group.
What is it like teaching [music] in prisons right now with the pandemic ongoing?
We're kind of in limbo [teaching virtually and waiting to return in person]. I was just on Zoom with [students from] the Framingham women's prison. We've been doing a lot of [creative work] by digital means, by phone, email, and regular mail. Sometimes incarcerated people send poetry or short stories by hard copy mail. We expect [prisons] to open back in person in the spring.