The Brink feature: How One BU Researcher Is Empowering Prisoners with Music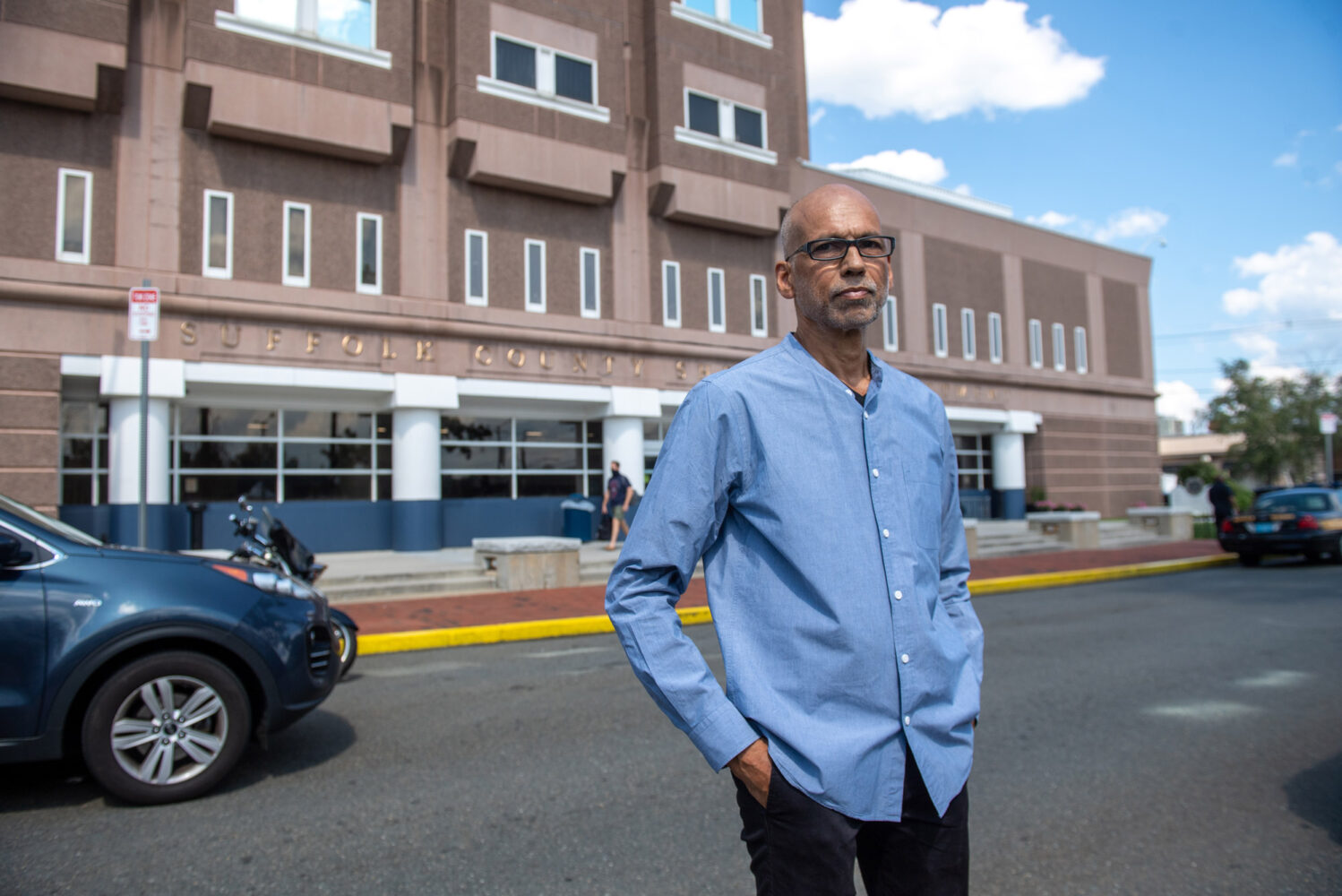 This article was originally published in The Brink on August 26, 2020. 
Music, with its profound and complex effects on the human brain—from reducing symptoms of pain and depression to lowering blood pressure and stress levels—can have powerful and transformative effects on the lives of people, including those who are the most marginalized. As choral and orchestral conductor André de Quadros has seen, in places ranging from prisons to refugee sites to war-torn conflict zones, music can have astonishing impacts on people and communities who are given the chance to be creative.
"Music, like everything else, can bring people together or keep them apart," says de Quadros, a Boston University College of Fine Arts professor of music and music education. "People have used [music] as a feature of war and as a feature of peace…. Music has so much power because it can be in companion with all kinds of agendas."
For nearly a decade, de Quadros has taught art and music courses in BU's Prison Education Program, where he has worked with many men and women in facilities based in Massachusetts. But the global coronavirus pandemic has made teaching incarcerated women, men, and youth nearly impossible. As the number of coronavirus cases in jails and prisons has climbed, hitting an all-time high in early August, the virus has called for de Quadros to employ creative work-arounds in order for music-making to continue.
"Technology once again favors the privileged," de Quadros says. "If you are a person who is already marginalized, and because of that you end up in prison, now your education opportunities are being taken away or harmed by the current realities of the pandemic."
In the time of the pandemic, de Quadros and other BU faculty members, including College of Fine Arts faculty Judy Braha and Dana Clancy, are piloting a digital approach for the Suffolk County House of Corrections. Their hope is for incarcerated people to continue their arts education pursuits, albeit remotely, during the pandemic. Until it becomes safe to teach in person, they and BU music students are sending video prompts, along with written assignments to students in prison. The assignments are writing-based, since video recording isn't feasible in prison settings with limited access to technology and resources. At Nashua Street Jail, located in downtown Boston, de Quadros and other faculty at CFA recently received approval to give lessons via Zoom starting in September.
"People in prison are routinely and systemically deprived of their basic rights," says de Quadros. "Although art-making and human interaction in the same physical space is profound, we are building a bold and innovative interaction with the use of technology."