School of Theatre Celebrates Award Winners, Class of 2020
In May 2020, Boston University College of Fine Arts School of Theatre hosted celebrations for the exceptional Class of 2020.
Early in the month, CFA School of Theatre announced the 2020 recipients of scholarships, awards, and prizes granted to those graduates demonstrating excellence in various aspects of their studies in the School of Theatre. Find the complete list of award winners below.
On Friday, May 15, ahead of what would have been BU's Commencement and CFA Convocation, faculty and staff from the School of Theatre toasted the Class of 2020 in a live virtual soiree with over 100 guests. Graduating students received celebratory packages with bubbles, t-shirts, and senior letters that they opened up together over Zoom. Congratulations on your remarkable work and incredible achievements, Class of 2020!
---
2020 School of Theatre Award Winners
Abe Jacob Award for Excellence in Sound Design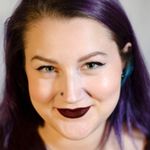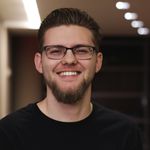 Stephanie Lynn Yackovetsky & Jonathan K. Beals
"It has been a pleasure to mentor Stephanie and Jon. They each possess the artistic inquiry and technical skills necessary for success in our field." – Dave Remedios & James McCartney
Award for Excellence in Costume Production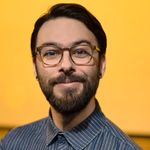 Vinnie Loucks & Whitney Vaughan
"Both Vinnie and Whitney have been a constant force in our costume department for three years aiding in our process with wisdom, compassion and most of all their love of theatre." – Nancy Leary
Award for Excellence in Stage Management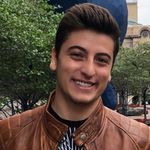 Eric J. Simon
"I've had the pleasure of collaborating with Eric as a TA and an ASM, but I've had the even greater pleasure of observing the mentorship role he has taken with the rising SMs, particularly this past year." – Renee E. Yancey
Bette Davis Prize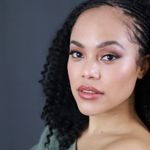 Tatiana Chavez
"Tati has grown exponentially in her path as an acting major. Her vivid, generous processes and portrayals have spoken to her transformational abilities and her dedication to her craft." – Judy Braha
Bette Davis Scholarship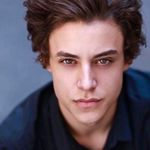 Julian Manjerico
"Julian is an exemplary student who not only treats his craft with wonder, insight and creativity, but also with multidimensional colors and pinpoint embodied specificity." – Yo-EL Cassell
Chuck Giles Award for Excellence in Technical Production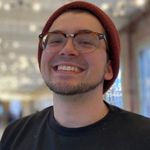 Jacob DeSousa
"Jacob has helped establish a culture here where we strive to not just emulate the real world but be better than it when it comes to safety practice. His dead pan humor smile will be missed." – Joel Brandwine
Daisette Hay McKelvie Award for Theatrical Collaboration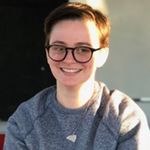 Jolie Frazer-Madge
"She brings her artistry and spirit for collaboration into each process she is a part of, and seeks to innovate what it means to be a stage manager within each production she works on." – Renee E. Yancey
Sam Galvao
"Sam's commitment to her studies, dedication to her art and craft and friend and supporter of all her fellow classmates make her an ideal recipient of this award." – Jim Noone
Douglas W. Schmidt Award for Excellence in Scenic Design
Sam Galvao
"The alumnus this award is named after is a scholar, outstanding in drawing & painting, and is an eloquent theatre maker. Sam exemplifies all of these qualities." – James Noone, Jon Savage, Cristina Todesco
Karen Carpenter Award for Excellence in Theatre Arts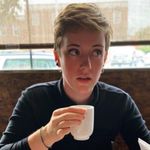 Katey Christianson & Samantha Stafford
"Two of the major tenets of the D&P Theatre Arts program are to pursue excellence in one's production home and in another facet of education. Both have exemplified this." – Jon Savage
Rachel Keebler Award for Excellence in Scenic Painting
Sam Galvao
"As she also excels in drawing & painting, we have decided to combine the Scenic Design award with Excellence in Scenic Painting. Sam is one of the most accomplished scenic painters in our program." – Diane Fargo
Roger Meeker Award for Excellence in Production Management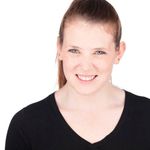 Stephanie Elrod & Jenn Ruygt
"While both are terrific production managers, they've been a team since their 1st year, and embody the ideals of collaborative artistic partnership." –Renee E. Yancey & Johnny Kontogiannis
Sid Friedman Prize
Sophronia Vowels
"As an actor, a director, truly a multivalent artist, she brings a radical empathy and a strong belief in inclusivity to all endeavors. She possesses the rare talent of appearing effortless." – Kristin Leahey
Thomas J. Munn Award for Excellence in Lighting Design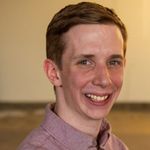 Matthew Robson
"Throughout his time at BU, that spirit of generosity and excellence has shown through even the most difficult of times." – Mark Stanley, Jorge Arroyo, Seághan McKay
Virgil C. Johnson Award for Excellence in Costume Design
Zane Kealey
"She is a wonderful example of the collaborative creative spirit that is the best part of design excellence.  We have been honored with her presence in our community." – Mariann Verheyen & Nancy Leary
School of Theatre Kahn Career Entry Award Candidates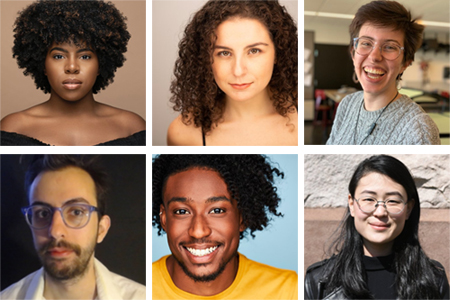 CFA students completing the last semester of their graduate or undergraduate programs ​are eligible to submit project proposals and compete for the Kahn Career Entry Award.
Two students from the School of Theatre, Saskia Martínez and Nick Walker, were selected as finalists. Saskia Martínez, 2020 BFA in Scene Design candidate, was named the 2020 grand prize winner.
Gina Fonseca, BFA Performance
Saskia Martínez, BFA Scene Design (grand prize winner)
Dani Palmer, BFA Performance
Matthew Rogers, MFA Lighting Design
Nicholas Walker, BFA Performance (finalist)
Kat C. Zhou, MFA Lighting Design
---
The School of Theatre at Boston University College of Fine Arts offers conservatory-style education for the study of acting, stage management, design, production, theatre education, and all aspects of the theatre profession within the setting of a major research university. The School of Theatre seeks to provide students with opportunities for artistic growth through a rigorous curriculum, professional connections, and an emphasis on collaboration and new work.