OperaWire Feature: Morris Robinson on Racism in Opera, Verdi & the Metropolitan Opera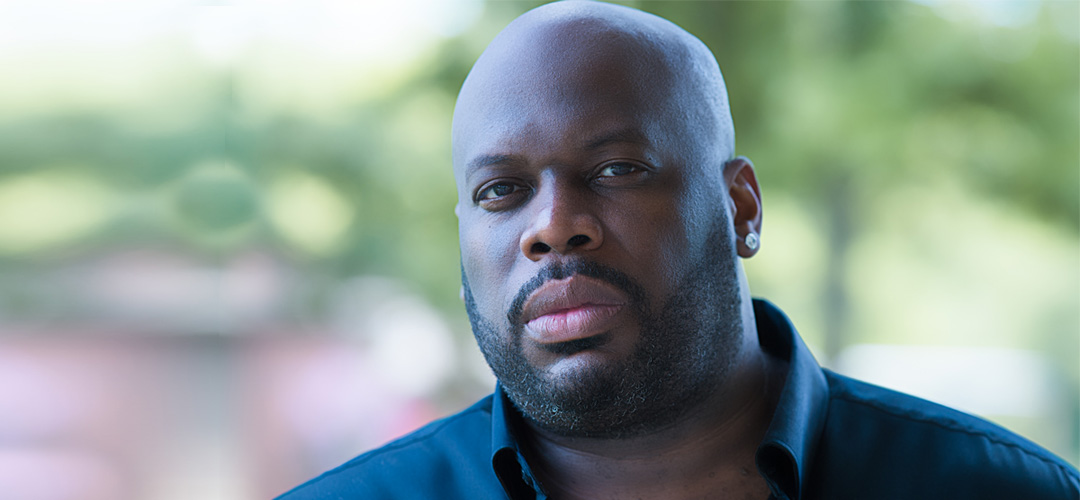 Bass Morris Robinson is one of the most sought after performers in opera.
He has slowly built up his repertoire performing at many leading houses including the Metropolitan Opera, where he has been singing for 18 years in smaller and leading roles.
This summer, Robinson, a graduate from the Met Opera's Lindemann Young Artist Program, was scheduled to sing at the Cincinnati Opera in a production of "Aida" and was set to go on tour in Europe. He was also scheduled to make his highly anticipated role debut at the Filippo in Verdi's "Don Carlo." … Due to the pandemic, all his performances were canceled.
However, the loss of work has not made Robinson any less busy. He has spent the last few months connecting with his fans, colleagues, and friends and he is set to judge the Tri-Cities Opera vocal competition.
He has also been vocal and outspoken on racial inequality in the workplace and has joined a number of panel discussions advocating for change.
Robinson spoke with OperaWire about social reform, racism, the Metropolitan Opera, and his hopes for the 2020-21 season.
OperaWire: During the pandemic, the death of George Floyd left a huge impact on our society with massive protests erupting throughout the world. We have seen similar reactions in years past to similar displays of police brutality and racism. How is this year different in your view?
Morris Robinson: I think that it has brought a tremendous awakening for everyone. The reason why this event has been so different and so impactful is that we have seen people get shot and seen deaths that are wrong but when you watch someone die right before your eyes and you juxtapose that with someone who looks into the camera without any remorse or empathy, you realize the sickness that permeates throughout the belly of this country is really deep-seated and real. The impact of this has heightened the awareness of this across the world.

I think that this is really changing things across the world and I have already participated in a number of panels. The awareness is there and the question is what do we do about it? How do we go about eliminating this?
OW: How have you been impacted by systemic racism in your career?
MR: When you're the victim of racism in a setting like the opera world, you have no clue as to how you are being affected by it. You just don't get the role or don't get the job and you're not made aware of the reasons why because this business is very subjective.

I can't say I haven't been affected because I have had certain questions about things in the past. But I have also been blessed to do other things. The opera world is a microcosm of the big world and there are people that come from different backgrounds and cultures affected by a lot of preconceptions. So to think that the human element doesn't factor into casting would be absurd. I am sure that it has affected us.
OW: How do you think we can change racial inequality in the opera world and have you seen any change in these past years?

MR: Do I see changes? Yes! I see people that are being more conscientious. Do I think it should affect the artistic integrity of what is going on on stage? Absolutely not. I think that the best people who can do the work should be there.

But I do think that we have a history of allowing business decisions to outrank artistic decisions. And I do see a change that people are aware of what's going on and hopefully, it will affect the programming on stage and the casting on stage, which will in turn affect the audience base.
I think it is really important that real change happens at the top. I have said this before and I am not tired of saying it. I have been singing at the Metropolitan Opera and many houses for 20 years and I have never had a Black conductor. I have never been hired by a Black Artistic Administrator. I've never worked for a Black General Manager. I never worked for a Black CEO. And I have never worked for a Black director. I have also never had Black stage managers in my entire career.

The only Black coach I have ever had is Howard Watkins, who is at the Metropolitan Opera. In the hiring positions responsible for the casting, repertoire, Conductors, directors, and music staff, there is not a single Black person in the North American Opera marketplace. So it is very difficult to imagine how diversity can be addressed appropriately when there isn't diversity represented in the administration.
…
OW: Finally, having such a huge track record and having lived through so much thus far, how do you hope to see the industry change in the coming years?
MR: I hope the industry changes in that we see a representation in an administration that reflects that community in which they live and serve. I hope that changes what we see on stage and in the audience. No one is asking for anyone to give up a seat but we want to be able to also have an opening to take our own seat. I think diversity is a huge topic that includes so many people and I want to see this effect take place.
As for me, I want to be able to sing in different places and I want to share those roles with different theaters. I just want the opportunity and I want to have these conversations that will leave a mark and better our communities. 
---
Morris Robinson (CFA'01) is considered one the most interesting and sought-after basses performing today. Mr. Robinson regularly appears at the Metropolitan Opera, where he is a graduate of the Lindemann Young Artist Program. He has also appeared at the San Francisco Opera, Lyric Opera of Chicago, Dallas Opera, Houston Grand Opera, Boston Lyric Opera, Pittsburgh Opera, Opera Philadelphia, Seattle Opera, Los Angeles Opera, Cincinnati Opera, Boston Lyric Opera, Opera Theater of St. Louis, Teatro alla Scala, Volksoper Wien, Opera Australia, and the Aix-en-Provence Festival. His many roles include the title role in Porgy and Bess, Sarastro in Die Zauberflöte, Osmin in Die Entführung aus dem Serail, Ramfis in Aida, Zaccaria in Nabucco, Sparafucile in Rigoletto, Commendatore in Don Giovanni, Grand Inquisitor in Don Carlos, Timur in Turandot, the Bonze in Madama Butterfly, Padre Guardiano in La Forza del Destino, Ferrando in Il Trovatore, and Fasolt in Das Rheingold. An Atlanta native, Mr. Robinson is a graduate of The Citadel and received his musical training from the Boston University Opera Institute and is a 2019 recipient of CFA's Distinguished Alumni Award. He was recently named Artistic Advisor to the Cincinnati Opera.
Read more about Morris Robinson and his work: