Joseph Conyers (BUTI'98) appointed Young Artists Orchestra Artistic Advisor, Artist-in-Residence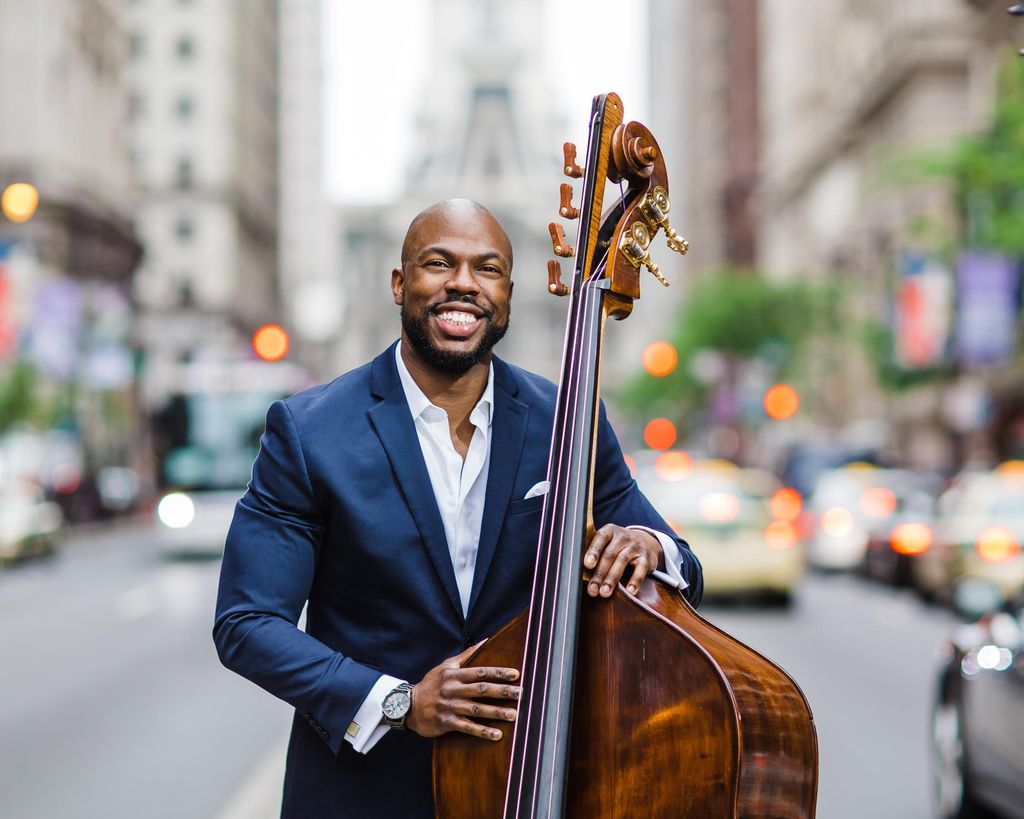 "My summer at the Boston University Tanglewood Institute was life-changing. For the past 22 years since, BUTI has continued to be a leader in summer music education for the nation's most accomplished young musicians. I'm incredibly honored to work with the fantastic BUTI team in helping to design the artistic experience for students of the Young Artists Orchestra Program." – Joseph Conyers (BUTI'98)
Joseph Conyers (BUTI'98) will serve as Artistic Advisor and Artist-in-Residence for Boston University Tanglewood Institute's Young Artists instrumental programs. Mr. Conyers brings extensive experience and talents as a performer and educator, not to mention his exuberance and entrepreneurial spirit, to the challenging work of planning a range of possibilities for Summer 2021. He will be in residence and teaching during the Young Artists instrumental programs, and is playing a key leadership role in developing next summer's curriculum.
"We're thrilled that Joseph will take on this new role at Boston University Tanglewood Institute. We have been witness to his terrific teaching and how he lights up every room with his profound joy and commitment to music making and learning at the highest level. It is an honor to have him take on this important leadership role in our community," says Executive Director Hilary Respass.
An advocate for music education, Mr. Conyers is the executive director of Project 440 – an organization that helps young people use their interest in music to forge new pathways and change their communities. Since 2010 he has served as the Assistant Principal Bass of the Philadelphia Orchestra after tenures with the Atlanta Symphony, Santa Fe Opera, and Grand Rapids Symphony.
Mr. Conyers is no stranger to BUTI. He attended the Young Artists Orchestra in 1998 and was a Visiting Artist in 2018. Hear from Mr. Conyers about his views on the essential role BUTI can play on a young artist's life, from personal experience.
Director of Education Nicole Wendl, who is working closely with Mr. Conyers in planning next summer says, "Joseph brings an incredible energy to the planning process—his enthusiasm and optimism are contagious and it is so joyful to work with him. And, beyond the joy he brings, he offers unique insight to our program as a professional in the field, an alumnus of BUTI, the executive director of Project 440, and his myriad other personal and professional experiences. I'm so excited to be working with him, and am looking forward to the magic we can create in 2020 and beyond!"
---
BOSTON UNIVERSITY TANGLEWOOD INSTITUTE (BUTI)
Created in 1966 at the invitation of then-BSO music director Erich Leinsdorf, BUTI was developed by Boston University College of Fine Arts as a summer program to complement the existing offerings of the BSO's Tanglewood Music Center (TMC). More than 50 years later, BUTI continues to build upon its legacy of excellence, offering a transformative experience to more than 400 young instrumentalists, composers, and singers who reside at its 64-acre campus in Lenox, Massachusetts. Its intensive programs, distinguished faculty, and the opportunities afforded through its unique affiliation with the BSO and TMC have combined to give BUTI a celebrated and distinctive reputation among summer music programs of its kind. BUTI alumni contribute to today's musical world as prominent performers and conductors, composers and educators, and administrators and board members. Currently, fifteen members of the BSO are BUTI alumni. 
The program demonstrates great commitment to students from around the country and world, nearly half of whom are supported by the BUTI Scholarship Fund, made possible by contributions from individuals, foundations, and corporations. BUTI's season includes six performances at Seiji Ozawa Hall and more than seventy concerts and recitals in and around Lenox. For more information, visit bu.edu/tanglewood.