BU Opera Institute presents spring 2020 season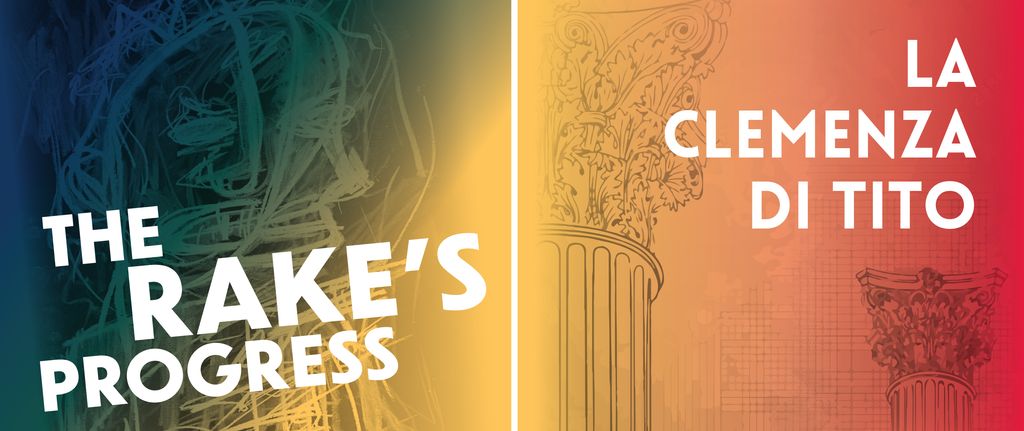 Per Boston University's recent announcement, all College of Fine Arts events have been canceled and classes have moved to remote teaching and learning for the balance of the spring semester and final exams.
Boston University College of Fine Arts School of Music: Opera Institute and School of Theatre announce the spring 2020 season of operas, beginning with Igor Stravinsky's The Rake's Progress in Boston University's Joan & Edgar Booth Theatre. BU Opera Institute will stage Mozart's La clemenza di Tito at Emerson's Cutler Majestic Theatre in April.
THE RAKE'S PROGRESS
Igor Stravinsky, composer
W. H. Auden and Chester Kallman, librettists
William Lumpkin, conductor
Jim Petosa, stage director
Tom Rakewell attempts to relive his life from the perspective of his madness that followed a lifetime as a libertine. In a bargain with the disturbing Nick Shadow – is he the Devil himself? – Rakewell is provided with a providential inheritance to support his hedonism. Only the presence of Anne Trulove, his ever-faithful fiancée, can maintain his soul from ultimate damnation. But, he sinks deeper into madness before losing his life.
Sung in English with supertitles. 
Thursday, February 27, 7:30 pm
Friday, February 28, 7:30 pm
Saturday, February 29, 7:30 pm
Sunday, March 1, 2:00 pm
Boston University Joan & Edgar Booth Theatre
820 Commonwealth Ave., Brookline
$20 General Admission
$10 BU alumni, Brookline residents
Free with valid BU ID, at the door, day of performance, subject to availability
Non-BU tickets available at the door cash only
WBUR members can contact theatre@bu.edu for a $2.00 off discount code
LA CLEMENZA DI TITO
Wolfgang Amadeus Mozart, composer
Caterino Mazzolà, librettist
William Lumpkin, conductor
Omer Ben Seadia, stage director
Monday, April 27, 7:30 pm
Tuesday, April 28, 7:30 pm
Wednesday, April 29, 7:30 pm
Thursday, April 30, 7:30 pm
Emerson Cutler Majestic Theatre
219 Tremont Street, Boston
Tickets coming soon!
The Opera Institute at Boston University College of Fine Arts School of Music is an intensive, highly selective two-year performance-based training program for emerging operatic artists. A professional faculty and renowned guest artists provide personal support and training in all areas pertinent to a career in opera, including voice, acting, languages, and movement styles. The Opera Institute also selects undergraduate and graduate singers from the School of Music who demonstrate true operatic potential and have mastered an intermediate integration of acting, vocal, and movement skills for the Opera Theater, Opera Workshop, and Opera Project programs. Learn more about the Opera Institute at Boston University.