BU Mourns the Passing of Wilbur Fullbright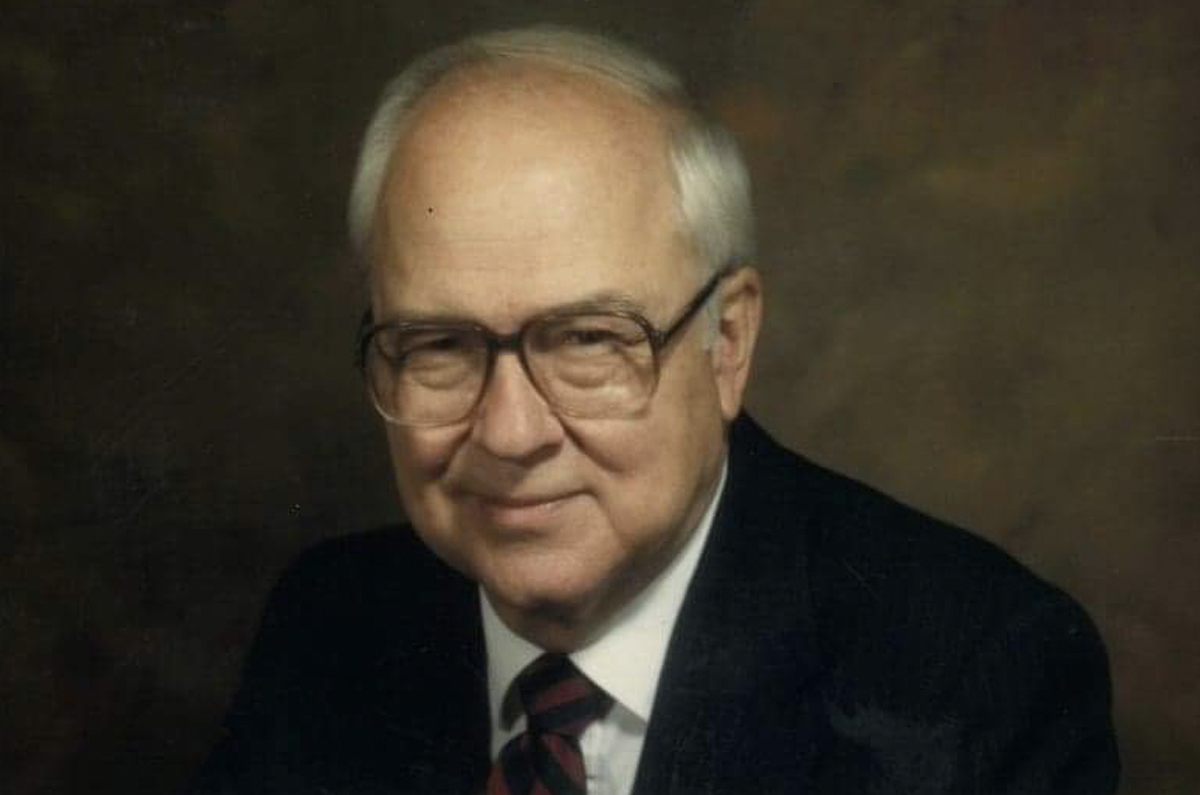 Boston University College of Fine Arts and Boston University Tanglewood Institute (BUTI) are saddened to learn of the passing of Wilbur D. Fullbright (GRS'60). Fullbright's leadership and vision shaped Music at Boston University. He was a professor emeritus of music and long-serving School of Music director, in addition to being a founder of BUTI. Dr. Fullbright passed away on November 22, 2020.
Born January 19, 1926, near Spearman, Texas, Wilbur grew up on a farm, graduating from Spearman High School in 1942. He served in the United States Navy during World War II. He graduated from Oklahoma State University in 1950 with a B.A. in Music and received a Master of Fine Arts degree from Bob Jones University in 1953, where he remained as a faculty member until 1956, when he moved to Boston, Massachusetts. He completed his doctoral degree in music at Boston University, where he remained until his retirement in 1993, serving in various capacities, and, beginning in 1966, as Professor of Music and Director of the School of Music at Boston University (the longest serving Director in the School of Music's history). BU College of Fine Arts honored Wilbur at the BUTI 50th Celebration in 2016.
Dr. Fullbright served as the Artistic Director and was instrumental in the founding and development of Boston University Tanglewood Institute, a preeminent summer program for young musicians in Lenox, Massachusetts, in partnership with the Boston Symphony Orchestra. He served two terms (1966-70) as National President of the prestigious music honor society Pi Kappa Lambda and was a member of its board of regents for 39 years. His legacy consists of a lifetime of active music education and representation, including Member of the Council of Association of College Honor Societies (1986-94), Member of the Advisory Board for Advanced Institute for Musical Studies (Sion, Switzerland, 1972-75), Province Governor (New England States) for Phi Mu Alpha Sinfonia (1960-66), Chairman of Cultural Exchange between Massachusetts and Colombia, South America, in the Partners of Americas program (1971-86), and Consultant to the Minister of Culture, Korea, in the establishing of the National Conservatory of Music (1992-93). He also served as a member of various boards, including the Handel and Haydn Society, the Greater Boston Youth Symphony Orchestra, the New England Opera, Project Step, and the Music Teachers National Association.
Dr. Fullbright is survived by his wife Lorraine O. (Barker) Fullbright, his three sons, Glen A. Fullbright, Karl R. Fullbright and Lynn (Preston) Fullbright, and Dale N. Fullbright and Cynthia J. (Kluge) Fullbright, as well as four grandchildren and twelve great-grandchildren, and numerous nieces, nephews, grandnieces, and grandnephews.
More remembrances of Wilbur Fullbright can be found here.
Phyllis Hoffman remembers Wilbur Fullbright
Phyllis Hoffman (CFA'61,'67), professor emerita of music at CFA, reflects on Wilbur Fullbright's legacy. Hoffman, former Director of CFA School of Music, also served in the School of Music as the Chairman of the Voice Department and Director of Applied and Performance Studies. She was Executive and Artistic Director of the Boston University Tanglewood Institute from 2002 to 2014.
The passing of Wilbur Fullbright prompts a renewal of gratitude and appreciation for an extraordinary man — a visionary and optimist who was richly learned and profoundly humane.
The history of BUTI is rooted in that vision and optimism. As Director of Boston University College of Fine Arts School of Music in 1966, he responded affirmatively to Erich Leinsdorf's request via the Dean of BU College of Fine Arts to develop a summer program for gifted young musicians at Tanglewood. Among his numerous and noteworthy accomplishments, BUTI may be considered his crowning achievement given its uniqueness, inspirational power, and sphere of influence pedagogically and professionally on the world of classical music.
Wilbur was a great nurturer both of his wonderful family and his colleagues. As a grateful beneficiary of his mentorship and friendship, I attribute the high points of my career to his counsel and encouragement. Remembering Wilbur will always be a blessing.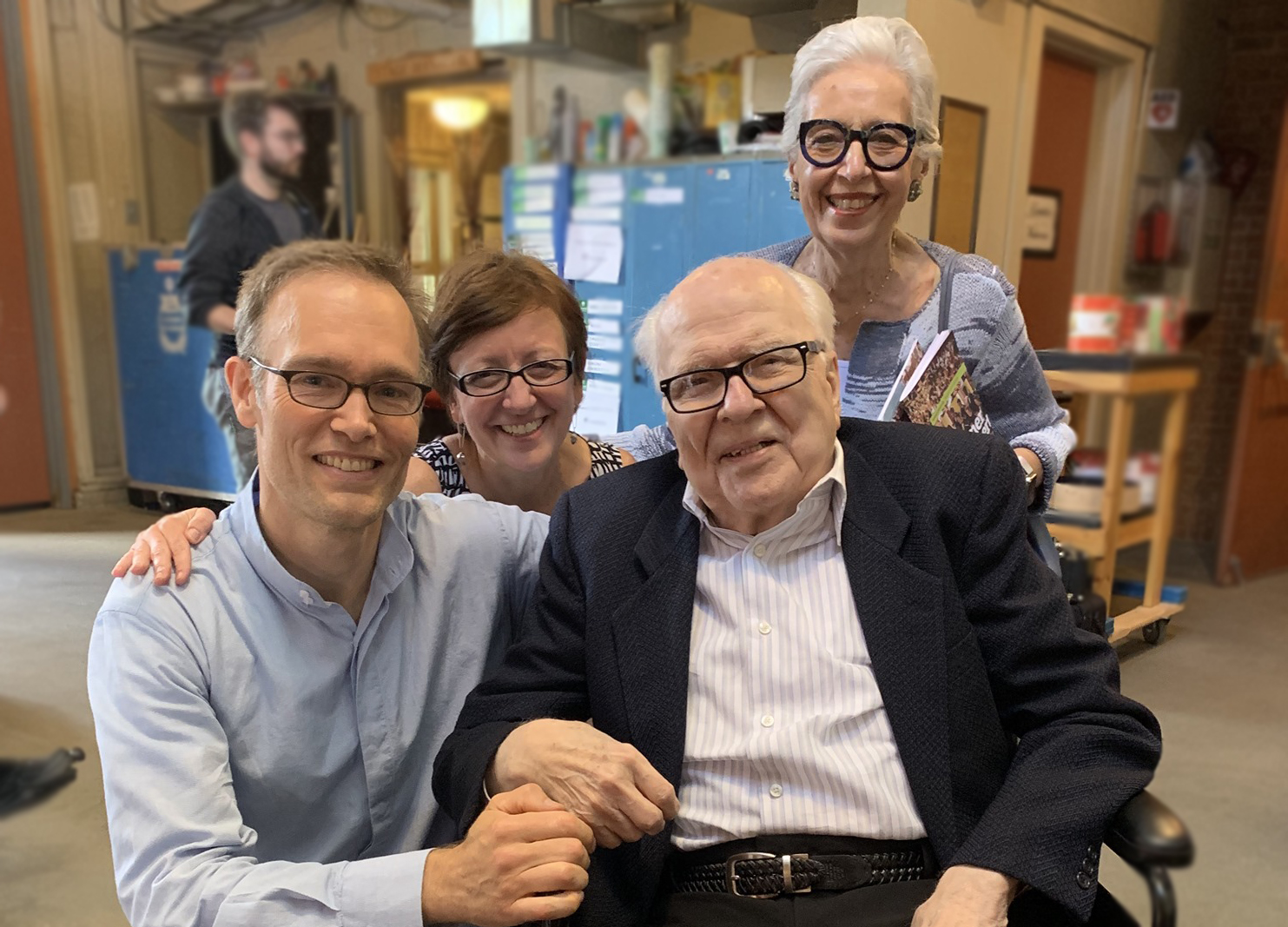 ---
BOSTON UNIVERSITY TANGLEWOOD INSTITUTE (BUTI)
Created in 1966 at the invitation of then-BSO music director Erich Leinsdorf, BUTI was developed by Boston University College of Fine Arts as a summer program to complement the existing offerings of the BSO's Tanglewood Music Center (TMC). More than 50 years later, BUTI continues to build upon its legacy of excellence, offering a transformative experience to more than 400 young instrumentalists, composers, and singers who reside at its 64-acre campus in Lenox, Massachusetts. Its intensive programs, distinguished faculty, and the opportunities afforded through its unique affiliation with the BSO and TMC have combined to give BUTI a celebrated and distinctive reputation among summer music programs of its kind. BUTI alumni contribute to today's musical world as prominent performers and conductors, composers and educators, and administrators and board members. Currently, fifteen members of the BSO are BUTI alumni.
The program demonstrates great commitment to students from around the country and world, nearly half of whom are supported by the BUTI Scholarship Fund, made possible by contributions from individuals, foundations, and corporations. BUTI's season includes six performances at Seiji Ozawa Hall and more than seventy concerts and recitals in and around Lenox. For more information, visit bu.edu/tanglewood.
CFA School of Music
Founded in 1872, Boston University College of Fine Arts School of Music combines the intimacy and intensity of traditional conservatory-style training with a broad liberal arts education at the undergraduate level and elective coursework at the graduate level. The school offers degrees in performance, conducting, composition and theory, musicology, music education, and historical performance, as well as artist and performance diplomas and a certificate program in its Opera Institute. Learn more about CFA School of Music at bu.edu/cfa/music.