School of Music Student Releases Debut Album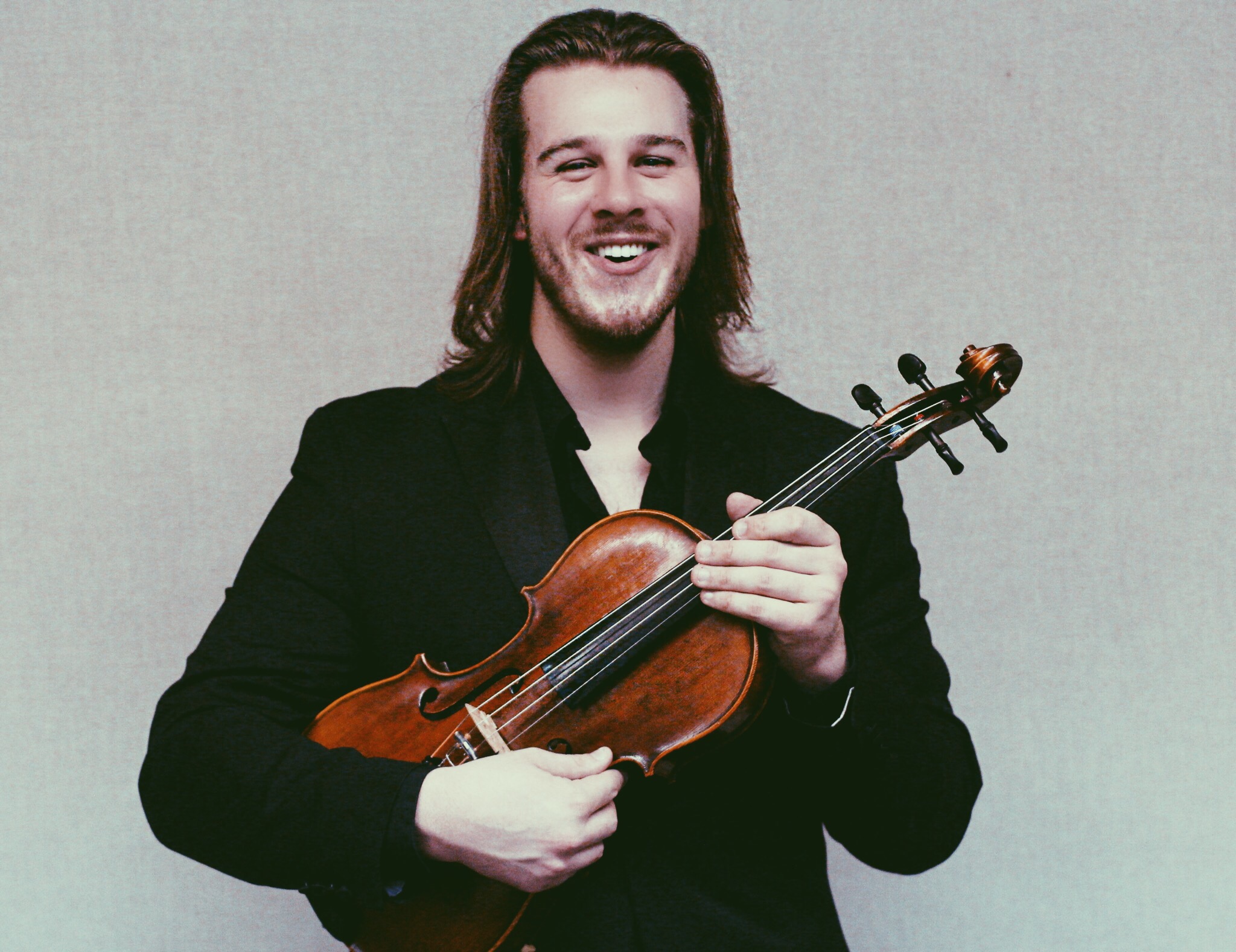 Nicholas Patrick Quigley (b. 1994) is an independent composer based in Boston, Massachusetts. Best known as a creative and interdisciplinary musician, he is also currently a teacher, researcher, and artistic industry consultant. Drawing on his childhood and teaching experience in cities, he aims to foster creativity and critical consciousness at the forefront of his praxes in education, entrepreneurship, and music. He studied at the University of Massachusetts and earned the Chancellor's Music Scholarship, and is currently pursuing advanced study at the Boston University School of Music.
Interventions 1 – 5 is a collection of classical chamber music and contemporary alternative songs presented as a gallery exhibition. The experience includes works for strings, solo piano, guitar and voice, solo celesta, solo viola, and a trio of bassoon, marimba, and viola.
The first studio photo you see above features current BU DMA (piano performance) student Alexander Thomas recording the piece for solo celesta, "Intervention No. 3."
The second photo above features a quartet of other BU graduate students, Alenka Donovan (violin), Stuart McDonald (violin), Carolyn Regula (cello), and Linnea Marchie (viola).
The other BU performers on the record are Brian Cannady (MM student, percussion), Kevin Grainger (PD student, bassoon), and David Mason (DMA student, viola).
This is truly a collaborative work, something the BU School of Music encourages for all students. We are so proud of Nicholas and all of his hard work – congratulations on this debut!