BU Today feature: CFA's André de Quadros Will Bring Music Workshops to Migrant and Refugee Children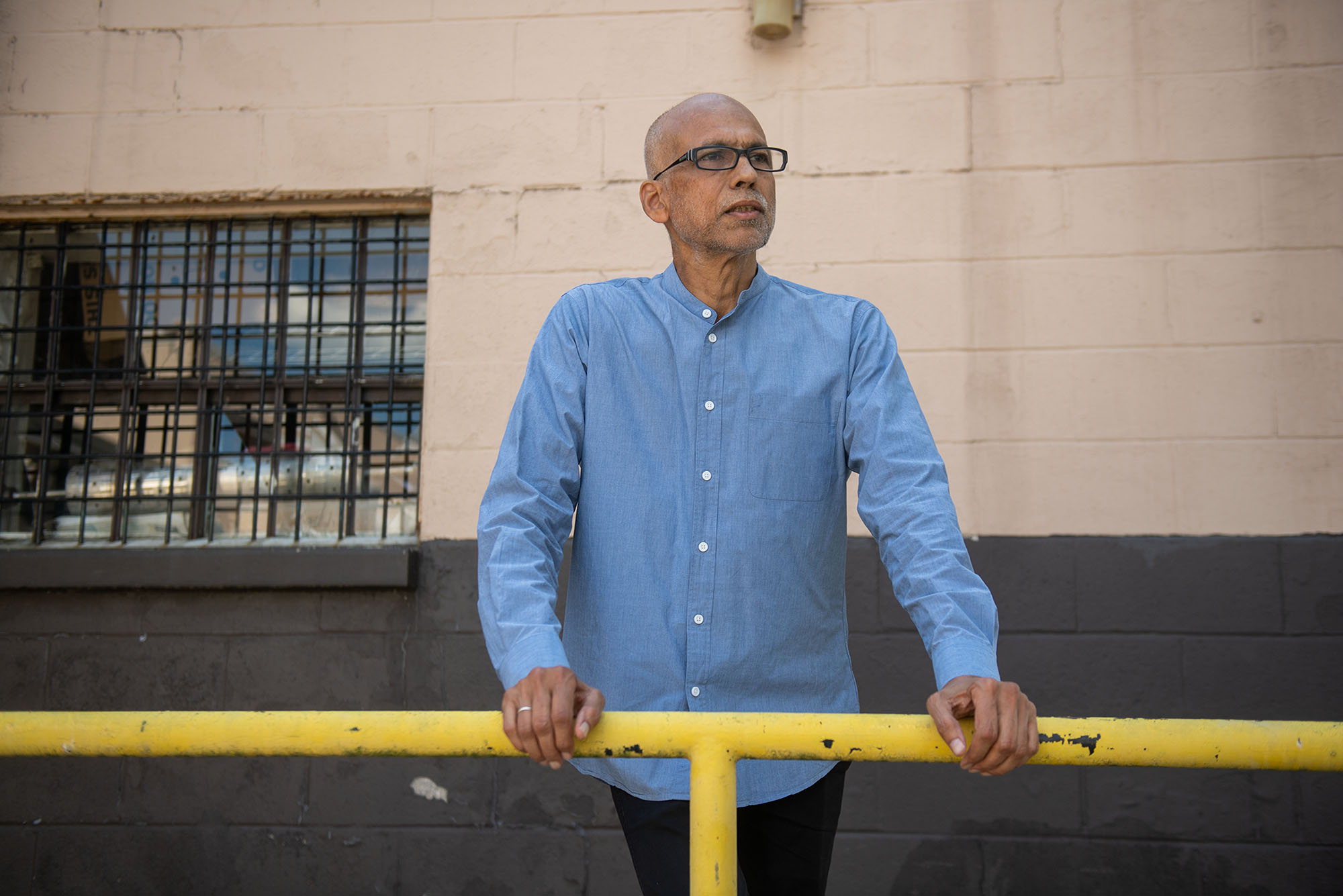 This article was first published in BU Today on June 14, 2022. By Joel Brown | Photos by Cydney Scott
Excerpt
Refugee and migrant children and youth face a host of challenges that can hinder their adjustment to new homes and new lives. André de Quadros believes rhythm and melody can help.
A College of Fine Arts professor of music and music education, de Quadros is collaborating on a new three-year international study offering music workshops to displaced children and teens in several locations around the globe, likely including at the US-Mexico border.
The Singing Our Stories project, supported by a $447,000 grant from Canada's Social Sciences and Humanities Research Council, will explore how music-making, songwriting, and storytelling can support young people's well-being and cultural and individual resilience.
"Essentially, what we are doing is to create a space for them to make music, to create their own songs," says de Quadros, "so they will be able to speak about the violence they've suffered, and by violence I mean the significant trauma of several kinds that is associated with forced migration."
De Quadros spends much of his time using music to turn the beat around for people who need it, whether inmates in Massachusetts prisons through BU's Race, Prison, Justice Arts project, migrants at the US-Mexico border, or Palestinians on the West Bank. Using artistic expression in service of social justice is what he does.
The goal of Singing Our Stories is not to prepare the kids for a recital, but for them to benefit from the process of making music, whether a simple drum circle or performing songs from their culture or even writing songs about their experiences of displacement.
"They bring with them songs that their mothers or fathers sung to them, that get stuck in their heads."
-André de Quadros
The principal applicant on the grant is Andrea Emberly, an associate professor in the Children, Childhood and Youth program at York University in Toronto. "We hope that the project can help support refugee children and young people in expressing their lived experiences through music and collaborative music-making," Emberly says, "in order to challenge some of the discriminatory narratives that refugee children and young people face."
DeQuadros is a co-applicant on the grant, along with Kate Reid, a postdoctoral researcher at York, and Mirna El Sabbagh of COSTI, a Toronto-based nonprofit immigrant services agency. Gillian Howell, a research fellow at the University of Melbourne is also collaborating on the project.
"André is one of the world leaders on the study of music and migration, and so we were so excited when he agreed to collaborate on this global project," Emberly says. "His work with refugee and newcomer children and young people has had such a positive impact on people's lives, and we hope that this collaboration can do the same."