BU Today feature: Bringing Different Voices to BU Tanglewood Institute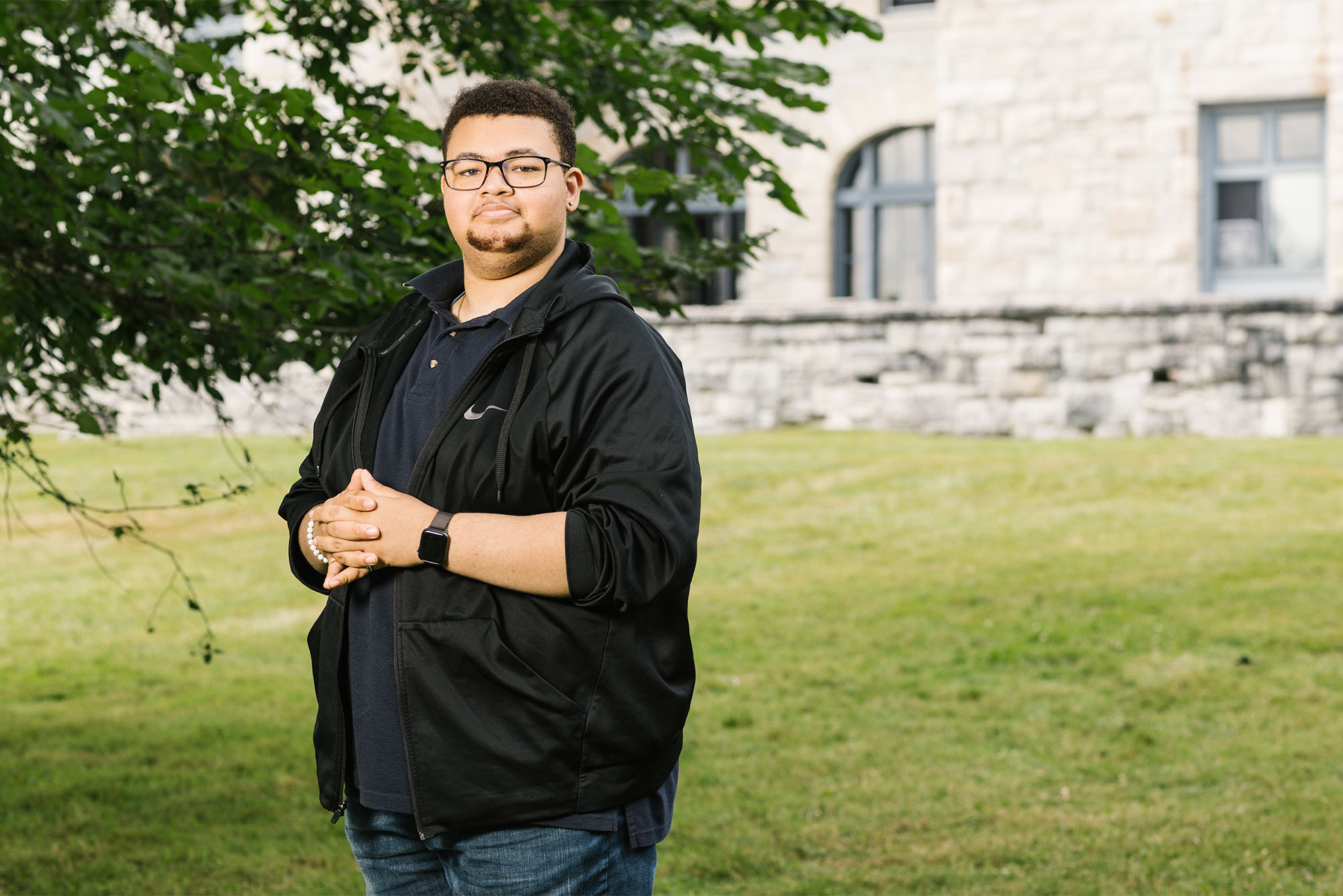 This article was first published in BU Today on July 20, 2022. By Joel Brown
Excerpt
"This is an opportunity for me," says Dorian Parker, a 19-year-old singer from Boston's Mattapan neighborhood. "An opportunity to understand my capabilities and enhance my potential in whatever I may do in life."
Parker is spending six weeks this summer singing and learning at the BU Tanglewood Institute (BUTI), the preeminent summer classical music program for high-school musicians, singers, and composers in Lenox, Mass., just down the road from the fabled summer home of the Boston Symphony Orchestra. Many BUTI graduates go on to careers in classical music with the BSO and other leading orchestras around the country.
He chuckles when asked about the talents of his fellow students. "The level here is—I'm not going to say shocking, I'm not going to say startling, but it was thrilling to me to come in here.'"
Parker just graduated from Boston Arts Academy, the city's public high school for the arts, serving students who reflect the diversity of Boston's neighborhoods. The school is a member of the BUTI Partner Network, 13 organizations around the country (among others are the Chicago Musical Pathways Initiative and the Philadelphia Music Alliance for Youth) that funnel talented students from underserved communities to BUTI. Most are offered partial or full-ride scholarships to the program.
"We are looking for people who bring something to the table that is above and beyond just technical proficiency," says Nicole Wendl, BUTI's interim executive director. "My vision, at least, is that that future generation of BSO players and singers is active in all areas of community life, starting to think about how their existence and their musicality impact the world around them."
Leadership from 10 of the partner organizations will be in Lenox this weekend for discussions and brainstorming aimed at building and strengthening the program and maximizing support for the students.
The visitors will attend a student concert Sunday at Tanglewood's Seiji Ozawa Hall. All the works on the program are by Black women composers, including two by BUTI alum Valerie Coleman (CFA'95). The concert celebrates Ann Hobson Pilot, former principal harpist with the BSO and director of BUTI's Young Artists Harp Program from 2002 to 2021, who will be in attendance.